Undoubtedly, Elden Ring has broken the records in popularity by offering a great storyline and stunning visuals to its fans. Defeating the Elden Ring bosses and progressing through the game is not easy. The players are allowed to locate the different new areas offered by the game's vast open world. If you are a regular Elden Ring player, you may know that fighting with the challenging bosses and rugged landscape makes it very difficult to reach your destination. During such circumstances, getting help and learning how to overcome the situation can be a great choice. So, this guide will explain to you how to get to Queen's Bedchamber in Elden Ring.
You can find the Queen's Bedchamber inside the Leyndell. On their way to Elden Throne, players must travel from the Elden Ring Queen's Bedchamber but traveling to that place is not always easy. With so many dangers lurking around, it's easy for Leyndell to become a complex puzzle for most players. However, we are here for your help, and the following guide will explain how can you get to Queen's Bedchamber.
How to Get to Queens Bedchamber in Elden Ring?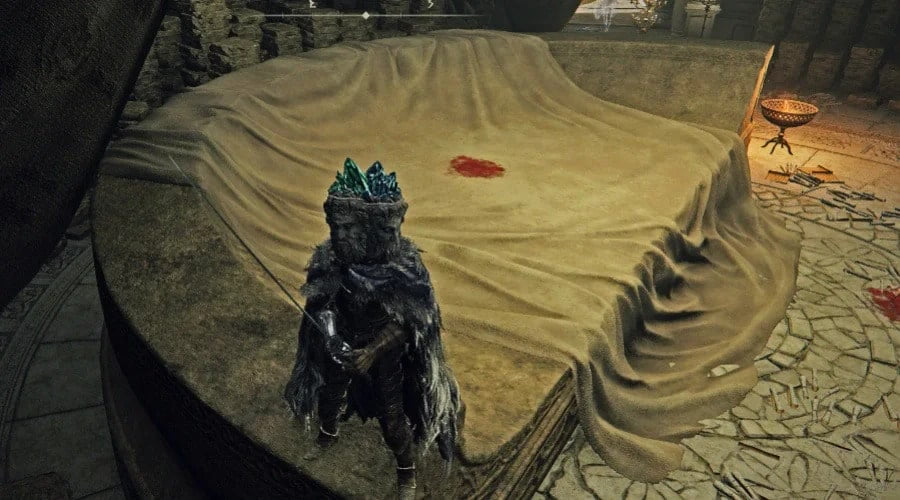 You can find the Queen's Bedchamber in the Leyndell Royal Capital city. Once you are in the city, make your way towards the lower end of the ground. During travel, be aware of the knights and other foes that lurk everywhere. You will come across an Erdtree Avatar who appears out of nowhere on a pathway. An entrance can be seen on the west coast of the walkway. You will find yourself at the Avenue Balcony Site of Grace by going to that opening from there.
The next destination on the journey is a group of warriors guarding a slain dragon. It is your choice whether you want to take fight with them or avoid them to get to your desired location. As long as you are careful, you can scale the dragon carcass and jump from its wings onto the parts of the castle's construction. Aim for the dragon's wings, hidden by the last warrior, and go to your destination. Keep going up by jumping on top of it. By moving upward, a destroyed part of the building will be closer to you, and you can leap on it.
Going further, you will see a Valiant Gargoyle and some Oracle Envoys gathered around a golden branch in the yard. The Golden Seed is also available at this location, and you can grab it. There is a large branch server as a pathway. You will encounter Godfrey, the First Elden Lord, in a room if you continue moving up from this position.
Where is the Queen's Bedchamber in Elden Ring?
At that moment, beating Godfrey will not be much tricky for you. Once you kill the specter, head east to a balcony, move left, climb over the branch to get to the top of the room, and continue. Moving on from here will bring you to the Queen's Bedchamber in Elden Ring.
It is the last Site of Grace before facing Morgott, the Omen King, which makes it particularly noteworthy. Furthermore, because Godfrey is still in the same room, you can relax before fighting him later. You can even access the Site of Grace despite whether the Capital demolishes or not. It is only possible if you have activated it before the Captilal destruction since this is the Site of Grace for all Elden Ring final bosses.
So, that's all in this guide on 'how to get to Queen's Bedchamber in Elden Ring' from our side. Hopefully, you have completely understood the way of getting access to this location and also enjoyed this content. You can check out more guides below.
More on Elden Ring: