Do you want to know, "Is Elden Ring cross-platform?" Don't go anywhere; you have come to the right place. It's a commonly discussed topic over the web. In today's article, we will discuss everything we know about Elden Ring crossplay multiplayer support and try to clear your confusion. Elden Ring multiplayer crossplay can be a bit of a challenge. The game's multiplayer feature is well-rounded, with co-op and PvP play options. However, some limitations exist, like which players you can play with.
With its huge active player base, Elden Ring has become the top-selling Soulsborne game of 2022, including some fantastic multiplayer elements. However, these features are not easy to utilize in the game as they were in forebears. From its bigger community worldwide, many Elden Ring fans want to play it with their friends to complete its storyline while having fun together. But is it possible to do that if you and your buddies are on different platforms? We know that most popular video games currently allow cross-platform support to their players. What about the Elden Ring cross-platform? Let's have a look at what information we have got about that!
Elden Ring Crossplay Multiplayer Explained
While the idea of Elden Ring cross-play feature is exciting, there are various hurdles to overcome before it can become a reality.
Like many other FromSoftware games, Elden ring is packed with demanding quests and the worst bosses. It makes the game's journey very challenging, especially for newcomers. However, the inclusion of online multiplayer in Elden Ring makes it more doable for the players. Co-op play allows players to overcome difficulties and challenges together, perhaps shortening the time to complete an objective. In addition, PvP combat is a prominent feature of the title, with players facing off in both PvP arenas and the less savory invading path.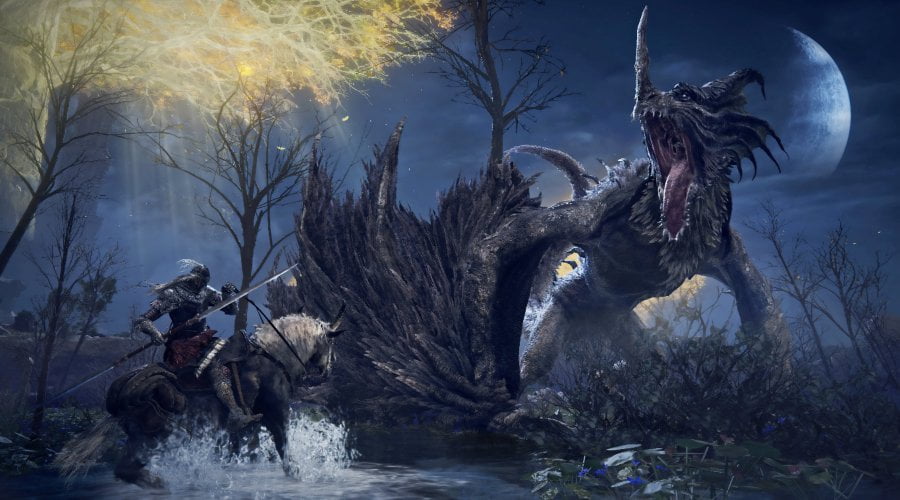 The multiplayer in this game is strong, with both cooperative and competitive modes available. There are channels all over the Lands Between, so be prepared for an invasion at any time. If you do not like to get into a fight, it's smart to be on the lookout and avoid conflict. Developers 'FromSoftware' love putting players through demanding situations with deadly foes. Elden Ring is no different in this regard, as it features extreme intensity swings that may cause even the most tolerant player to scream and toss his device across the room.
At this time, when so many popular games support the cross-platform feature, users typically ask about this game: "Does Elden Ring have crossplay?" Elden Ring cross-platform is a deceptively complicated subject. As we already discussed, it has many appealing and fun co-op features. But, it is very difficult to access and try them in actuality. Elden Ring multiplayer has contributed much to its popularity, and many players love to explore such opportunities.
Several popular titles currently support cross-play, and it's only expected to become more widespread. But can you enjoy its co-op elements with your friends even if you are using different gaming systems? To what extent, though, does Elden Ring crossplay with other systems? Can you take a PC friend with you as you adventure through the Lands Between on Xbox or PlayStation? We discuss everything in the next section below, so check it out!
Also read:- Is Monster Hunter World Cross-Platform?
Is Elden Ring Cross-platform or Crossplay?
At this time, Elden Ring does not offer crossplay functionality. Even though the multiplayer mode is one of our favorite aspects of the game, it is a massive disappointment that we can not enjoy it with our fellows. The majority of Elden Ring's gameplay is designed for solo play. But playing lonely makes things very dull most of the time, and you may start feeling bored. You also face difficulties eliminating the bosses and progressing the game yourself. On the other hand, playing with your friends and teammates becomes an excellent enjoyment, and you can even defeat the game's worst bosses without much difficulty.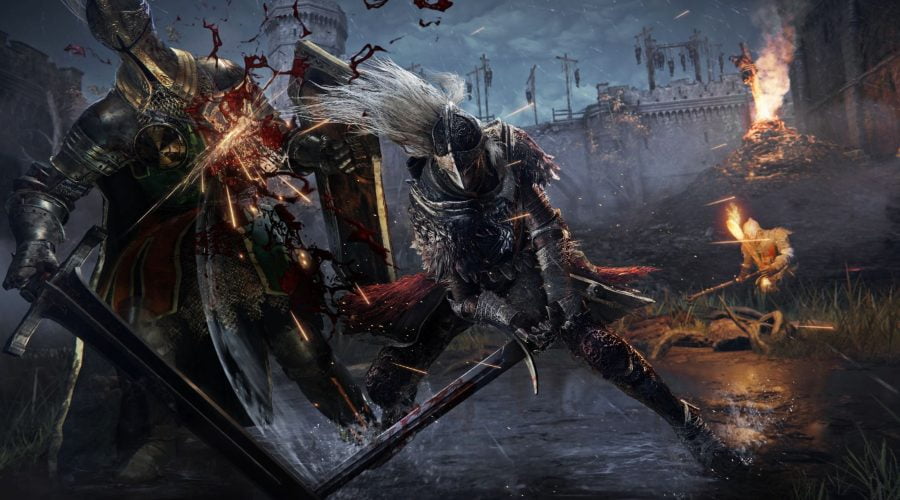 However, the Elden Ring cross-platform support is not available. Neither Xbox nor PlayStation users nor PC players can play together as a team. What a tragedy because Elden Ring presents a golden chance for players to support each other through challenging objectives.
The good news is that Elden Ring supports the cross-generation feature. Regarding this, gamers on all Xbox console versions can simultaneously participate in the same game. The PS4 and PS5 players can also team up in the same way. The proper Elden Ring crossplay still needs to be implemented by FromSoftware in the future. However, it appears doubtful and very hard right now.
Will Elden Ring Be Cross-platform?
We have no idea about this. Neither Bandai Namco nor FromSoftware has issued a formal statement regarding the Elden Ring crossplay feature. It does not appear reasonable at the time because there is no hint of what's to come. But we can not say anything right now. The developers may give us happy news soon by looking at the game's success. Honestly, I have no faith in it happening soon.
After their first releases, the Dark Souls and Bloodborne series never had cross-platform functionality added. It seems unlikely that crossplay support will be implemented in the game.
How to Play Multiplayer in Elden Ring? How It Works
It's easy to get into Elden Ring multiplayer, and you'll have to employ many types of equipment to succeed, much like you did in Dark Souls. Other players can call you from in-game leaving signs that indicate your presence. Unlike the Dark Souls games, you do not require any necessities to play the game's multiplayer. Still, supplies and equipment are necessary, but you can quickly create them in Elden Ring.
Your Humanity and Embers have been removed from inventory, as they were in Dark Souls 1 and 3. With that improvement, multiplayer has become more user-friendly than before. Therefore, the lack of crossplay support by Elden Ring is regrettable. As a result, we have fewer options and a smaller pool of players to play together.
Frequently Asked Questions
Is Elden Ring Cross-platform PC and PS4/PS5?
We are very sad to say that even one of the top releases of 2022 does provide the crossplay functionality between PC and PS5. But, what players can do is they can play together across PS4 and PS5.
Is Elden Ring Cross-platform PS4 and PS5?
Yes, there is cross-generation support present in the game. This feature allows the players to play with each other if they are using similar types of systems. Both PlayStation 4 and PlayStation 5 users can team up in the game and play as a squad. Similarly, there is a possibility for Xbox players to play together no matter which version they are on.
Is Elden Ring Cross-platform Xbox and PC?
Same as in the case of PlayStation, it's also not allowed for PC and Xbox gamers to have some fun in Elden Ring adventure with each other. Unfortunately, we are limited in this regard and can not do anything. We can only look forward with the hope that the developers may provide some good news in the future.
More on Elden Ring: