Do you want to know the answer to the question, "Is Elden Ring cross-platform or not?" then you have come to the right place. We are here to provide you with the best information about cross-platform and multiplayer. Elden Ring multiplayer crossplay can be a bit of a challenge. The game's multiplayer feature is well-rounded, with options both for co-op and PvP play. However, there are some limitations, like which players you can play.
No doubt, Elden Ring is a top-class adventure Soulsborne game that comes with some fantastic multiplayer elements. In Elden Ring, these are also difficult to come by and utilize, just as they were in forebears. With considerable success after its launch and now has many active players, most Elden Ring fans want to play it with their friends to complete its storyline while having fun together. Is it possible to do that if you and your buddies are on different platforms?  Some of today's most popular video games allow for cross-platform multiplayer. Is there any Elden Ring crossplay? Let's check out what we have got here!
Is Elden Ring Cross-platform: Does Elden Ring have Crossplay?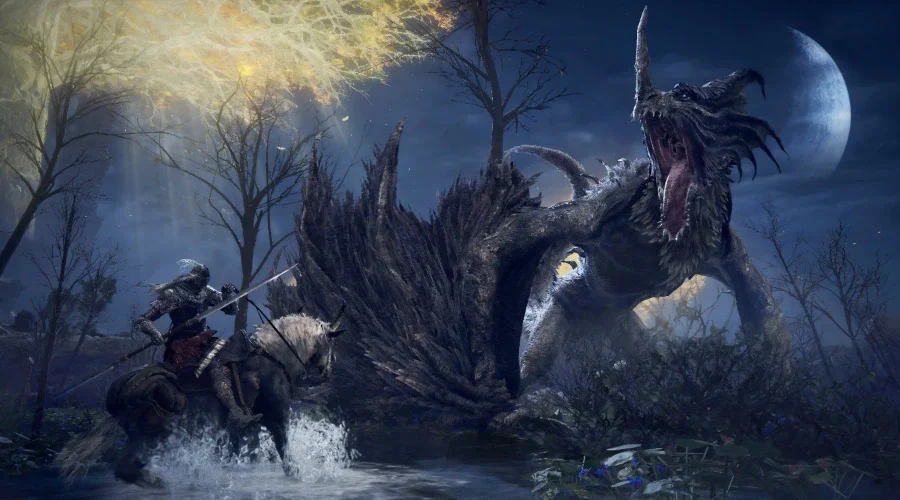 At this time, Elden Ring does not offer crossplay functionality. Even though the multiplayer mode is one of our favorite aspects of the game, it is a massive disappointment that we can not enjoy it with our fellows. The majority of Elden Ring's gameplay is designed to be played solo. Playing lonely makes things sometimes dull and you may start feeling boring. Maybe, you also face difficulties in eliminating the bosses and progressing the game by yourself. On the other hand, if you are playing with your friends and teammates, it becomes an excellent enjoyment for you and you can also defeat the worst bosses of the game without much difficulty.
However, the Elden Ring cross-platform support is not available. Neither Xbox nor PlayStation users and not even PC players will be able to play together as a team. What a tragedy because Elden Ring presents a golden chance for players to support each other as they go through the challenging objectives.
The good news is that Elden Ring supports the cross-generation feature. Regarding this, gamers on all Xbox console versions can participate in the same game simultaneously. The PS4 and PS5 players can also team up in the same way. The proper Elden Ring crossplay could yet be implemented by FromSoftware in the upcoming time, although it appears doubtful right now.
Will Elden Ring Be Cross-platform?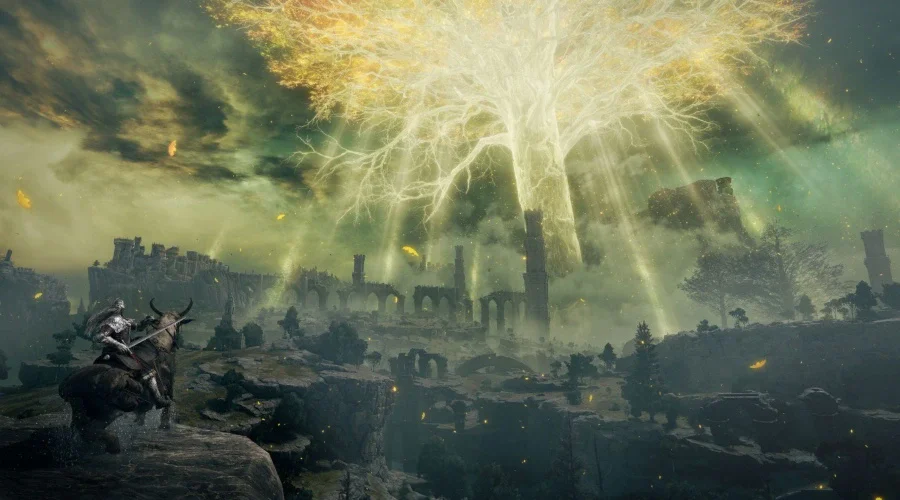 We have no idea about this. Neither Bandai Namco nor FromSoftware has issued a formal statement regarding the Elden Ring cross-play feature. It does not appear reasonable at the time because there is not even a hint of what's to come. But we can not say anything right now. Maybe, the developers give us happy news soon by looking at the game's success. Honestly, I have no faith in it happening soon.
After their first releases, the Dark Souls and Bloodborne series never had cross-platform functionality added. It seems unlikely that crossplay support will implement in the game at the moment.
How to Play Multiplayer in Elden Ring? How It Works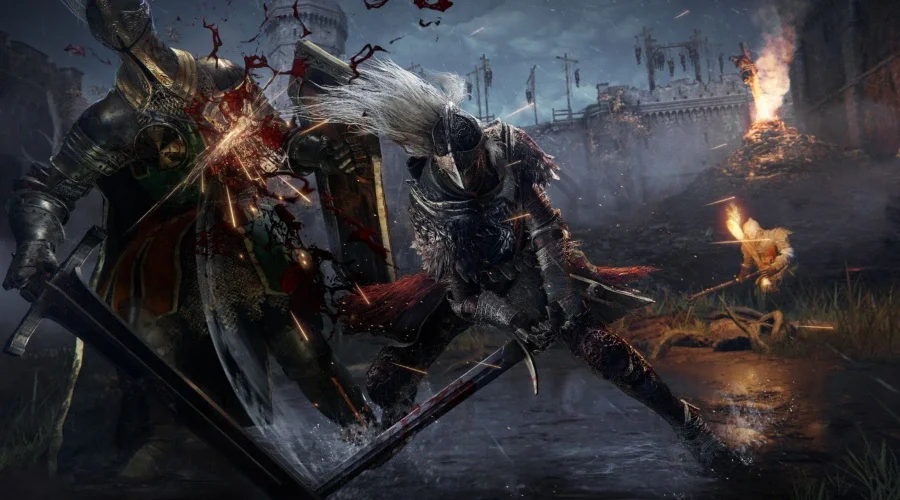 It's easy to get into Elden Ring multiplayer, and you'll have to employ many types of equipment to succeed, much like you did in Dark Souls. Other players can call you from in-game leaving signs that indicate your presence. Unlike the Dark Souls games, you do not require any necessities to play the game's multiplayer. Still, supplies and equipment are necessary, but you can quickly create them in Elden Ring.
Your Humanity and Embers have been removed from inventory, as they were in Dark Souls 1 and 3. With that improvement, multiplayer has become more user-friendly than before. Therefore, the lack of crossplay support by Elden Ring is regrettable. As a result, we have fewer options and a smaller pool of players to play together.
Is Elden Ring Coming to Nintendo Switch?
Seeing Elden Ring on the Nintendo Switch is essentially impossible shortly, if at all. The Nintendo Switch's hardware may not have met the requirements to run the game. Elden Ring is ideal for computers and newer consoles like Xbox Series X/S and PS5 because of its size, high-quality graphics, and extreme effects. However, the Switch may not be strong enough to handle all of these features for now.
Some FAQs
Q. Is Elden Ring Cross-platform PC and PS5?
We are very sad to say that even one of the top releases of 2022 does provide the crossplay functionality between PC and PS5. But, what players can do is they can play together across PS4 and PS5.
Q. Is Elden Ring Cross-platform PS4 and PS5?
Yes, there is cross-generation support present in the game. Cross-gen allows the players to play with each other if they are using similar types of systems. The PS4 and PS5 users can team up in the game and play as a squad. Similarly, there is a possibility for Xbox players to play together no matter which version they are on.
Q. Is Elden Ring Cross-platform Between Xbox and PC?
Same as in the case of PlayStation consoles and PC, it is also not allowed for PC and Xbox gamers to have some fun in Elden Ring adventure with each other. Unfortunately, we are limited in this regard and can not do anything. We can only look forward and hope that the developers may provide happy news in the future.