Many Monster Hunter World enthusiasts wonder if the game is compatible across platforms like PC and gaming consoles. The one question they usually ask is, "Is Monster Hunter World cross-platform? Is MHW crossplay support available? Are we able to play the game between multiple platforms with friends?" In this guide, we will explain everything about this and hopefully clear any of the doubts you have in your mind.
Monster Hunter World is available for PlayStation 4, Xbox One, and PC and takes the series' action to a whole new level by including a wide-open world and environment. In MHW, players participate in the game as a hunter who tracks down and kills dangerous monsters in tense encounters that happen all over a constantly shifting landscape. Monster Hunter World is an important step forward for the franchise thanks to its many unique features and elements. Whether it's the finest Monster Hunter title or not, this one definitely includes the most guts.
It's natural to wonder which platforms the players can access in a game with such a large player base and to what extent cross-platform multiplayer is possible in the title. Cross-platform or crossplay means that the game can be playable between different platforms. Gamers always seek out opportunities to play multiplayer and various game modes with their friends on multiple systems. So, this guide provides all the details about the Monster Hunter World crossplay support.
Monster Hunter World Cross-Platform: A Brief Discussion
Before we get into the meat of our discussion, MHW crossplay, we should first discuss the cross-platform play. It's a feature or functionality that allows gamers to play games across different platforms. Due to its widespread adoption in recent years, crossplay support is an essential element in gaming community.
Every game in the Monster Hunter series is restricted to a single device, except for the game's journeys on mobile and 3DS. The situation has completely changed with the introduction of MHW for the PC, PS4, and Xbox One. As a result, fans begin to inquire about the game's crossplay functionality. It annoys players because many games cannot provide cross-platform multiplayer to their enthusiasts. However, that part of the section is complete, so let's move on to the main discussion.
Is Monster Hunter World Cross-Platform in 2023?
There is currently no Monster Hunter World cross-platform support available, which is frustrating. The absence of this multiplayer ability in the game prevents you from playing with others on different gaming systems than yours. It implies that only those using similar platforms can team up with each other and join the match.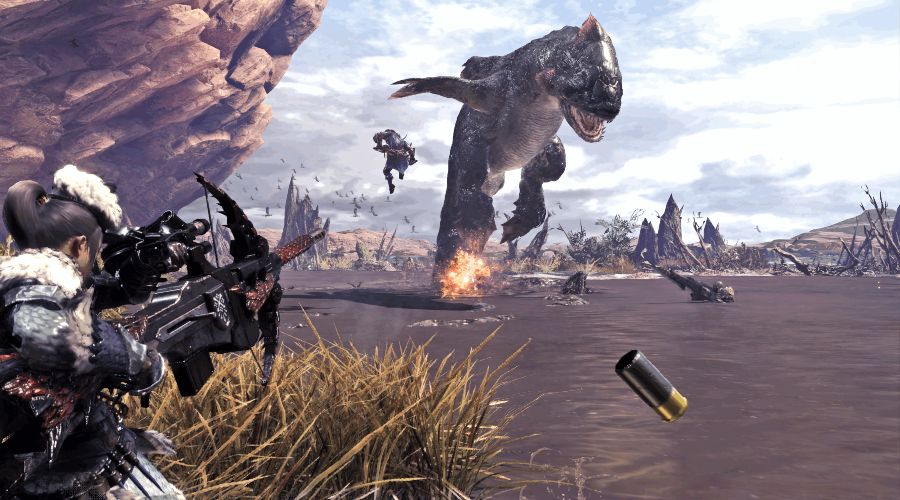 The game's single-player mode is the only available option for the players. Unfortunately, chasing down hard monsters or having fun in this interesting action-adventure title while playing with friends is not possible till now. As the game operates on both PC and consoles, it has enjoyed tremendous success thanks to its enormous player base. But, the absence of MHW crossplay support causes its fans to feel very sad as they are restricted to their devices and not able to play together with their buddies regardless of the platform types.
It's unfortunate that Monster Hunter World doesn't even have cross-progression multiplayer support, a feature that is present in many modern video games. As a result, unless players own various game editions, they are also unable to move their characters and data from one platform to the other. Therefore, if you switch platforms, you will either need to purchase a new copy of MHW or start the game from scratch, which would be extremely tiresome.
Is Monster Hunter World Cross-Platform PC and PS4/PS5?
PC Players can't team up with those on the PS4 or PS5 as there is no crossplay support in the game between both platforms. If you have a gaming computer but your friend has a PlayStation console, you are not allowed to play the game with each other. Only teaming up with users of similar platforms is possible. It means the PC players can play with other players, regardless if you and your fellows have bought a copy of the game from Steam or Epic Games.
It's the modern era, but MHW cross-platform feature is still not available. At this point, all we can do is wait and see whether there will be any positive information to come. Usually, most game developers don't consider implementing cross-platform support in their titles because of the difficulties involved to include this feature.
Is Monster Hunter World Cross-Platform PS4 and Xbox One?
As was previously mentioned, Capcom does not permit compatibility for MHW crossplay, which would allow the game to be playable between multiple platforms. Therefore, gamers who own either an Xbox One or a PS4 cannot participate in gaming sessions together.
It's due to several factors, one of which is that both machines employ different game engines. Making the title compatible with both is, therefore, no simple feat. Further, devs may have chosen against making this game cross-platform due to concerns about cheating. Using different devices and operating systems makes it challenging to stop participants from conspiring unfairly.
Is Monster Hunter World Cross-Platform PC and Xbox One?
Again, those using PCs can't join in the action with those using Xbox One. The Monster Hunter World crossplay has not yet been announced formally. Despite its availability on PC and Xbox One and the overall good positive reviews it has received on Steam, you are not allowed to play across these two platforms. Xbox One players require an Xbox Live Account for the game, while PC gamers use Steam or Epic Games accounts to play the game. So, these differences put limitations on having MHW cross-platform for both these systems.
Will Monster Hunter World Be Cross-Platform?
So far, Capcom has not issued a remark on the matter, so even today, we are limited in our potential to predict. Nonetheless, we can share our thoughts on the numerous pieces of information that come to mind.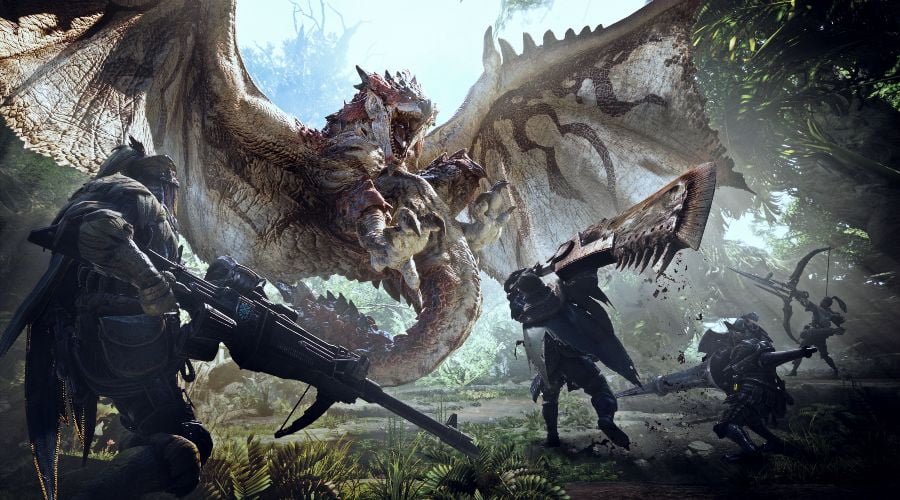 The first reason is that adding crossplay to any game is quite expensive. Monster Hunter World is widely accessible, as it is released on every major gaming platform. However, each gaming system uses different engines and services to operate the games. Making this game cross-platform across all these platforms would require massive effort and money, making it a significant challenge.
The game was initially released exclusively for the PlayStation 4 and Xbox One, while the PC version was made public by Capcom some time down the line. The PSN and the Xbox One's online service are utilized for the game to run on PlayStation and Xbox. However, the PC release makes use of the Steam network. Each system relies on its unique hardware, resources, and servers. Therefore, this is another primary reason you can not play on both platforms simultaneously.
It is a significant disappointment since numerous mainstream video games have crossplay functionality for now. Since many gamers enjoy playing with fellow players and like to tackle the most demanding challenges as a team, cross-platform gaming is essential. Unfortunately, due to several factors and restrictions, Monster Hunter World crossplay support is not possible, and there is no chance of any good news from the developers regarding this.
Final Thoughts
So there you have it; I suppose this guide has answered your question of "Is Monster Hunter World crossplay?" in great detail.
In a nutshell, Monster Hunter World's cross-platform feature isn't included in the game until the time of writing. That means gamers on different platforms (such as PC, PS4, and Xbox) cannot play with one another. But we can't just declare that we must give up our hopes and assume it will never happen. Perhaps soon, the developers will heed the calls of the game's loyal following and implement those requests.
More Guides