Elden Ring is one of the greatest role-playing video games we have ever played. But, the purpose of a few of the game's mechanisms is not immediately apparent. The ability to cast unique spells and get extra skills is made possible by one of such features known as magic and sorcery in the game. Seasoned players can find the spells very straightforward, but it's can be complicated for those just getting started. In this guide, we will talk about the Incantations and will tell you how to use Incantations in Elden Ring.
Elden Ring Incantations are special and effective spells that you can cast to get a lot of different benefits when you are on a tough journey throughout the Lands Between. In combat, they are highly effective due to their immense strength as these are the elements used to harm and heal the players. These are a string of magic spells that can be utilized to accomplish various effects when fighting with enemies. While they offer many options, it becomes highly complex and challenging for most players to understand in Elden Ring: how to use Incantations in a proper way.
The Incantation spells will become a game staple for players that design a strategy around pumping values into their Faith stat. Thus, proficiency in them is essential. In this guide, you will learn the ins and outs of casting Incantations in Elden Ring. We will explain how to use various offensive and defensive spells to deal with a large group of adversaries or a powerful Elden Ring boss.
Elden Ring: How to Use Incantations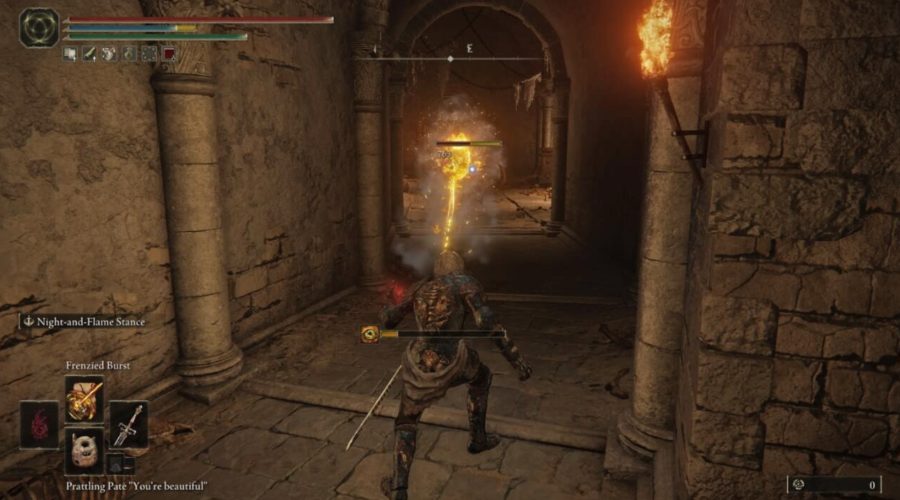 One reason why Elden Ring has gained so much success is due to the wide variety of different weapons, locations, fantastic storyline, and many mechanics that it offers to the fans. Out of all those elements or features, Incantations are unique magic spells that provide some extraordinary abilities once the players cast them. Furthermore, these allow your character to invoke various mythical creatures. You can also use these items to increase your power or health and apply different magical effects in the fights to take down the opponents.
As opposed to the employment of Intelligence, which is required for other spell casters of the game, Faith is necessary for Elden Ring Incantations. In other words, these are more effective than sorceries at healing damaged bodies and eliminating disorders. Incantations are an excellent pick for any character design because the players may use them in many hostile situations. Below are the details which tell you the way of using the Incantation spells:
If you want to use them, the Sacred Seal is the required item you must equip first. While traveling across the Lands Between, you may come across several opportunities to collect Sacred Seals. But if you want to obtain it quickly, you need to play the game as Prophet or Confessor because the Seal is given in these classes earlier. However, players of other classes can get their hands on the Seal by purchasing it from the Roundtable Hold's vendor.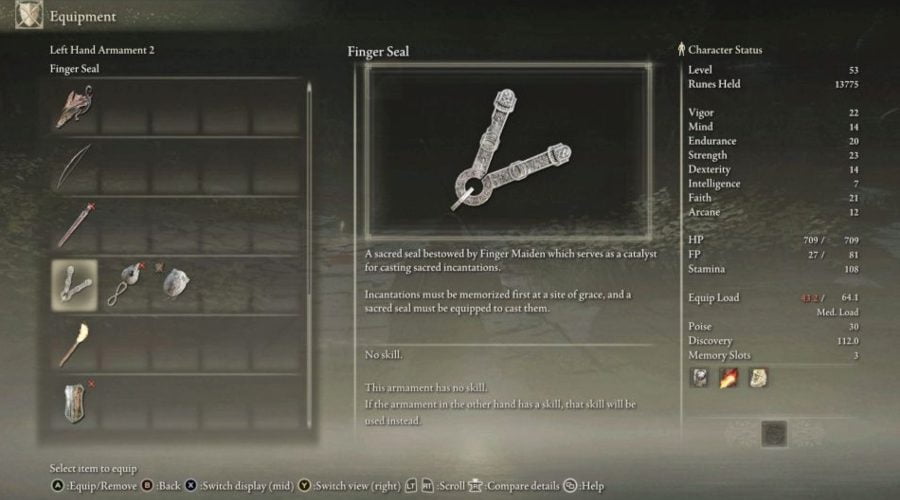 As we have already discussed, Incantations are associated with Faith, and the Sacred Seal is also not different from that. Buy a Seal from the Twin Maiden Husks in the Roundtable Hold by spending 800 Runes.
Besides the Seals, you also need to get and equip Incantations in Elden Ring, which you can cast using the Seal. There are many places and ways to obtain them during your game journey, such as in the form of loot, by defeating bosses, or by purchasing them. You can buy an Incantation from Brother Corhyn at Roundtable Hold, Miriel Pastor of Vows at Church of Vows, or D hunter of Dead at Church of Irith.
Once you have Sacred Seal, tap the "view" or "inventory" button to open the equipment section. Put a Seal on any of your hands.
You can toggle the equipment for both hands by pressing the D-pad left and right. After that, you are ready to cast the items you have collected and equipped.
Move to the Site of Grace, where some menu options appear. You must choose the 'Memorize Spells' to equip Incantations in the memory slot.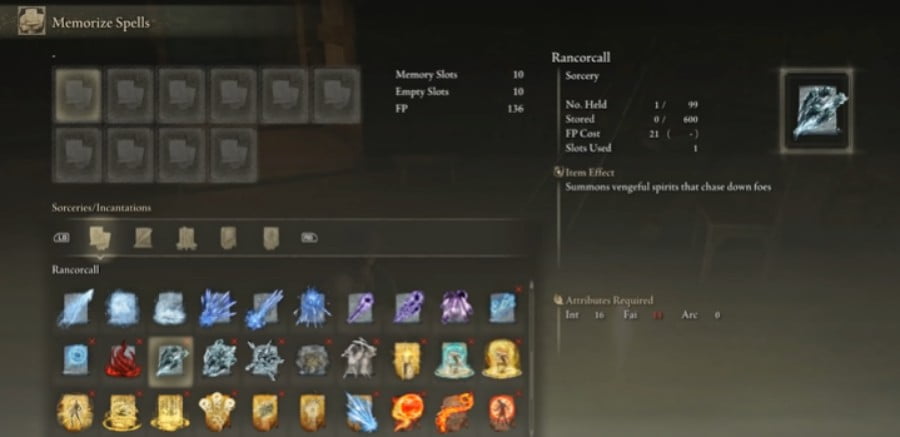 Once both items are added to your inventory, this is the time to cast an Incantation using Sacred Seal. Press L1 or R1 according to the hand in which Seal is equipped to cast this fantastic spell.
But remember, you can only equip a few Elden Ring Incantations simultaneously. It depends on the number of memory slots available for the spells to be added. Although, the whole Lands Between offers you a lot of `slots` on different occasions in the game. With that, the more memory slots you own, the more Incantations you can equip, cast, and get benefits.
Which Classes have Sacred Seals and Incantations at Start?
Within Elden Ring, you can find ten different classes, each with its own defining characteristics. Most starting classes can cast Incantations and other magical abilities. Those classes which start with these magic spells at their start are the Prophet and Confessor. As you begin the game, you can find the Finger's Seal in either of these classes.
Prophet's first incantation, "Heal," restores a fair bit of health to the player and companions. Moreover, it can unleash a massive fire at close range, thanks to its Catch Flame ability. The Prophet class has access to the unique Clawmark Seal, which is unavailable in Confessor. But still, you will have a chance to purchase this Seal from the Gatekeeper Gostoc if you wish to get it.
On the other hand, the Confessor class begins with Urgent Heal, which only restores a tiny portion of health. In addition, it has the Assassin's Approach option to conceal its movements and lessen the impact of any falls. Both the Prophet and Confessor possess healing abilities that can be used to help other players recover energy. Moreover, the players can take advantage of aggressive effects that damage their enemies reasonably.
More on Elden Ring: