The long-awaited release of Elden Ring is now living up to (if not exceeding) the expectations of its devoted fans. It has already broken the records by becoming one of the most selling games of 2022 in the USA and Europe. For one, it's the pinnacle of the developer's work to this point, although in a massive open world populated by various NPCs whose loyalties and motivations are unclear.
Narratives about the Elden Ring are few and far between, making them difficult to overcome. Most of the game's plot seems to have been guessed by the Elden Ring players, with just a few critical points officially described. Melina in Elden Ring is also among the most mysterious figures; most fans do not know much about it. So, this guide is all about Elden Ring Melina (a mysterious character) and we will explain a lot we know about her.
Who is Melina in Elden Ring?
The Finger Maiden Melina asks for your permission to accompany you on your adventure in Elden Ring. However, you have to say 'Yes' if you want to progress through the game with her. When you permit, Melina in Elden Ring is your key to higher levels and gives access to Torrent (one of the famous Elden Ring Horses) to cover the journey.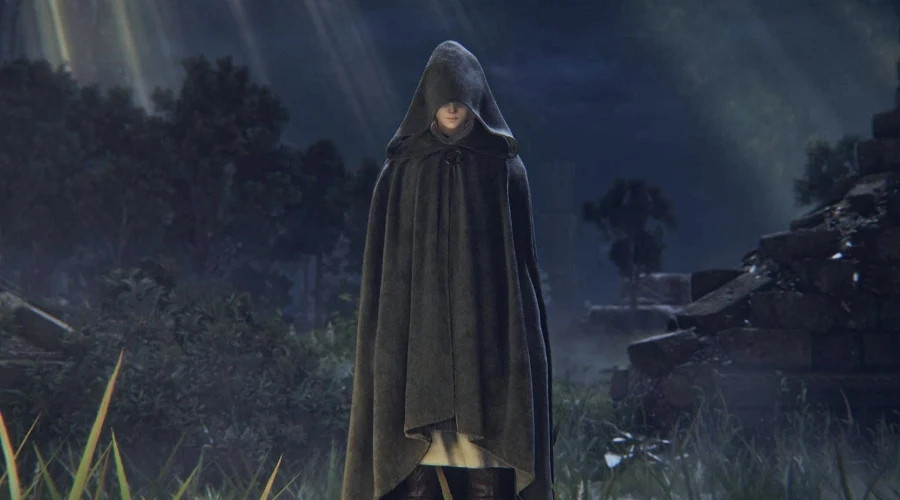 Her reluctance to provide specifics about the agreement lends an air of mystery to the situation. That leads one to speculate if they would return to the intriguing Finger Maiden when they have explored the area and gained a more precise grasp on things. You will need to work with her because she plays a key role. Below is a detailed explanation of Melina and what benefits you will get by taking her with you or what happens by refusing her.
Why You Should Accept Elden Ring Melina's Accord?
When you arrive at your third Site of Grace, Melina generally shows up. According to the information provided by FromSoftware, you will be able to meet Melina when you access the three Sites of Grace chosen at random from a pool of predefined areas. Given the way the Guidance of Grace light rays conducts you all across the globe, this typically occurs somewhere at Gatefront Ruins location for many players. Finally, Melina welcomes you while sporting the spectral blue glitters.
After you enter the third Sites of Grace, Melina in Elden Ring will approach you and propose an accord. Since you don't appear to have a maiden, she will fill out that place for you if you accept her offer and bring her to the Erdtree. But at that moment, you know nothing about maidens or the accord's function.
You will gain access to the Spectral Steed Whistle and the ability to advance in levels after you accept Melina's accord and ally with her. The Spectral Steed Whistle allows riders to call forth Torrent horse. It will be your key element to progress the Lands Between, especially if you travel long distances. Torrent horse's uniqueness lies in its ability to double jump, which helps you access even the higher spots effectively.
On the other hand, if you refuse the Melina accord, your hard-earned Runes will go to waste, and you will be forced to use slow and inefficient foot travel instead. If you thought this was merely a test of your courage, you are wrong; you will not be able to overcome many specific regions and barriers if you do not have a Torrent. So, I recommend you accept her agreement because it will become straightforward for you to travel long and go through many hard situations.
What if You Refuse Melina Accord in Elden Ring?
If you do not accept Melina's agreement, you will not get any benefits and features we have discussed above, and it will become hard for you to survive in the game. Melina is the only one who can boost the Tarnished's power, and if you do not have Torrent with you, traveling the Elden Ring map will be more time-consuming. The good news is that ignoring her request is temporary.
It means ignoring her accord for the first time will not harm you permanently because any time you change your mind and wants to take the help of Melina in Elden Ring. You can again go to the Sites of Grace, and she will ask you to accept her accord each time you reach there. You just need to say yes, and that's all!
A Little Brief About Melina
When traveling from Leyndell to the Forbidden Lands, the players can find her Blade of Calling dragger after exiting the lift through a secret passageway in the wall.
She is called the "kindling maiden" because of her dagger.
It turns out that "MaricaOfDaughter" is what the game's codename for Elden Ring Melina actually is. The game's narrative strongly implies that Marika is her mother.
More on Elden Ring: