Forspoken is a highly anticipated action RPG that promises to deliver a unique and engaging single-player experience to its players. Whether you're a fan of RPG games, action games, or just looking for a new and immersive gaming experience, Forspoken is one to keep an eye on. The game is available on PC and console platforms so the main which comes to the mind of every gamer 'Is Forspoken cross-platform or crossplay?' We will provide the answer to this question in this guide.
Forspoken is set on the planet of Athia, a beautiful yet hazardous fantasy world. The protagonist Frey Holland is from New York but is transported to the land of Athia. Frey is equipped with magical spells and must navigate this dangerous world to return to her own. As the player navigates the stunning world of Athia, they will encounter different creatures and obstacles and must use their spells to control the land and engage in fast-paced battles.
Players can upgrade their spells and abilities as they progress through the game, allowing them to tackle more challenging opponents and explore new parts of the planet. The narrative of Forspoken is also a crucial part of the experience, and players will need to pay close attention to the story to fully understand the game world and unlock all its secrets.
Is Forspoken Cross-Platform?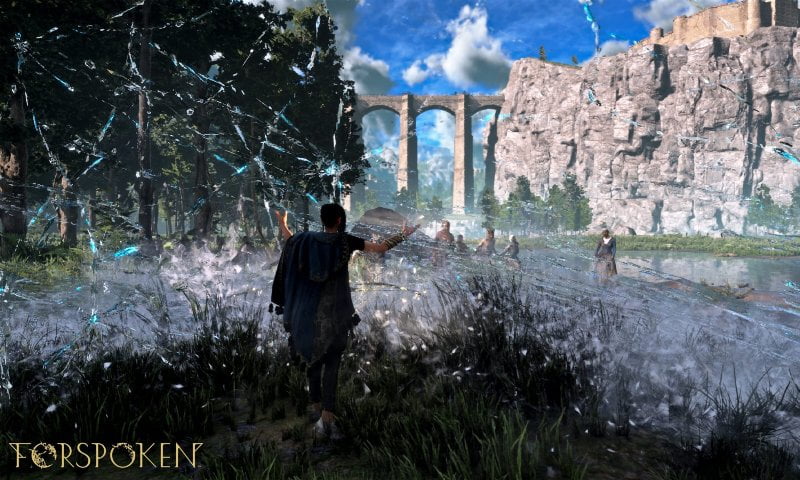 One of the most common questions surrounding Forspoken is whether it is cross-platform. The answer is yes and no. Forspoken is available on PS5 and PC platforms, however, it does not feature any crossplay between the two. This means that players on the PS5 cannot play with players on the PC and vice versa. The entire experience is designed to be a lonesome one, just you and the vast open world of Athia.
Additionally, Forspoken's focus on single-player gameplay allows players to fully immerse themselves in the game world and experience the story at their own pace. The lack of Forspoken crossplay support may be disappointing for some, but it also allows players to enjoy the game without any distractions or interruptions.
Is Forspoken Coming to Xbox?
Another question that is often asked is whether Forspoken is coming to Xbox. Unfortunately, the answer is no. Forspoken is a PlayStation exclusive from a console standpoint, so players will not see it venture to Xbox or any other console in the foreseeable future.
This means that Xbox players and those on other gaming consoles will not be able to experience the unique world of Athia and the action-packed journey of Frey Holland. Only those who own a PS5 or a PC can experience this highly-anticipated action RPG game.
Is Forspoken Coming to Any Other Console?
Forspoken is currently only available for pre-purchase on the PS5 and PC platforms. There are no indications that the game will be coming to any other consoles, such as Xbox or Nintendo Switch, in the foreseeable future. While many players would love to experience Forspoken on their preferred console, the developers have chosen to keep it a PlayStation exclusive for now. It is always possible that the game could be released on other systems in the future, but for now, players who wish to experience Forspoken must do so on the PS5 or PC.
Despite the limited platform availability, Forspoken has been highly anticipated by many gamers, and the stunning graphics and immersive gameplay have received high praise from those who have had the opportunity to play it. So, while it may not be coming to Xbox or any other console, Forspoken is sure to provide a thrilling and captivating experience for those who can play it.
Is Forspoken Multiplayer?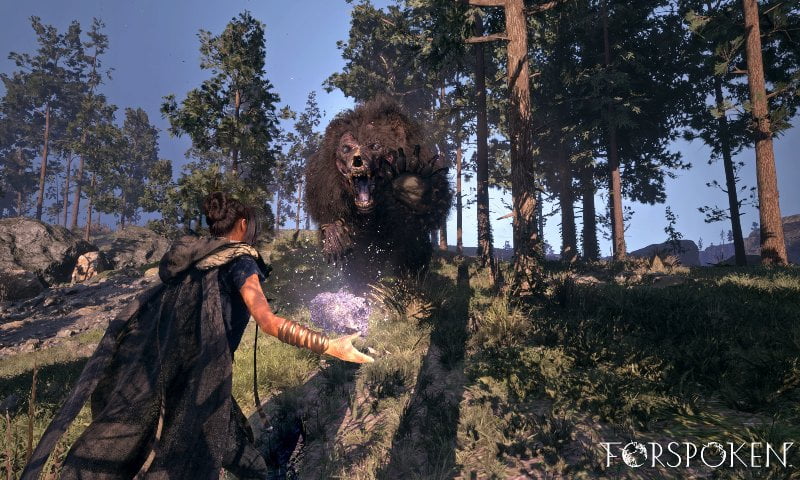 Forspoken is not a multiplayer game. It is a single-player game with a narrative campaign that delivers a unique experience. Forspoken does not offer couch split-screen or online co-op multiplayer, and there is no mention of cross-progression or crossplay. The game is only available in single-player mode. This means that players will embark on their journey as Frey Holland on the planet of Athia, entirely solo.
The focus of the title is to provide a rich and immersive single-player experience through its vast open world and engaging story. Players will have the chance to explore the beauty and dangers of Athia and engage in action-packed battles using their customizable magic spells. With its captivating story, diverse enemies, and gorgeous environments, Forspoken provides a truly one-of-a-kind gaming experience for RPG fans.
Final Words
In conclusion, there is no Forspoken cross-platform or crossplay support available between the platforms. While it has been announced for the PS5 and PC, there is no word yet on whether or not the game will be released on other platforms such as the Xbox or Nintendo Switch. It is also unclear whether or not cross-platform or crossplay will be available in the future or not as the game only features single-player mode. Until more information is revealed, fans of the game will just have to wait and see what the developers have in store for them.
As for the gameplay, Forspoken is a third-person action-adventure game that allows players to discover a beautiful and strange planet. The protagonist Frey is sent to the planet of Athia and must use her customizable arsenal of spells and intuitive magic to control the land and fight against the dangerous creatures that reside there. Players can view all the actions from a third-person view and are free to explore the game world and battle against different types of foes.
Overall, Forspoken is a game that is sure to provide a unique and immersive experience for players. Whether you're a parent buying a PC for your child or an adult with advanced knowledge of gaming PCs, Forspoken is a game that you should consider playing. Its single-player narrative campaign and the gorgeous game world make it a must-play for any RPG fan.
More Guides: