It's no surprise that the widely anticipated follow-up to A Plague Tale: Innocence, Requiem, has been well received by gamers. If you've never played an RPG before but are considering scooping up A Plague Tale Requiem, you may wonder what to anticipate. One major question that may come to your mind is, 'how long is A Plague Tale Requiem.' You need to know about the length of the game to finish it successfully. Below, we have provided A Plague Tale Requiem chapters list to ease your mind before you go into it deeply.
How long it takes to complete the voyage of Amicia and Hugo depends on whether you favor taking things slowly and stealthily or enjoy fighting with the A Plague Tale Requiem armored enemies. Although Hugo and Amicia are frequently placed in dire and terrible situations, the user has difficulty getting past them. Here you'll find information about how long the game is and a rundown of each chapter of the game.
How Long is A Plague Tale Requiem: Chapters List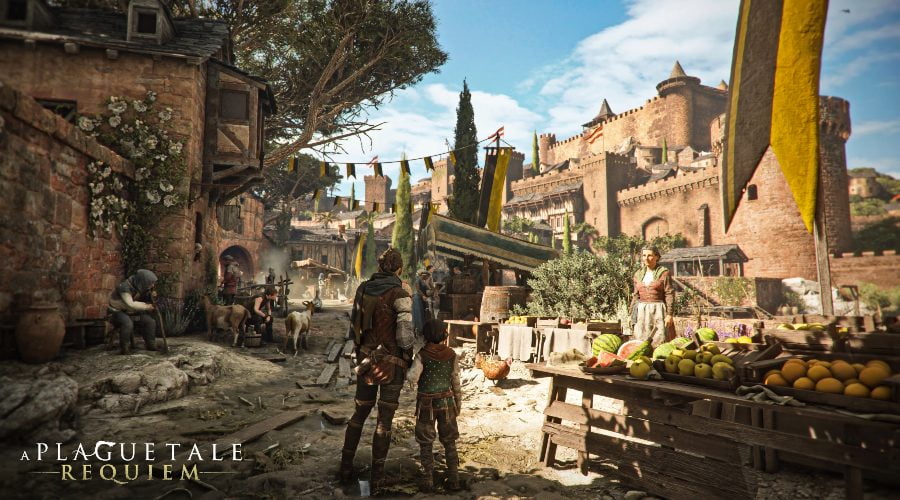 As opposed to the 10-hour completion time of Innocent, you only need to spend 15-20 hours to complete A Plague Tale Requiem. That's unless you get stuck on something in the game, which has the potential to freeze your progress for a great deal of time. Furthermore, this is only the case if you only enjoy the narrative and move ahead of the chapters. For diehard fans and serious collectors, it will require over 20 hours to find all the items and the auxiliary components. It implies that you have to invest almost double the time than the previous game in Requiem.
A Plague Tale Requiem continues directly from its forerunner, with Amicia and her younger brother Hugo searching for a solution for his disease and an escape from the war terrors and fatality. There is not a dull moment in the game, having a total of 17 chapters. The game length, ranging from 15 to 20 hours, is just right, and there is plenty of content to discover. Following is a list of each chapter:
Chapter 1: Under a New Sun
Chapter 2: Newcomers
Chapter 3: A Burden of Blood
Chapter 4: Protector's Duty
Chapter 5: In our Wake
Chapter 6: Leaving all Behind
Chapter 7: Felons
Chapter 8: A Sea of Promises
Chapter 9: Tales and Revelations
Chapter 10: Bloodline
Chapter 11: The Cradle of Centuries
Chapter 12: The Life We Deserve
Chapter 13: Nothing Left
Chapter 14: Healing our Wounds
Chapter 15: Dying Sun
Chapter 16: King Hugo
So now, you have seen all the chapters listed above and have also learned how long is A Plague Tale Requiem. This knowledge will allow you to dive headfirst into the game's journey and finish the whole game without feeling rushed. If you are eager to get started but still desire to learn a little more about the game, check out how to kill armored enemies and A Plague Tale: Requiem skills system.