Hogwarts Legacy Room of Requirement is your personal magical place that appears just when you need it – it is a home base that's packed with features and personalization options. Originally from the Harry Potter books as a room that appears in response to a person's needs, the game version doesn't just pop up randomly. Instead, you unlock it through a quest given by Professor Weasley, and then it's always there for you, complete with Deek, a helpful House Elf. Whether you need to brew some potions or want to raise plants, and even keep the creatures, the room's got your back.
Room of Requirement is your own personal Hogwarts hideout where you can do cool stuff. You can decorate it to your heart's content, brew up some potions, grow magical plants, and even raise some adorable (and maybe not-so-adorable) creatures. But getting into this place isn't just a walk in the castle, it's linked to some quests that you need to complete first. In order to gain entry to this incredible chamber, you must go through several crucial story events. Below, this walkthrough will explain all the details about Hogwarts Legacy Room of Requirement which you should know to unlock it.
How to Access the Room of Requirement in Hogwarts Legacy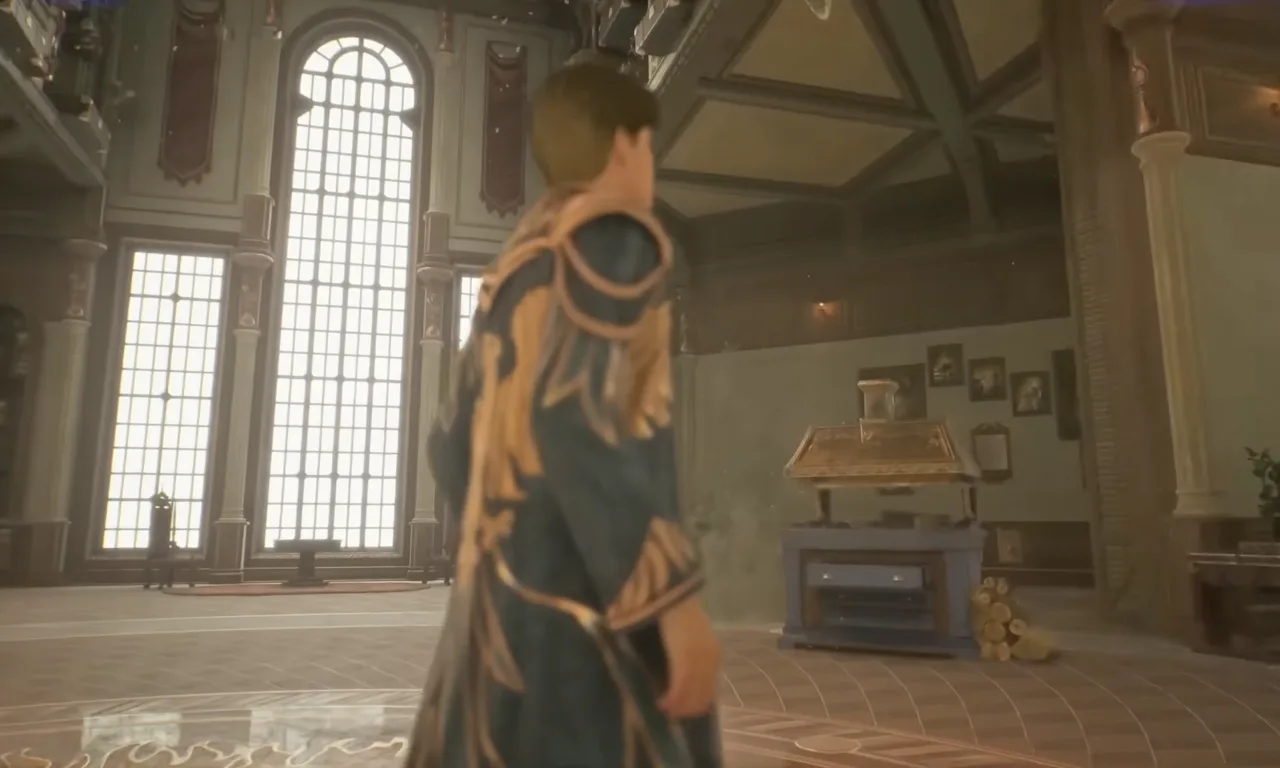 So, how can you unlock the Room of Requirement in Hogwarts Legacy? You might be thinking, "Is it like a secret place? Do I need a password to unlock it?" Fortunately, it's not that hard and complicated, but it's definitely exciting.
First, you can't just enter the room right from the start, you'll need to play through some of the game first; keep going until you complete the first of the Ancient trials. Next up, as you move through the story missions, you'll get a quest from Professor Weasley. She'll ask you to meet her in the Astronomy tower. When you're on the Tomes and Tribulations quest, she will tell you about the room. Make your way through it, and you'll bump into a house-elf named Deek; he's a key to unlocking the Room of Requirement.
Once you wrap up the Tomes and Tribulations quest, the room will reveal itself to you. This is the moment when Professor Weasley takes you to the room and gives you the grand tour. This task is a part of the main story quests in Hogwarts Legacy, simply keep progressing through your normal game's narrative, and you'll be right there, stepping into the Hogwarts Legacy Room of Requirement.
How to Get Inside the Room of Requirement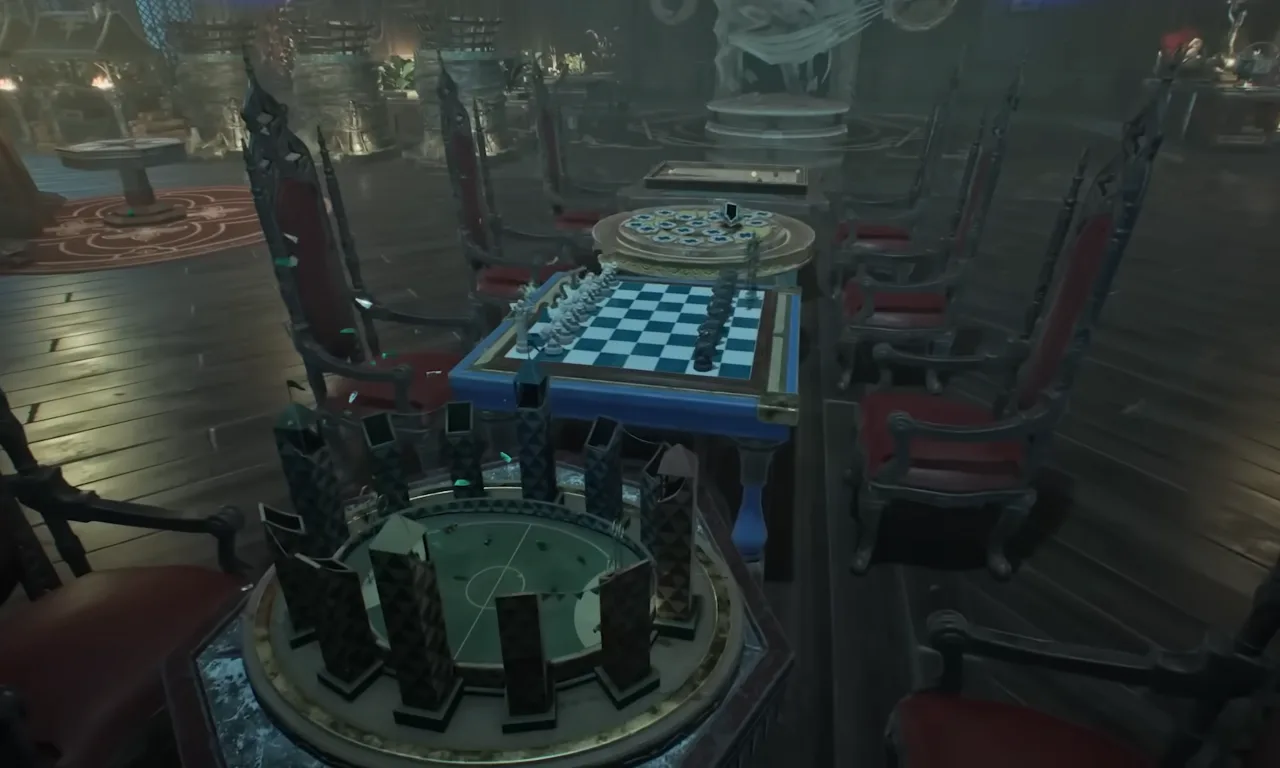 Once you've unlocked the room, you can fast-travel directly to it or find its entrance halfway up the Astronomy Tower. Ascend the steps in the Tower of Defence against the Dark Arts until you reach a corridor decorated with tapestries; the entryway to the room lies at the far end of this corridor.
But if you're not into wandering around Hogwarts Legacy, there's a shortcut. Open your map, and click on the sun icon hovering over to the top; with that, you will be in the Secret Rooms section. Here, you can fast-travel straight to the Room of Requirement, you can get into the room whenever you want as per needs in the later storyline. It's perfect for brewing potions, taking care of plants, and you can even hang out with some animals in the Hogwarts Legacy's later section.
What to Do in the Room of Requirement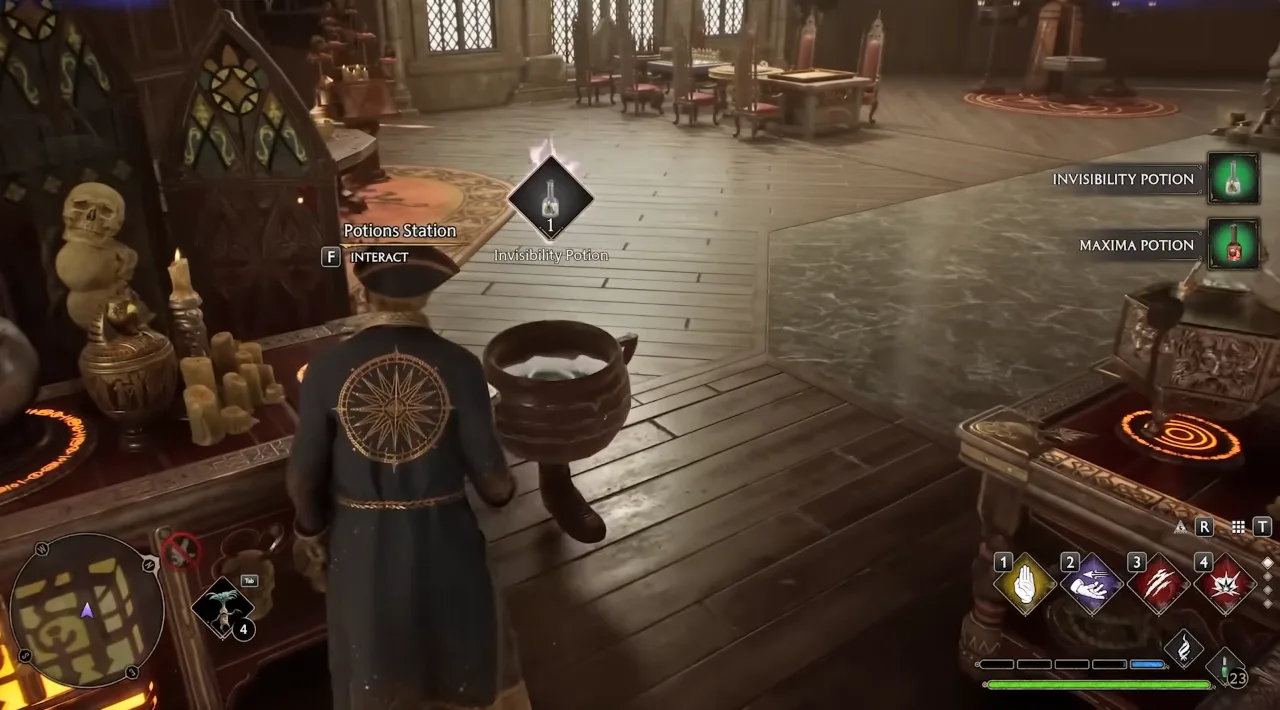 When you first get access to it, Professor Weasley meets you at the Astronomy Tower and gives you this special Evanesco spell to clear the way inside. Then, you'll learn the Conjuring Spell, which lets you create stuff like a potting table and a potion station. Basically, the room becomes your personal Hogwarts base​ where you can do what you want.
Moreover, you can totally customize or decorate it with furniture, workstations, arts/paintings, and even the ceiling – it's all up to you. You can buff your character with traits and upgrades using the Enchanted Loom in the room, brew potions that help in duels, and even grow your own materials using pots. One of the coolest elements in the Hogwarts Legacy Room of Requirement is the Vivariums, they're your magical spots where you can keep the beasts by taming them. These Vivariums can also be tweaked with all sorts of stuff to take care of your creatures.
In terms of customization, you use Hogwarts Legacy spells to make new decorative items, and you can change their color and size to your personal preference. Even the lighting can be tweaked by talking with Deek​ and there's also gear identification with Desk of Description, which is very useful for checking out the loot you find inside the chests or from your enemies. Furthermore, there are many plant pots that let you grow plants, and by setting up potion stations, you can whip up brews faster than in the classroom.
If you looking for Moonstones, you can conjure Material Refiners to produce them. And for the beast lovers, after your first Beasts class and a bit of questing, you unlock Vivariums where you can capture magical critters and care for them in a greenhouse-like sanctuary inside the room. So, it's like your own magical workshop, greenhouse, and pet sanctuary all rolled into one.
Related: