Want to know how long is Call of Duty: Modern Warfare 2 campaign? For MWII 2022, the wide diversity of challenges makes it difficult to generate such an estimate. You may swing from completing a level in under five minutes in a highly predictable manner to spending upwards of an hour tackling a little covert situation.
We have finally got early access to the MW2 campaign, and there is a lot to enjoy since this is not a full and final game. During the gameplay, we have seen that all of Task Force 141 is back together for a new action-packed quest to prevent a plotline against the USA involving seized missiles. Interestingly, everyone's favorite leader, Captain Price, is back in the lead role. In this guide, we will tell you about the Call of Duty: Modern Warfare 2 campaign length so that you know the time required to complete the operations.
Call of Duty: Modern Warfare 2 Campaign Length
The Modern Warfare 2 campaign features 17 different missions you should complete to reach the end. Usually, it will not take more than 5-6 hours for you to finish all these tasks on a 'Regular' difficulty level. The single-player campaign in 2019's Modern Warfare 2 lasted roughly 5 hours, so this isn't a massive departure from the predecessor. That's about par for the course regarding Call of Duty campaigns, but Modern Warfare 2's increased replaying value makes it well worth the time.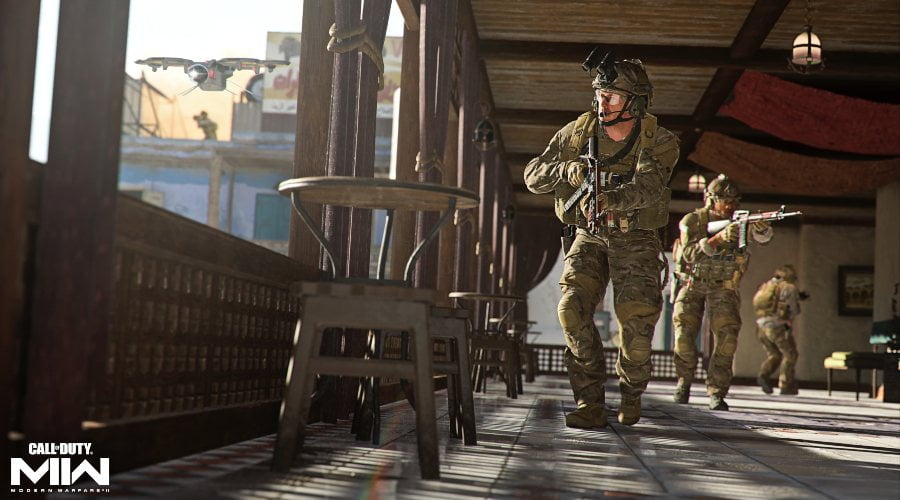 You'll need to put in some serious time and effort to complete objectives like Recon by Fire, Alone, and El Sin Nombre because they're open-world sandboxes. The tasks in MWII 2022 are less straightforward compared to those in previous campaigns, giving players more freedom to explore and determine their strategies.
Furthermore, the campaign seems more difficult than in previous seasons because of the game's improved artificial intelligence. A lot of times, even on Regular difficulty, I find myself dying after only a couple of bullets, being more consistent with the Hard level. It means even if you are a Call of Duty seasoned veteran, you might realize that it takes more time than you anticipated.
Remember, your results may also vary depending on whether you select the easy difficulty level or play with the most challenging Veteran or Hard mode to showcase your abilities or enhance skills. Once you've completed the campaign on any level of difficulty, you will unlock the Realism setting level. Selecting this option will make the game harder (to the Veteran level), reduce your health, and restrict your HUD.
Modern Warfare 2 Missions List
There are a total of 17 tasks in the MW2 single-player campaign. Following is the Modern Warfare 2 missions list:
Strike
Kill or Capture
Wetwork
Tradecraft
Borderline
Cartel Protection
Close Air
Hardpoint
Recon By Fire
Violence And Timing
El Sin Nombre
Dark Water
Alone
Prison Break
Hindsight
Ghost Team
Countdown
And with that, we have concluded our Call of Duty: Modern Warfare 2 campaign length guide. There you have it; that's the whole story of how long is Modern Warfare 2 campaign. Follow our more MW2 wiki guides listed below.
More on Call of Duty: MWII