Call of Duty Warzone has received many expansions and improvements centered around crossovers since its launch in 2020. Players enjoy flaunting their game skins, which the developers continuously offer in every battle royale game to maintain the fan's interest in the game. It's become a status symbol to flaunt the priciest or the rarest skins, which only appear for a single time throughout the year. Activision has acquired licenses for several properties over the years, allowing them to design new operators and skins to add them to the game's item shop.
Some best Call of Duty Warzone skins allows you to customize your character using unique items. However, many of these items provide a competitive edge by enabling you to fit in with your environment, while some are more visually striking. The typical price for a licensed skin in-game is 2,400 COD points, or $20. Licensed skins can be expensive but often include bonus content like charms, blueprints, charms, calling cards, and sprays.
It can be challenging to find the best Call of Duty skins from a wide range of options, what with Warzone's ever-expanding roster of licensed characters and the plethora of skins available for the game's operators. But if you don't know which ones are perfect to get, we have listed some of the best Call of Duty Warzone skins below. Furthermore, if you have a little extra budget, you can also buy COD: Warzone boosting services such as weapon boosting, leveling up KD or prestige level, and more.
1. Snoop Dogg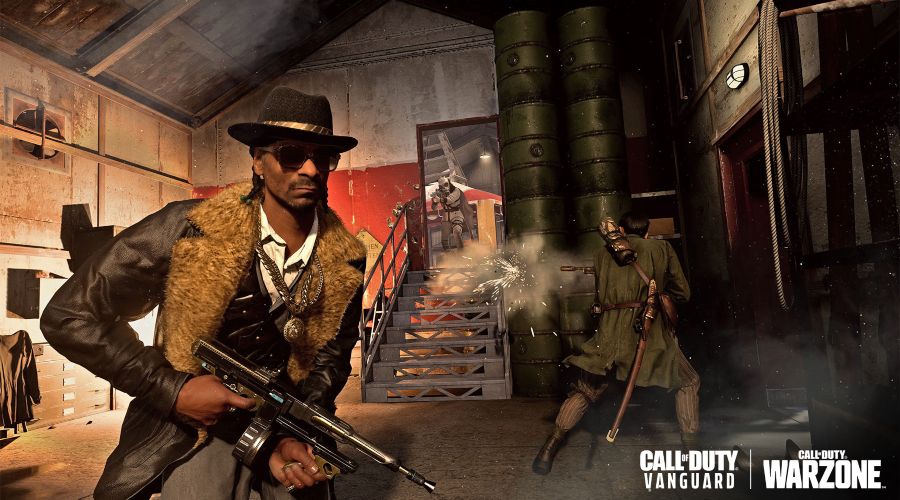 Snoop Dogg has made cameo appearances in a lot of video game series, including NFL 20 and Tekken Tag Tournament 2. Snoop Dogg's arrival in Call of Duty was inevitable, considering the series' long association with marijuana-themed skins like Cannabush and Kushwacked. Like every other Vanguard Operator, the players can increase the level of Snoop Dogg by completing challenges, and he arrives with four such opportunities. When playing as Snoop, you can earn significant amounts of Operator XP by racking up Kills, Headshot Kills, Hipfire Kills, and Wins. This bundle includes a variety of valuable extras, such as an Operator and three different weapons, including a Bong Ripper Sniper Rifle, West Coast Bling AR, and Tha Shiznit SMG.
2. MechaGodzilla
Even though MechaGodzilla isn't a jaeger, it's a fan favorite and an excellent choice for a Call of Duty Warzone skin. Unlike some other skins, this one doesn't look garish in solid light and blends well with its surroundings when used in the dark. The Katana-style design is fantastic, and the deep red light surrounding her gear renders her even more menacing in combat.
3. Near Dark Roze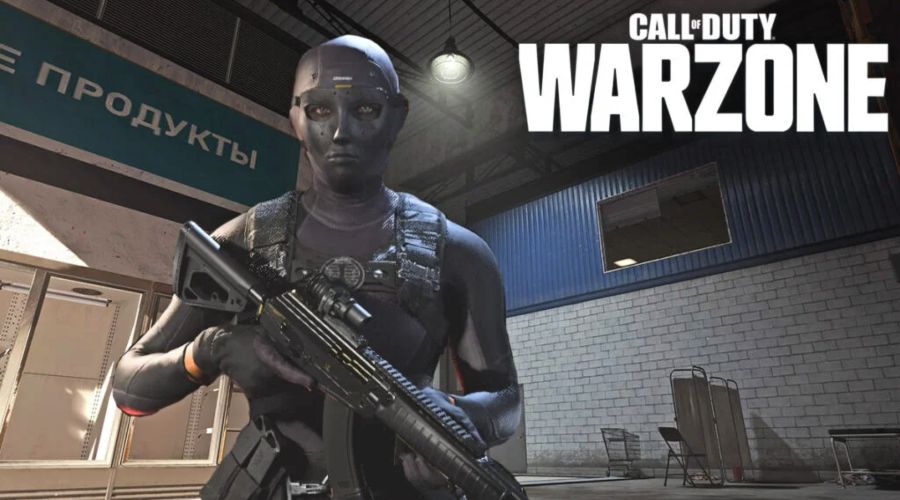 Those who are already COD series enthusiasts will know about the uproar that the Near Dark Roze skin caused. Since it is challenging to see an opponent donning the Roze skin when standing in a dark environment, this Warzone Operator skin quickly emerged as the most coveted one. Gamers felt cheated whenever the enemy used the Near Dark Roze to exclude them from the game.
4. The Texas Chainsaw Massacre
After the success of the previous horror-themed Modern Warfare phase, Haunting of Verdansk, Leatherface was a welcome feature. The player could also discover a Leatherface-related object, similar to the one involving Billy. The fact that Leatherface has another guy's face superimposed over his own sets him apart from other skins. It's difficult to ignore, and it may cause some individuals to feel awkward. Reassuring yourself that you're controlling a legendary monster is great fun.
5. Stream's Ghostface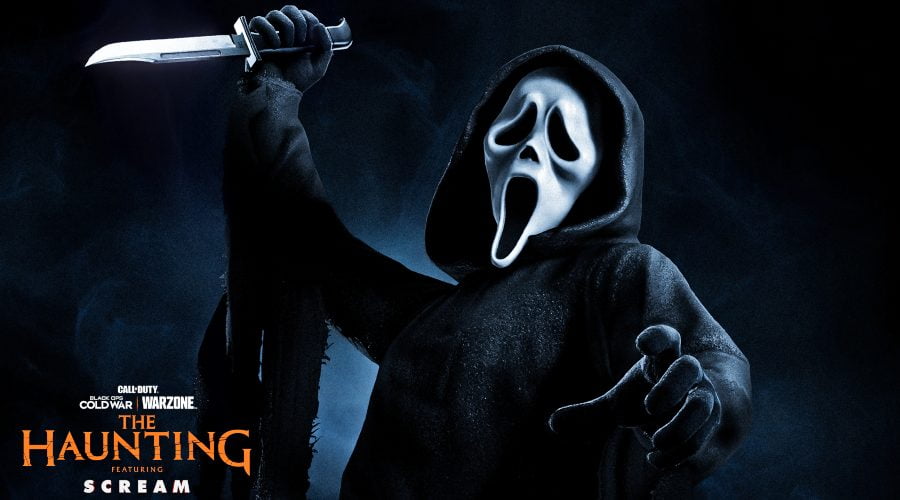 Ghostface, Scream's black-coated skin, not only makes a stylish addition to your game but also arrives with a wealth of hilarious one-liners. With the fast-paced action of Warzone, it's simple to lose track of the person you're controlling; seeing his distinctive style serves as a welcome recall that you are playing a serial killer. One of the game's finest pleasures is employing his iconic dagger to slay an enemy.
6. Billy Skin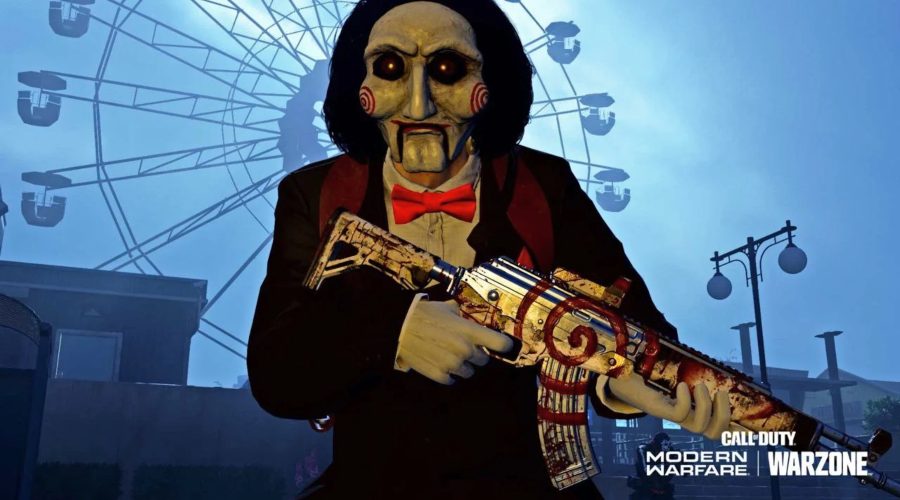 Activision did a fantastic job incorporating Billy, one of the first licensed COD Warzone skins, into the game. The player can locate the chamber dedicated to Jigsaw in the railway station; he first appeared in the game during Modern Warfare's Haunting of Verdansk event. More so, the Phlebotomist knife creates a bloodcurdling noise when used to kill an enemy, and a blueprint for a weapon called the CR-56 Amax is also included in the bundle.
More on Call of Duty: