Ever noticed how Razer rarely stops to take a breather? Just when we thought we had seen it all with the revamped DeathAdder V3 Pro, they've thrown a curveball our way with the shiny new Razer Cobra Pro. Stepping away from just giving old classics a fresh coat of paint, Razer's decided to introduce a mouse that's a serious contender, especially for those of us with petite paws. But here's the real question: with a price tag that pits it against the big players like the Logitech G Pro X Superlight, can the Cobra Pro truly stand tall (or should I say, sit comfortably in your hand)?
Buy it Now:
Design and Build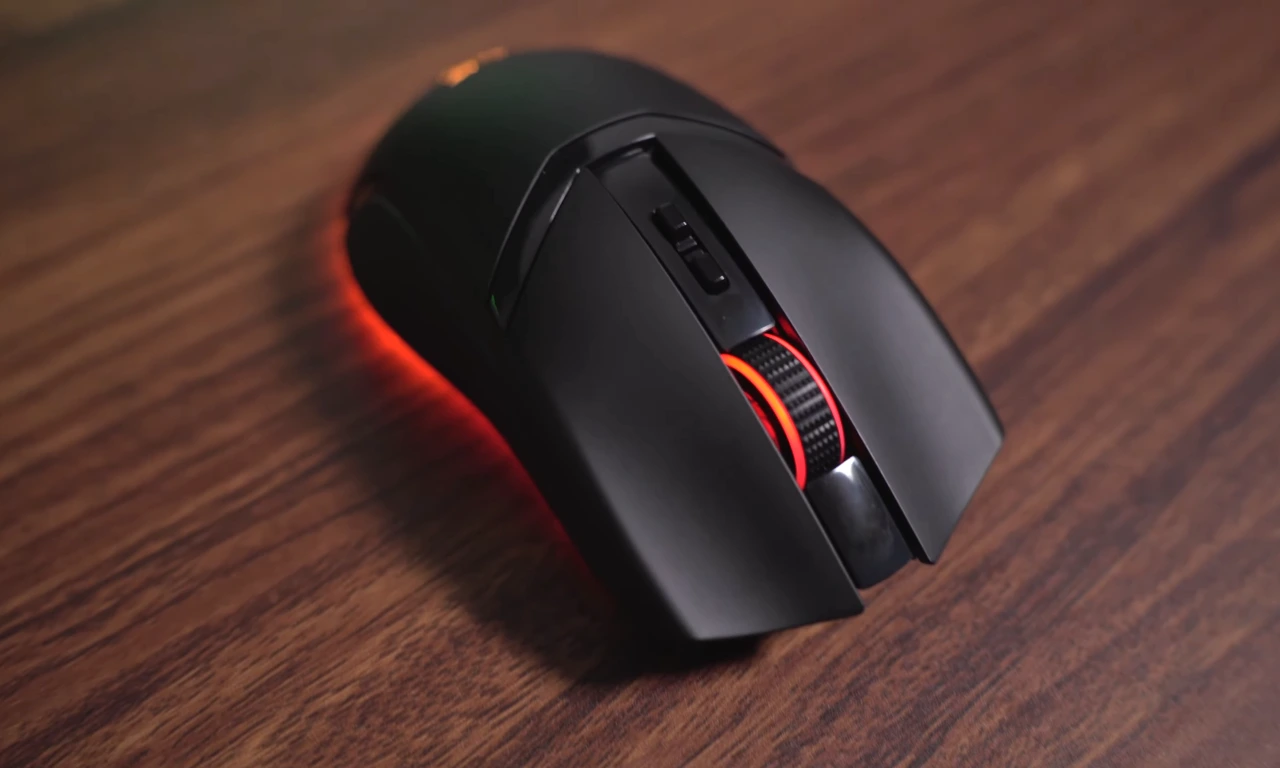 Razer's gone all out with a bit of flair for the Cobra Pro. Instead of sticking with the usual low-key vibe, this mouse boasts a tad more glamour for a competitive mouse. And guess what? They've ditched the conventional hard plastic chassis, and instead, we're treated to a soft rubberized finish jazzed up with some glossy plastic that genuinely catches the eye.
Now, Razer asserts that this mouse is reversible, and while I see where they're coming from, it's a bit puzzling. Why? Well, it's got side buttons, but only on the left end. Bit of a bummer for our right-handed pals, but at least it gives some flexibility. As for its size, if you're someone with small to medium mitts (like yours truly), the Cobra Pro's smaller frame is going to feel like a dream.
We've got a total of 8 buttons on this device and their arrangement is pretty nice. But I'm still baffled as to why Razer hasn't provided the keys on both ends. A little design choice that might irk some. And, that profile switch being on the lower part is a tiny Razer quirk I've never been a fan of. Switching profiles in the mid-game can't happen with this mouse.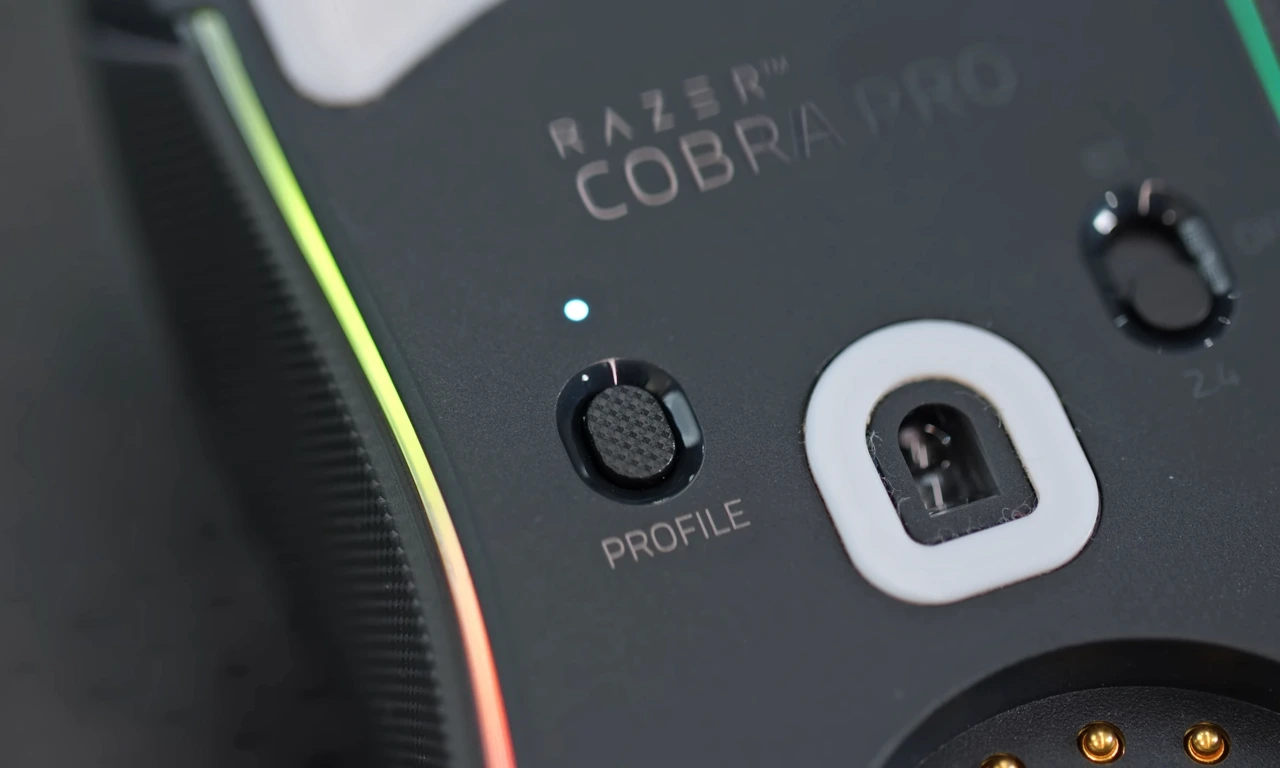 Tipping the scales at 77g doesn't make your hand float in the clouds, but it's not dragging you down either. It strikes a good balance, and honestly, I appreciate it. Those super-ultralight models can sometimes feel a bit… well, flimsy. The Cobra Pro's heavier body sounds premium, and it gives you a sense that you've got your money's worth.
A cool little feature to highlight is the bottom of the device has a neat spot to tuck in the 2.4GHz HyperSpeed dongle. Trust me, for those always on the go, this is a godsend. No more "Oops, where did I put that tiny thing?" moments. Lastly, a shoutout to Razer's eco-conscious move. The packaging is minimal plastic; it's mostly cardboard, with just a plastic cover to keep the mouse snug.
Performance
Straight off the bat, this mouse boasts one of the most beastly sensors I've ever seen. We're talking about Razer's Focus Pro sensor, which clocks in at a maximum of 30,000 DPI, that's like turning your mouse into a hyper-sensitive ninja. In my usage, especially in FPS games, the response was incredible. I only needed to twist my wrist slightly when confronting an opponent. But here's the thing, beyond a certain DPI, you might not feel much of a difference. Most games work great even around the 12,000 DPI mark. But having the power of 30,000 DPI is like owning a sports car – you might not always use the full horsepower, but it sure feels good knowing it's there.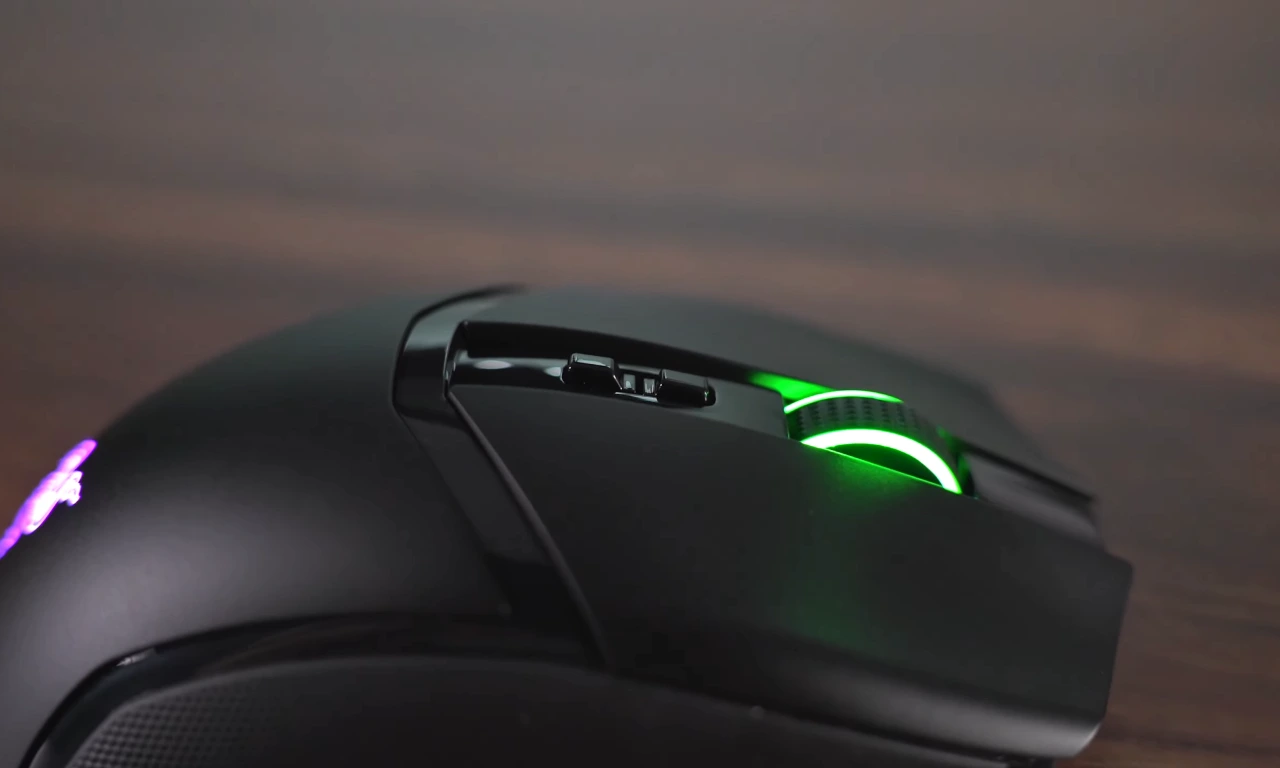 And then there are the switches. If you've used a Razer before, you know they love their optical switches. They function with light gates which basically means more rapid click presses and responses. If you're someone who sometimes goes on a clicking frenzy during intense moments (come on, we've all been there!), these buttons don't disappoint.
Battery Life and Connectivity
In terms of battery life, Razer claims a solid 100 hours when hooked to the dongle, and an even more impressive 170 hours if you connected the mouse with Bluetooth. But here's the catch – you've got to resist the urge of keeping the RGB lights on. Can you do it for that extended game time? Your move!
Connectivity's a big win here too as this gaming mouse ain't just about the looks and the brawn, it's also quite the brainy beast. It smoothly shifts between Bluetooth and a snazzy HyperSpeed adapter. And let me tell you, with that HyperSpeed, the difference between wireless and wired connectivity gets more obscure – it's that good with almost no lag at all.
RGB Lighting and Software
This mouse is brandished with 11 zones of vibrant Chroma lighting; that's a spectacle to witness, especially when you're diving into the heart of battle in your favorite game. The lights add this aura of coolness around the mouse, and they are refined and understated, giving the Razer Cobra Pro a high-end look without going overboard. It's like Razer knows just how to add that dash of elegance to your gaming setup. The lighting mostly dances in the below part, creating an appealing glow that is nothing short of mesmerizing.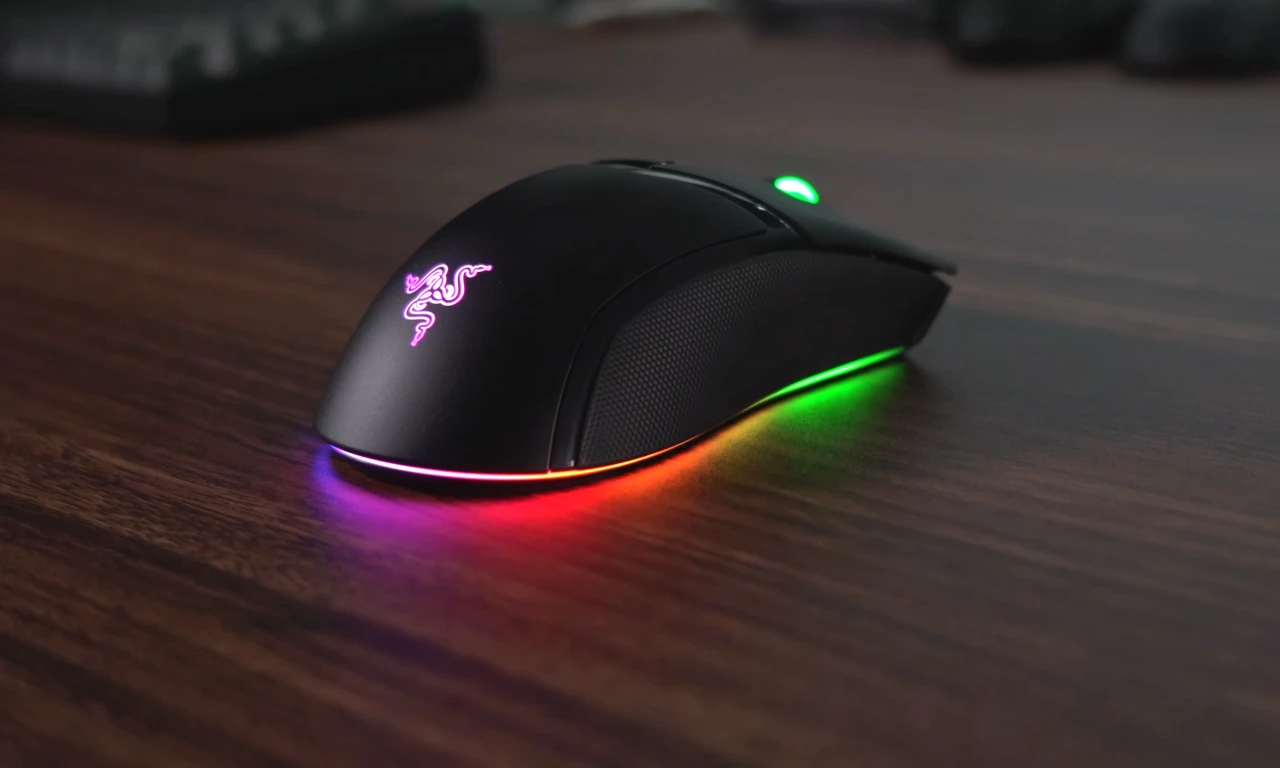 Now, the lighting is splendid and all, but what really takes the cake is the brain behind the operations – the Razer Synapse 3 software. It's like the maestro conducting an orchestra, where every instrument is a feature of the Cobra Pro. With Synapse 3, you enter the panel where every button on the mouse can be remapped to your heart's content, and setting up profiles becomes a breeze. And the RGB effects? You can tweak them, play with them, and set up a light show right on your desk.
Razer has always had this knack for marrying hardware with software nicely, and with the Cobra Pro, it's a romance that blossoms further. Synapse 3 is a hefty install, but it's like getting a golden key to a treasure trove of functionalities. You decide which parts of the software you want on your system, making it a flexible choice for different users. Moreover, if you're someone who likes to take the party beyond the screen, Synapse 3 has your back. It can sync with the Philips Hue system, so you can have a light show not just on your desk, but in your whole room.
Final Verdict
First up, hats off to Razer. In a world going bonkers over super-ultralight mice, Razer chose to zig while others zagged. The Cobra Pro isn't just chasing trends; it's setting its own vibe. A bit of heft, a touch of luxury, and a sprinkle of swagger. If you've got smaller hands (or even medium-sized ones) and you're tired of those bulky mice that feel like holding a brick, the Cobra Pro is your jam. The comfortable frame, solid build, and tactile buttons make this one a winner in my book. Plus, that 30,000 DPI sensor is truly a gaming nirvana.
I get it; the price tag's a bit steep but remember, quality comes at a price. And when you stack it up against the likes of Logitech G Pro X Superlight or even Razer's own DeathAdder V3 Pro, the Cobra Pro holds its ground and then some. Not everyone's chasing the competitive ultralight dream, and for those who want a blend of comfort and performance, the Cobra Pro is like that perfect cup of coffee – rich, robust, and oh-so-satisfying.
Buy it Now: