Remember the Logitech G Pro X Superlight wireless gaming mouse that stole our hearts a few years ago? We cherished its lightweight design that brought accuracy and comfort into our gaming and everyday use. It was a solid choice for gamers, casual users, and competitive players alike. But Logitech wasn't about to rest on their laurels. They went back to the drawing board and brought us the Logitech G Pro X Superlight 2.
Now, it doesn't entirely rewrite the book on what a gaming mouse should be. It's more like Logitech took a fantastic product and gave it a solid tune-up. It's packing a few subtle yet game-changing upgrades, making it even more of a must-have for your setup. It's a little low in weight with great precision and gives you more playtime without the hassle of looking for a power cord.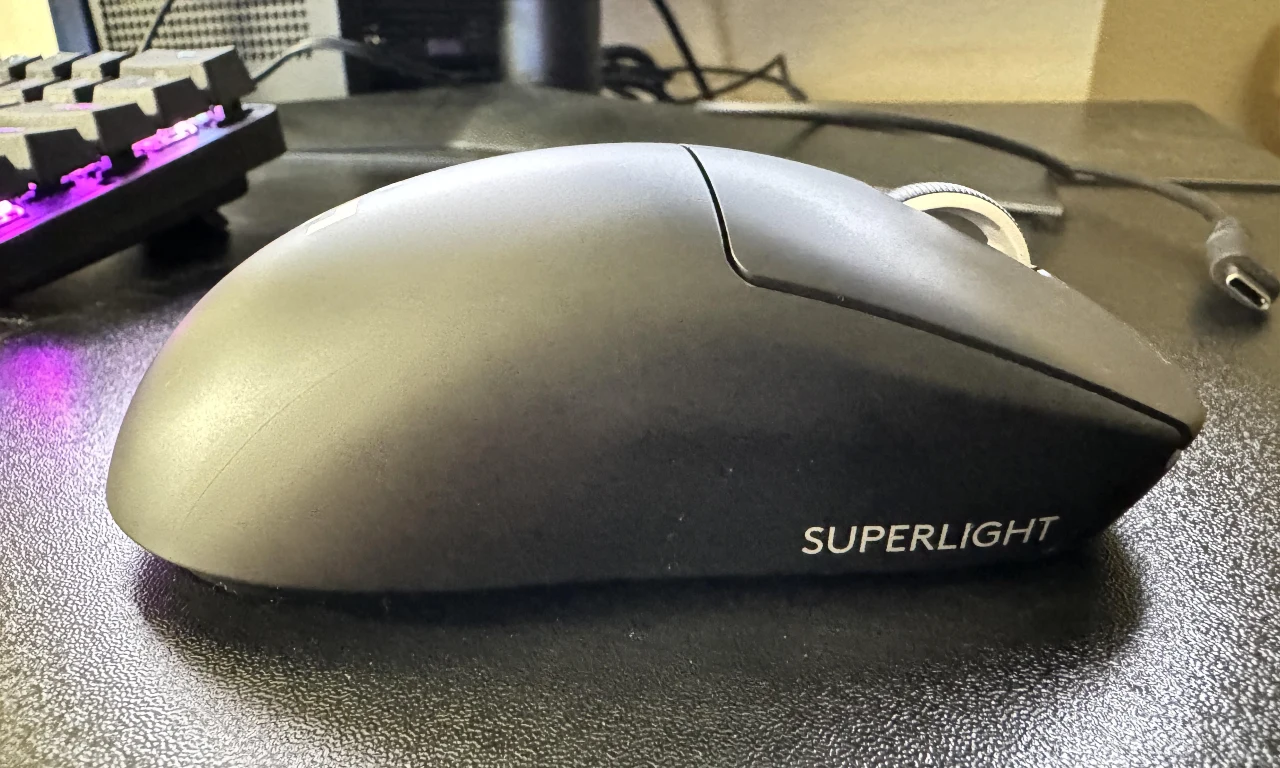 What's new with the Superlight 2? You know, first impressions matter, and when you lay your eyes on the Superlight 2, it's like meeting an old friend. It keeps the same sleek, no-frills form factor as the Superlight, which we all fell in love with. For starters, it's had a bit of a weight loss, now tipping the scales at just 60 grams compared to the previous 63. No, it's not going to feel like you're holding air, but in the world of gaming where every gram counts, this is a good little upgrade. A lighter mouse means you can move it on your mouse pad with even more ease without feeling like you're dragging a brick.
But don't let its lightness fool you. The Superlight 2 still feels as substantial and robust as ever. It doesn't compromise on quality, giving you that solid, durable feel in your hand, while still allowing for those quick, agile movements during gameplay.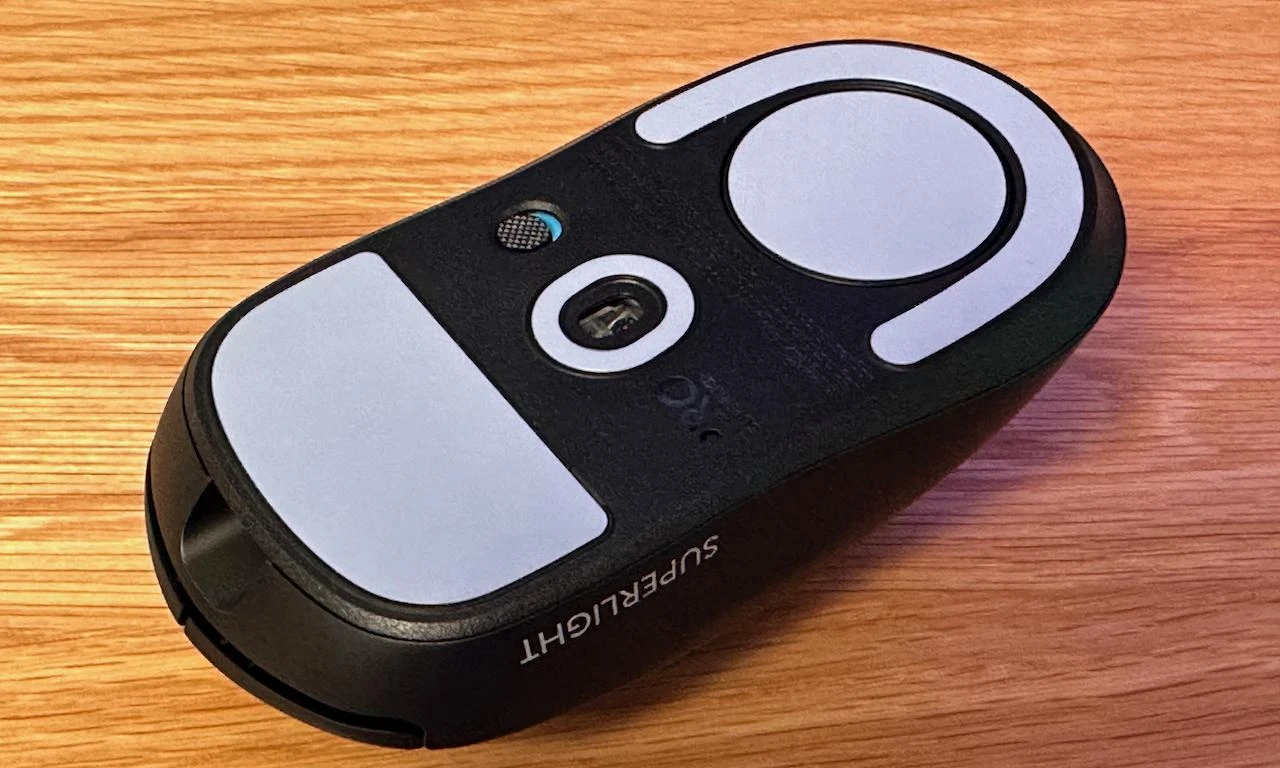 In the heat of battle or in the middle of a crucial task, suddenly your mouse starts dying. Panic sets in as you scramble to find that specific, elusive charging cable that you can never find when you need it. Well, worry no more! The Superlight 2 is bringing in the big guns to make sure that scenario stays firmly in the past.
Let's bid a not-so-fond farewell to the micro-USB charging port of the Superlight. While it did the job, it came with a somewhat heavy charging cable, complete with a couple of prongs that slotted into the mouse. I mean, sure, it was designed to make the Superlight feel like a wired mouse, but let's be honest, it seems like a minor design flaw. The inclusion of a USB-C port in the Logitech G Pro X Superlight 2 is a little change we didn't know we needed but now can't live without. No more special cables or awkward connections – just grab any USB-C cable lying around and you're good to go. It's the straightforward, no-nonsense approach to charging that we all crave, making it a breeze to keep your mouse powered up and ready for action.
The Superlight 2 is not just about looking good and feeling light in your hand – it's way more than a pretty layout. Logitech has done some serious tinkering under the hood to ensure your clicks are more precise than ever before. So, what's the secret sauce? It's all about that upgraded switch technology. The Superlight 2 is packing a hybrid of optical and mechanical switches beneath those crucial left and right mouse keys. This combo preserves the accuracy of your clicks and taps into the energy-saving realm of mechanical switches.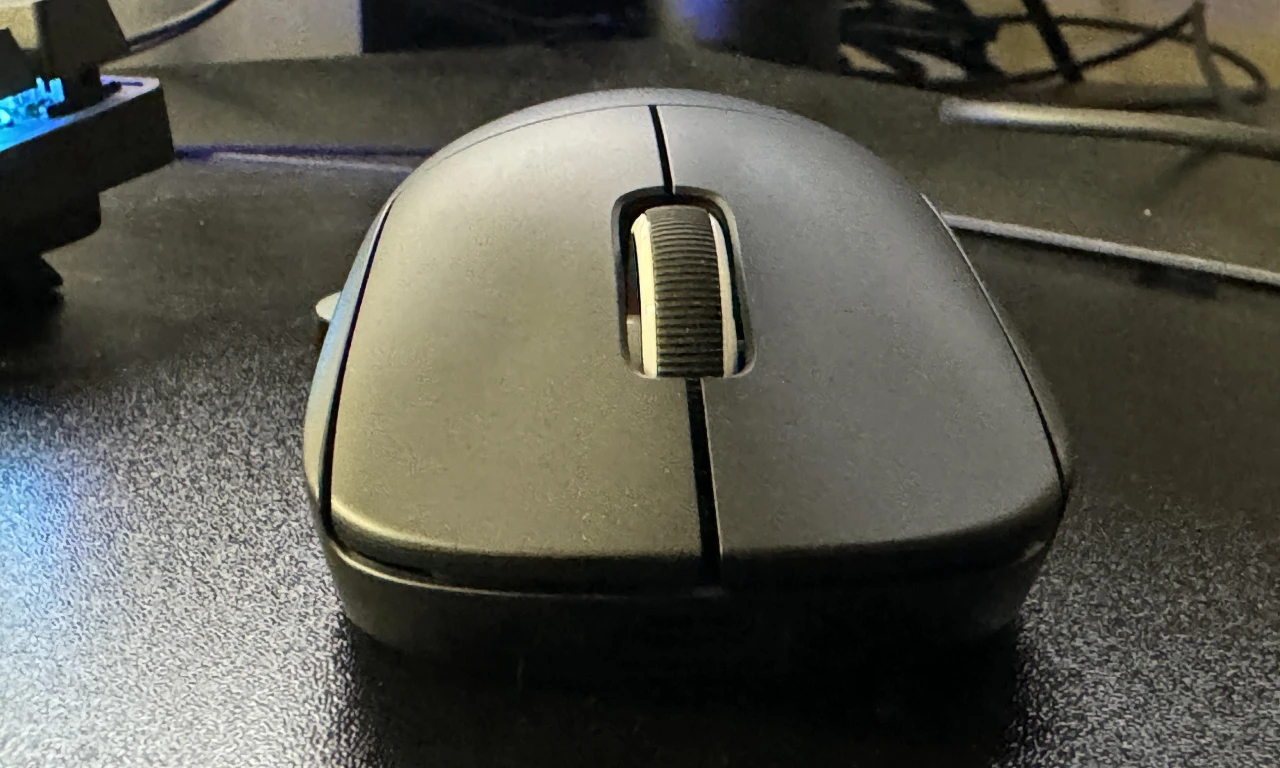 Now, during our hands-on time, it's not like we could spot a world of difference with these switches at first blush. But that's not a knock on the Superlight 2. It's more of a compliment to the stellar performance of the earlier model. But for the serious pro gamers out there, that bump in precision is going to be a perfect thing, giving them that extra edge in competitions. So, while the upgrades in precision might not shout from the rooftops, they whisper excellence in the world of gaming where every millisecond and every click counts.
If precision is the brain of the Superlight 2, then tracking is surely the heart. The pulsating beat that keeps your gaming alive and kicking. The Superlight 2 has been blessed with a shiny new Hero 2 sensor, and it does make a world of difference.
With up to a staggering 32,000 DPI, this new optical sensor is like having a supercomputer guiding your mouse movements. It's armed with a bunch of techy terms and specs, but here's the lowdown: it's ridiculously accurate and holds tracking no matter how you move the mouse up and down or twist it. This means no more frustrating cursor jumps or stutters just when you're lining up that perfect shot or brush stroke.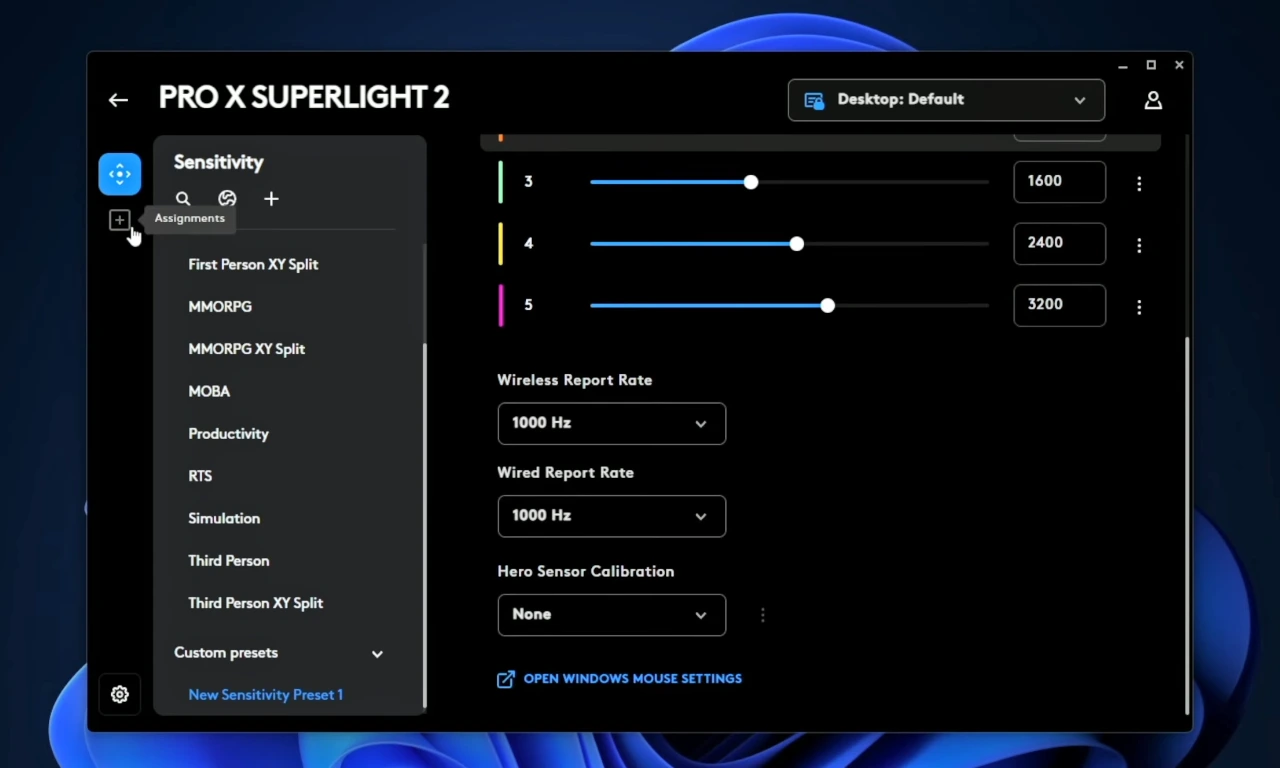 And if you're the type who likes to fine-tune your settings, the Logitech G Hub software has got you covered. Adjust to your heart's content and make the Superlight 2 dance to the rhythm of your gameplay. But, even fresh out of the box, this mouse is raring to go, eager to make each move with you with grace and accuracy. Improved tracking might sound like just another bullet point on a spec sheet, but in intense game situations, it's the unseen hero, which lets every move you make be mirrored perfectly on the screen.
Beyond its design, charging upgrades, amped-up precision, and supercharged tracking, the Superlight 2 is brimming with other delightful perks that are sure to make your user experience as smooth as butter. First up on the list is the improved battery life; we're talking up to 95 hours of long usage without filling the juice again as claimed by Logitech. Imagine all the uninterrupted gaming sessions and work you can power through without the dreaded low-battery beep haunting your ears.
And don't forget about the trusty Lightspeed wireless technology that Logitech is renowned for. Consistency and flexibility are its middle names, making sure your mouse is always in sync with your on-screen actions without a hint of lag. Now, glide your attention to the zero-additive PTFE feet. It might seem like a tiny detail, but it's these small touches that amplify your gaming adventures, guaranteeing that your mouse will go effortlessly across your pad throughout lengthy hours of playthrough. It's all about reducing friction and letting your mouse float like a butterfly as it maneuvers the digital realms.
To cap it off, the Superlight 2 might not be all about drastic changes and flashy features, but it's the thoughtful enhancements and attention to detail that truly set it apart in the crowded world of gaming mice. It's a harmony of form and function, with added features that work silently in the background to give a boost to your gaming sessions. The Superlight 2 is not about reinventing the wheel. It's about refining it, oiling it up, and making sure it rolls smoother than ever before.
It's the small tweaks and upgrades that catapult this mouse to new heights, ensuring gamers – whether casual or pro – have a reliable and efficient companion by their side. While it doesn't scream a major overhaul, the shift to USB-C charging, the slight weight drop, the boost in precision and tracking, and the decent battery life, all come together in a harmonious blend, adding a new dimension to your game pleasure. It's about making something great even greater, and Logitech has hit the nail on the head with the Superlight 2.
Buy it Now: