With so many out there, picking the best gaming mouse feels like finding a needle in a haystack. But after trying out many different models, guess which one stole the show? The Razer Basilisk V3 Pro! Amidst a sea of other mice all claiming to be 'the best,' this one truly shines. It's not just about its cool wireless features or those flashy RGB lights; it's the whole package. When it comes to gaming mice, it is truly amazing. This is a mouse that is well worth looking at if you're looking for something fresh.
Great Ergonomic Design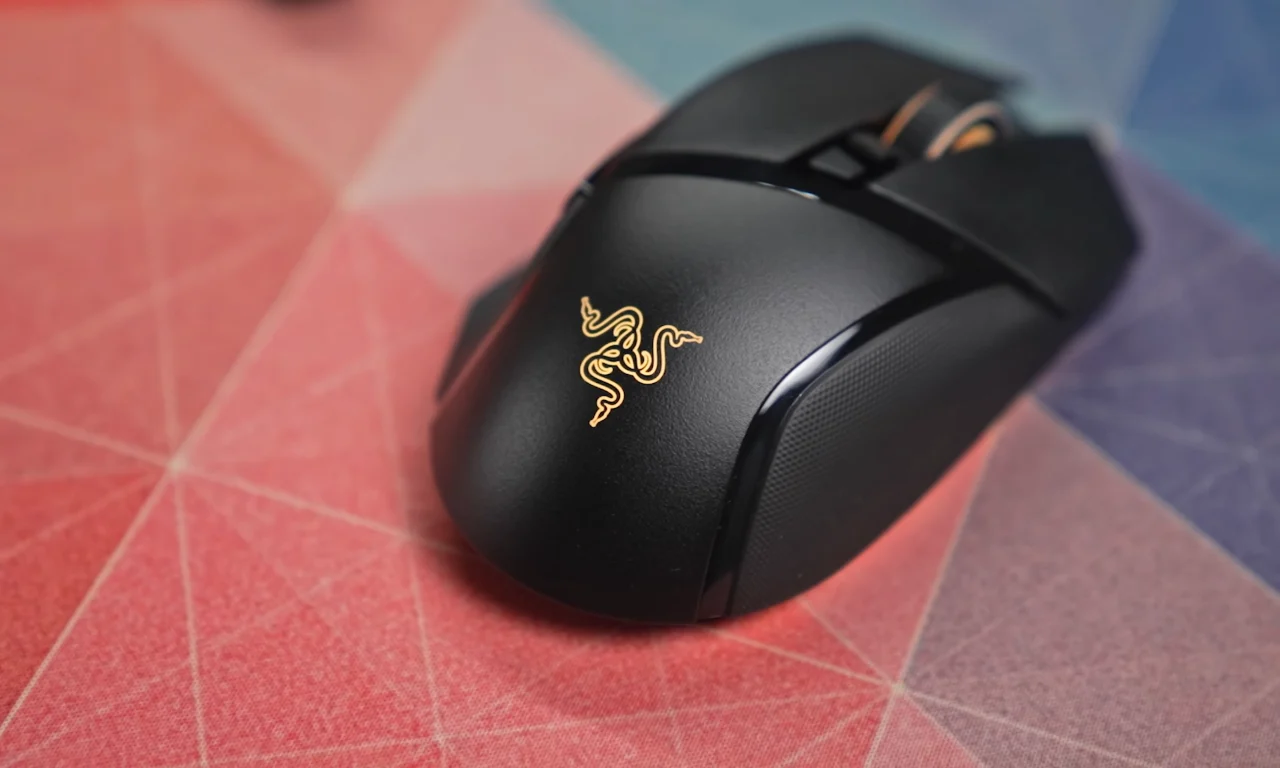 You clearly know how some gaming mice just have that 'look', the Razer Basilisk V3 Pro is totally one of them. First off, it's got this sleek black vibe going on, with a mix of matte and shiny bits that just scream 'cool.' And the RGB lighting is like a mini light show right on your desk. But it's not just about looks. This mouse is designed for right-handers and feels super comfy, whether you're gaming for hours or just browsing.
Plus, it's got this textured grip on the sides, so no more accidental slips mid-game. And while we're on the topic of staying connected, this mouse offers both a 2.4GHz dongle and Bluetooth. Just a heads-up, though: it only comes in black and white. Furthermore, at 112g, it is slightly heavier than average, yet remains perfect in the hand.
Comfortable Programmable Buttons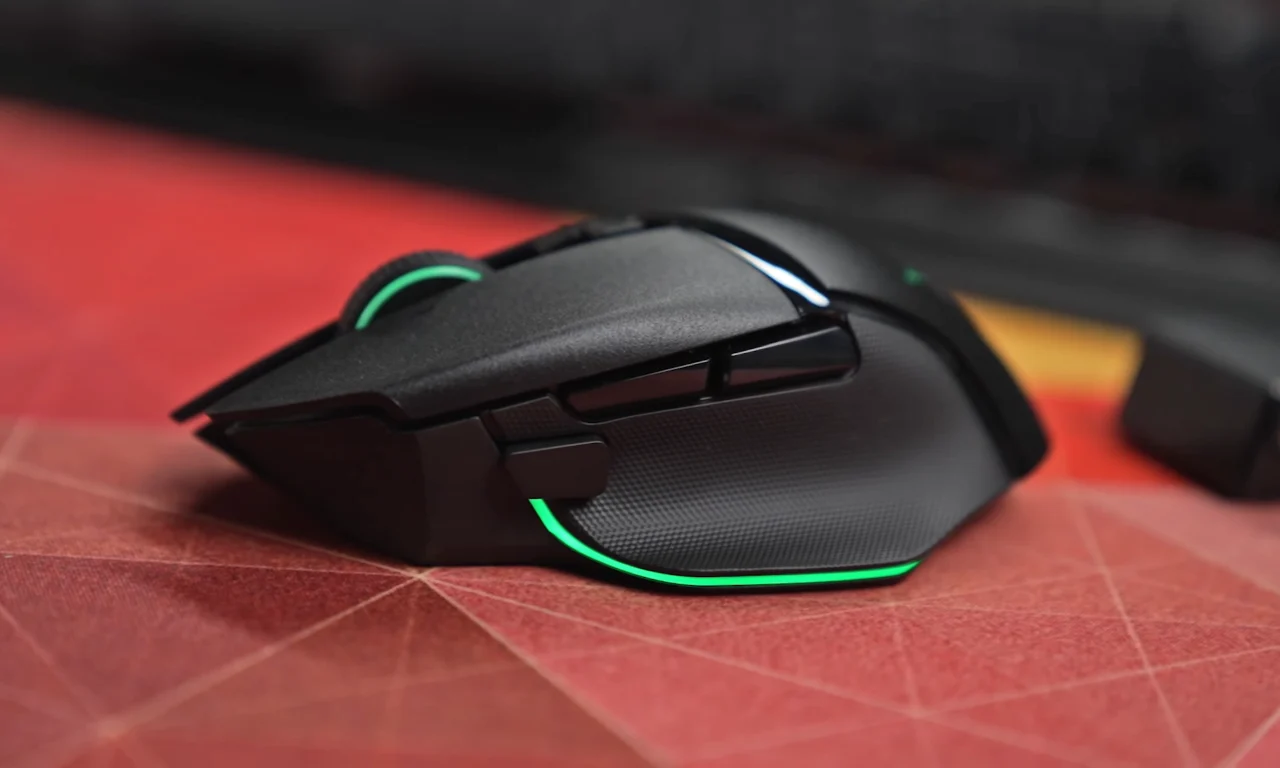 You know how some gaming mice have like a gazillion buttons, and you're left wondering, 'Do I even need all these?' Well, the Razer Basilisk V3 Pro comes with 11 buttons, and they're all super handy. This mouse includes everything you need, whether you want to map the keys to your preferred moves in games or just want easy access to specific features. And the best part? It's not just for one type of game. Whether you're into complex MMOs or just your regular shooter games, these buttons are your best in-game friends. Plus, they're all within easy reach, so no awkward hand gymnastics are needed. Honestly, it's like having a mini keyboard right under your fingertips.
Unique Scroll Wheel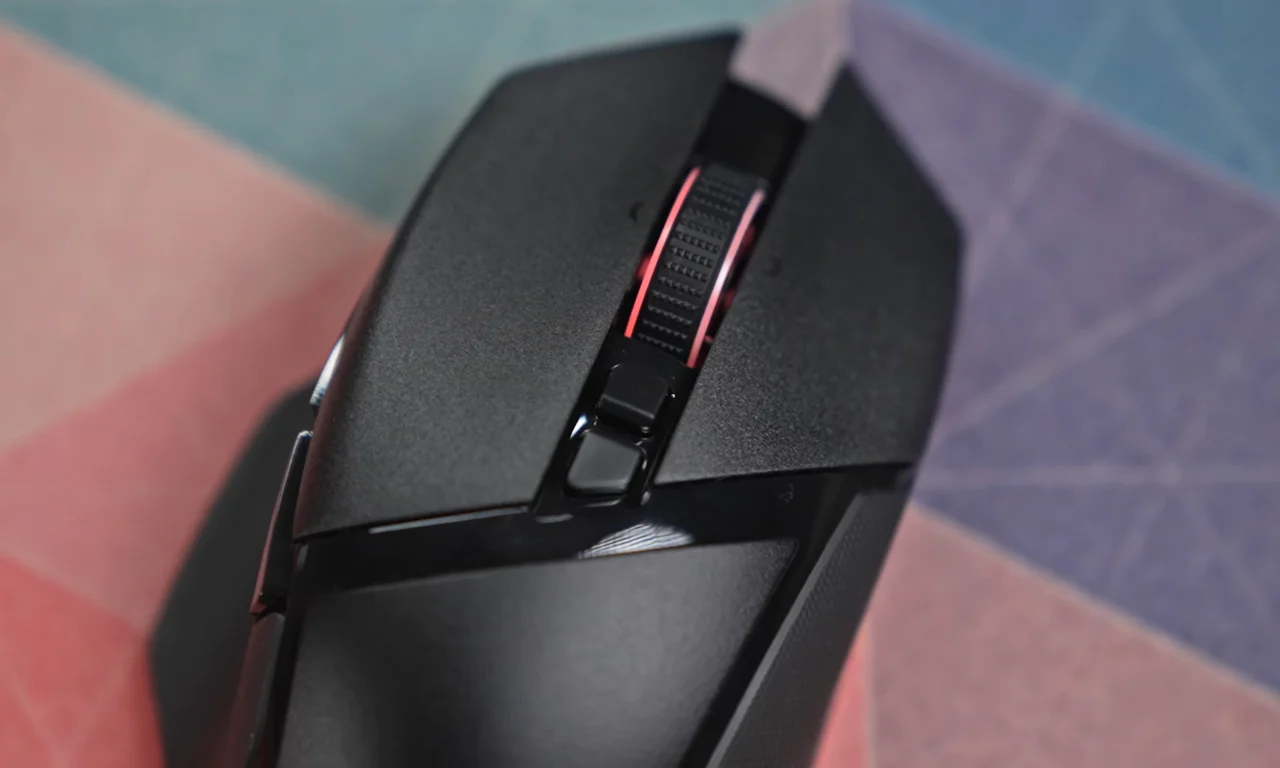 The scroll wheel on the Basilisk V3 Pro mouse is another great element of this mouse. It comes with a feature called the HyperScroll Tilt Wheel which lets you scroll rapidly, like you're zipping through pages. But if you find it too fast, no worries! A simple click on the wheel and it's back to the usual scroll feel. Furthermore, you can tilt the wheel left or right for side scrolling or even assign it another shortcut function. I tried it out in a few games, and it's simply perfect. However, if you get a bit too intense in your gaming sessions, you might unintentionally click the scroll wheel which completely disturbs your mood.
Weight and Features
You may think, 'Why does weight matter in a mouse?' Well, for serious gamers out there, it can make a big difference. The Razer Basilisk V3 Pro is a heavy model, weighing 112 grams. It's not one of those feather-light gaming mice, but don't let that put you off. It feels super solid and balanced when it's under your hands.
Moreover, we have got some nice features; you can customize everything from the DPI settings (which goes up to a maximum of 30,000, by the way) to the RGB lighting and more, all in the Razer Synapse app. So, unless you're a hardcore gamer who is looking for speed and needs the lightest mouse out there, give this one a shot. It might just surprise you with how much you like it.
Charging Options
Nobody likes that moment when you're deep into a game and— suddenly your mouse dies. With the Razer Basilisk V3 Pro, you get a solid 90 hours. And when it's time to juice it up, you've got options. You can go old school with the included USB-C cable or get all futuristic with wireless charging. Just swap out the puck on the bottom with the one from the Razer Mouse Dock Pro, and you're good to go. Honestly, the wireless charging is a great thing to have. No more messy cables on your table; just pop the mouse on the dock, and it will effortlessly charge.
Verdict
So, the big question: is the Razer Basilisk V3 Pro worth your hard-earned cash? Well, it's priced at $160, which isn't exactly pocket change. But it often goes on sale and you can find it at a discounted price somewhere at any time. And for what you're getting? It's a steal. This mouse is like the luxury car of gaming mice. Premium build, top-notch performance, and super customizable with cool colorful RGB lights,. Whether you're a gaming newbie or a seasoned pro, this mouse has something for everyone. If you're thinking of splurging on a high-end wireless gaming mouse, this is the one to go for.
Buy It Now: