For the first time in the series, Street Fighter 6 offers multiple control types, making the game more accessible and enjoyable for everyone. Whether you're a casual player or a seasoned veteran, there's a control type for you.
Street Fighter 6 introduces Dynamic Controls, designed for casual play. The single-button nature of this control system makes it easy for even complete beginners to pull off stunning attacks. But if you're looking for more control over your character, the Modern and Classic controls are your go-to options.
In World Tour mode, you can use these same types of controls with your personas. It isn't as easy to toggle among them as it is between other game modes. It's also important to note that you cannot shift controls until you've made a few strides in the solo play contest.
How to Change Controls in Street Fighter 6 World Tour Mode
At the jump of Street Fighter 6's World Tour mode, you're gonna get your hands on your avatar with this sick Modern Controls setup. But you won't have access to the controls to transfer them between Modern and Classic options until you have made some progress.
You're gonna run through a couple of tutorial quests to get the hang of the World Tour vibe and how the Modern Controls work. Then, you're teaming up with Bosch to throwdown with Luke. However, it will not be an easy fight for you as your character's not exactly power-leveled at this point, so you're probably gonna eat some pavement. But chill, even getting whooped pushes the storyline along, so it's all good.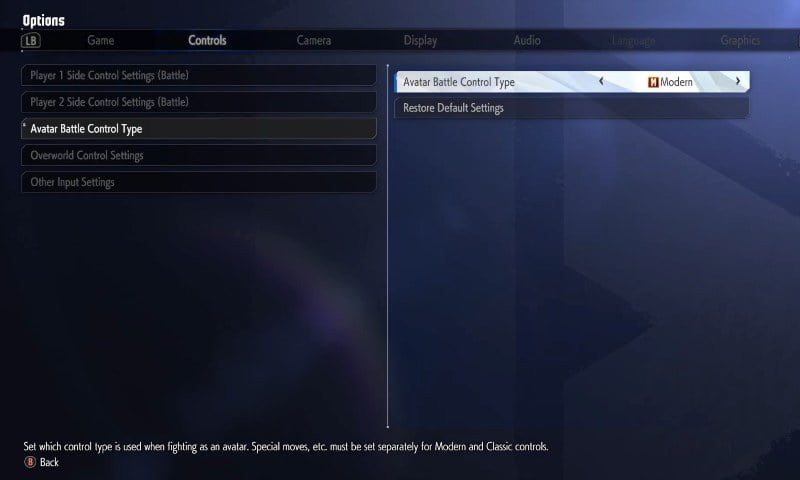 Once you've tossed hands with Luke, you're free to change or switch between Modern and Classic controls. To get that done, pop open the Multi Menu, hit up Options, then cruise over to the Controls tab and bang! Select the Avatar Battle Control type.