PUBG Mobile M16 Royal Pass (RP) Release Date, Rewards, and Leaks – PUBG Mobile, a battle royale shooter game, has attracted a massive player base worldwide, making it one of the most popular games. Moreover, the developers are regularly updating the game with new features and materials to enhance the overall gaming experience and keep attracting their fans.
It's not just a game in which you play the match and fight against the opponent players to become the last alive and get a "Winner Winner, Chicken Dinner!" What's impressive about this title is the wide variety of unique and exciting items and features it offers to the users. PUBG Mobile Royal Pass is one of those significant in-game elements that arrive every month with its amazing RP rewards, skins, and other stuff. For now, PUBG Mobile M15 Royal Pass has arrived on the horizon with its fantastic outfits, guns skins, parachute & smoke skins, specular airplane finish, and the most desired 50 RP level great mythic suit.
During this current PUBG RP season, we have been blessed with some fantastic new additional items added to our game inventory. But while having fun with the ongoing Royal Pass and collecting its unique rewards, the players always want to look ahead toward the next upcoming PUBG Mobile Royal Pass release date and rewards as they want to prepare themselves for the forthcoming RP and new season. Thankfully, you have come to the right place to learn all there is to know about the new PUBG Mobile (C3S8) M16 Royal Pass (RP) release date, rewards & leaks. So, let's get down to business.
PUBG Mobile M16 Royal Pass Release Date
After the old RP ends on a given day, we are aware that the latest PUBG Royal Pass starts right after that on a similar day. We can easily estimate the old RP's end date and the newer one's beginning time. To do that, launch your game and move into the RP menu of the game. You can see at the bottom that M15 (month 15) RP will conclude on October 19.
If all goes well, we can say that the PUBG Mobile M16 Royal Pass (RP) release date is October 20. That implies this will be the day when the brand-new PUBG M16 (month 16) cycle will arrive with its spectacular outfits, skins, and legendary mythic outfit.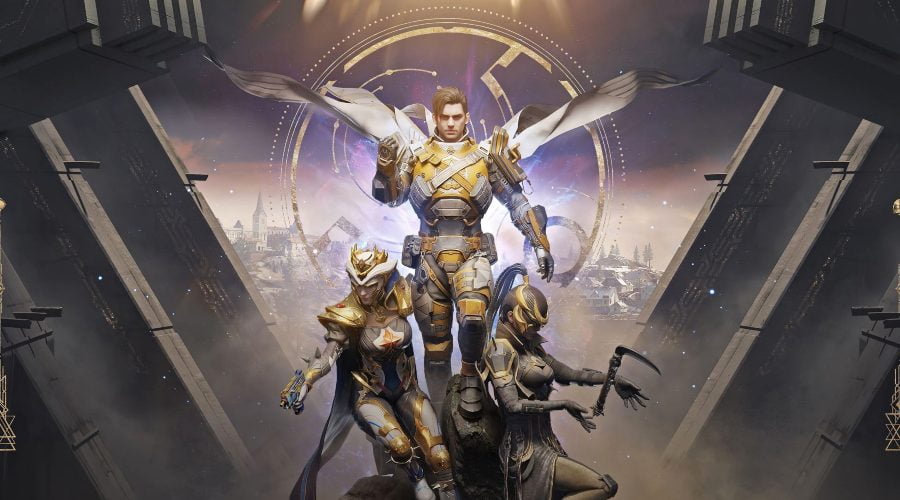 PUBG Mobile M16 Royal Pass Rewards & Leaks
Every month, players in PUBG Mobile can purchase a new Royal Pass, which includes exciting new content and incentives in keeping with the game's seasonal cycles. So it is no surprise why millions of players worldwide enjoy playing this game regularly. Simply put, if new content isn't consistently added, players will start getting bored of the same old elements and eventually stop caring about that game.
Like the creators of any successful online game, PUBG Mobile company also understands the need to regularly update the game with fresh material and unique features to keep fans engaged. That's why they introduce new rewards and items in the form of different crates and spins and also offer many events on regular basis. Out of all these, the thing which attracts all the players the most is the Royal Pass. Here, we will go through everything we know about the new PUBG Mobile (C3S8) M16 Royal Pass (RP) rewards and leaks. And if you are curious about it, too, then continue on.
PUBG M16 (Month 16) RP Rewards
From the information we have gathered, the next PUBG M16 Royale Pass will be themed around a Heroic Palace. Here's a sneak glimpse at some of the upcoming PUBG Mobile M16 potential RP rewards you will be able to collect by purchasing the RP Elite (for 360UC) or Elite Plus (for 960UC). But you can only get a limited number of free items if you don't buy Royal Pass.
DJ Dancer Set + Cover
Grain Revolution UMP45
Visage Smoke Grenade
Cupid Ornament
Unknown Destination Plane Finish
Masked Crusader Emote
Color Explosion AKM
Hip Hop Scarecrow Set + Cover
Cute Cactus QBZ
Wild Dance Emote
Dynamic Beat SLR
Masked Crusader Set + Cover
PUBG Mobile M16 (Royal Pass) RP Treasure Box
This new Royale Pass grants access to a Treasure Box, where players may invest their extra RP points to purchase unique goodies. The following items have been revealed that will come in the M16 RP Treasure Box:
Season 4 Roaring Grizzly Pan + Parachute
Season 8 Clownfish Suit
Season 11 Elite Force Set + Cover
Season 11 Leopard Suit Outfit
Season 11 Reckless Trooper Set
Season 11 Lost in the Night Parachute
Month 3 Deep Fried Set + Cover
Month 4 Mecha Bruiser Set + Cover
Wavebreaker Set
Reckless Mercinery Set
Supermarket Sale Parachute
Withering Death AWM
Drifter AUG A3
Frequently Asked Questions
What is a Royal pass in PUBG Mobile?
Royal Pass in PUBG Mobile is an excellent way of continuously obtaining fantastic new items, rewards, and skins. For now, PUBG developers release a new RP every month, which the players can purchase with the UC (Unknown Cash) and get access to many premium PUBG Mobile Royal Pass rewards. But if you go with the free option and don't buy new RP, you will only get limited rewards that are not so good in appeal.
What is the New Royal Pass in PUBG?
The Royale Pass is an excellent source for acquiring rare items in the game. The devs launch a new RP season with fresh material and exciting rewards month after month. This article provides all the information about the upcoming PUBG Mobile M16 Royal Pass release date, leaks, and rewards that the players will get.
How Much Does Royal Pass Cost in PUBG?
You can buy the standard Elite Pass for 360 UC, which will give you access to the premium rewards, and you can continue your journey from RP level 1. But if you buy Elite Pass Plus by spending 960 UC, you will be directly jumped to RP level 12 and receive all the free and premium rewards until that RP level. Further, you will also get some bonus rewards such as a free emote, avatar frame, and more.
Is Royale Pass Permanent?
Yes, all Royal Pass rewards, whether free or premium, will be added to your inventory permanently once you have collected them. You will be able to use these items anytime you want after that.
Is it Worth Buying Royal Pass?
It may be a tricky question, but it all hinges on how much time and effort you put into it. If you play the game for hours daily, you should definitely not miss this excellent opportunity to collect some fantastic rewards to make your inventory heavy. But, if you play the game only for a time pass, such as for a short time or even not every day, then you don't need to waste your money to purchase the Royal Pass. The reason is that you are required to play daily for some hours to complete the RP missions and increase the RP level to collect the rewards.