PUBG Mobile M15 Royal Pass (RP) Rewards, Release Date, and Leaks – The battle royale video game PUBG Mobile has amassed a huge amount of gamers all over the world and it now has one of the biggest fanbases in the gaming community. To give players a better overall experience, Krafton and Tencent Games are constantly adding new content to the game in the form of new updates and Royal Pass. Currently, we are having PUBG Mobile M14 Royal Pass in the game. It has offered a lot of amazing RP rewards to the players including outfits, guns/backpack/parachute skins, and a few decent emotes.
No doubt, we have received some fantastic items in this ongoing PUBG season to add to our inventory. But, there are only a few days left when PUBG C3S7 M14 RP will conclude and we will then enter into the new season with a new Royal Pass. Every time when a new season or Royal Pass time gets closer and closer, the players become very excited to find out what the next PUBG Mobile RP will bring, as they may then prepare for the arrival of the upcoming Royal Pass and be ready to stock up on the corresponding rewards. Finally, we are here with the exact information which all PUBG players are looking for about the PUBG Mobile (C3S8) M15 Royal Pass (RP) release date, rewards, and leaks. So, let's dive into the details.
PUBG Mobile M15 Royal Pass Release Date
You can see that a lot of rumors spread over the web regarding the PUBG M15 Royal Pass release date. We know that the new RP begins right after the previous one concludes on the same day. It is not difficult to get to know about the launch date of the upcoming Royal Pass. If we go into the RP section of the game, we can clearly see that the present PUBG Mobile M14 RP will end on September 19. It means on September 20, we will have our new PUBG Mobile M15 with its amazing rewards and skins. Moreover, the latest PUBG Mobile 2.2 update is expected to arrive on September 13.
Now, let's move into the C3S8 M15 RP rewards section!
PUBG Mobile M15 Royal Pass Rewards Leaks
Since we have seen the seasonal cycles in the game, the PUBG developers offered a new Royal Pass after every single month which comes with great features and rewards. That's the reason why this game has a huge number of active players all across the globe. Because the players get bored of the game if they do not receive new things regularly. New valuable additions in any online game keep the interest of the fans and PUBG Mobile developers also follow the same approach by bringing different rewards and features to this popular battle-royale game on regular basis. Today, we are here to cover all the details about the new PUBG Mobile (C3S8) M15 Royal Pass rewards & leaks. So, keep reading if you also want to know about it.
Don't go anywhere else to learn about the PUBG M15 RP rewards coming in the new season as we have got everything you need to know right here. A number of users who were involved with the game's development as BETA testers leaked information about upcoming update and features. Along with that, most of the leaks have also come regarding the month 15 (M15) Royal Pass which is given below.
PUBG M15 (Month 15) RP Rewards
According to the leaks, the next C3S8 M15 Royale Pass will have a Razzle Dazzle theme. Here's a peek at some of the possible rewards that will be available in the latest PUBG Mobile Month 15 RP:
Groovy Pack Set – (RP-1)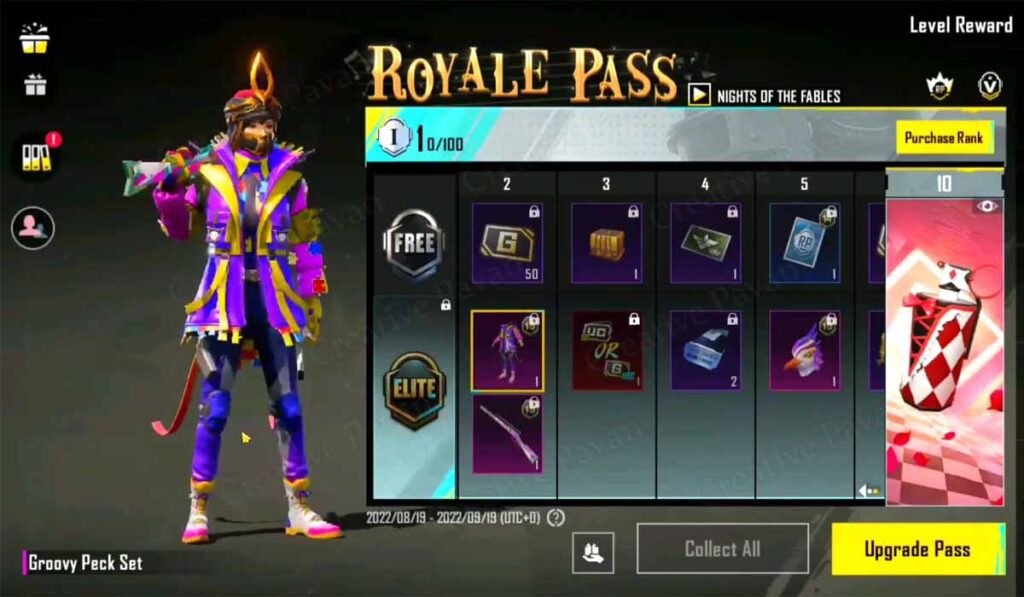 Music Star Win 94 – (RP-1)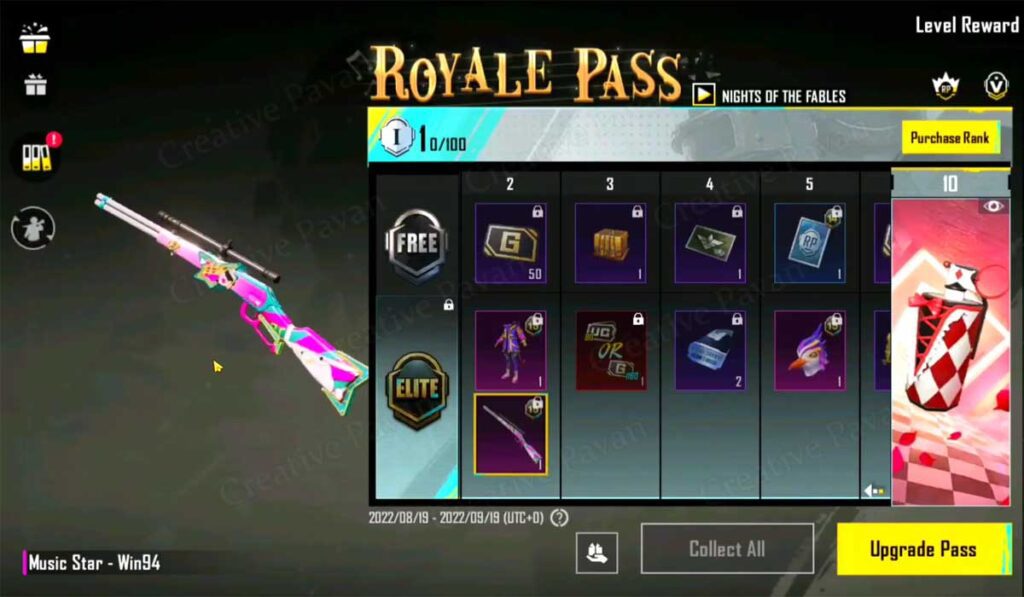 Magical Night Helmet – ( RP-10)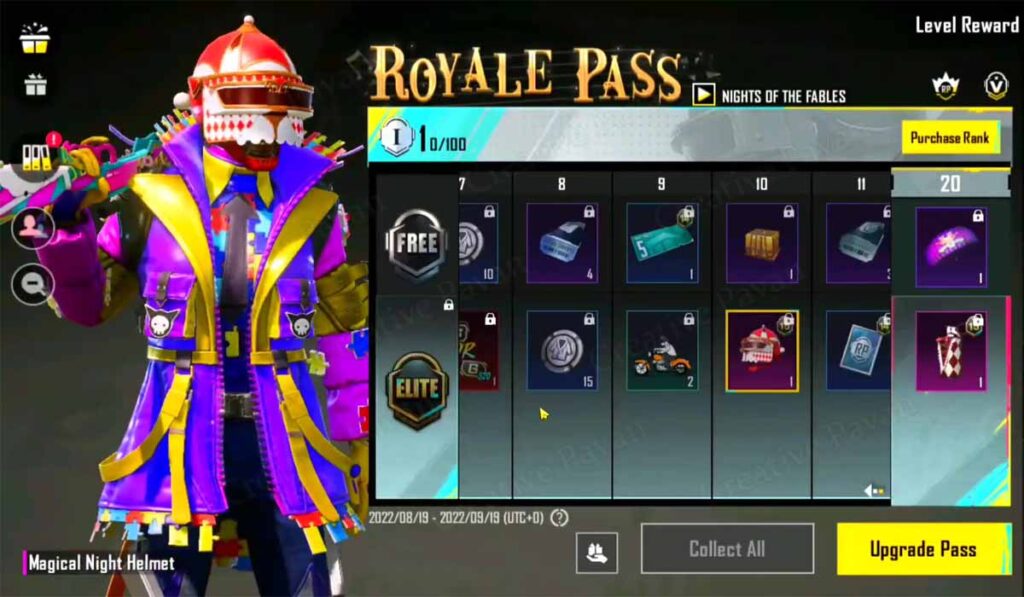 Magical Night Ornament – (RP-15)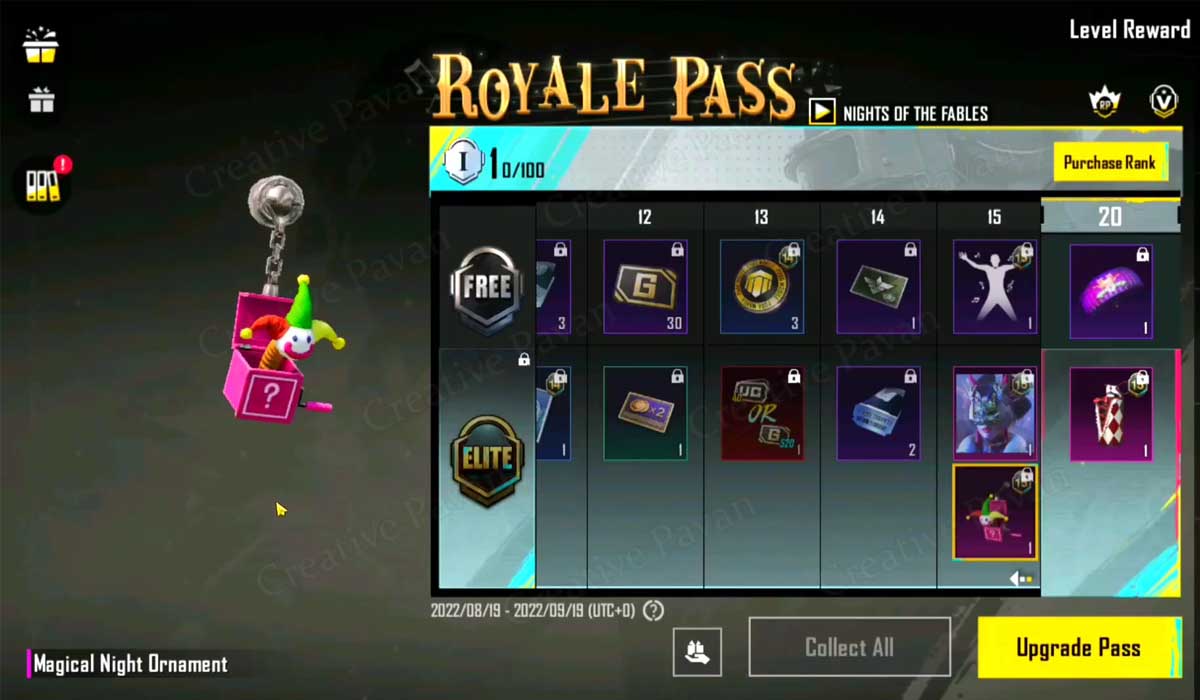 Wild Dance Emote – (RP-15)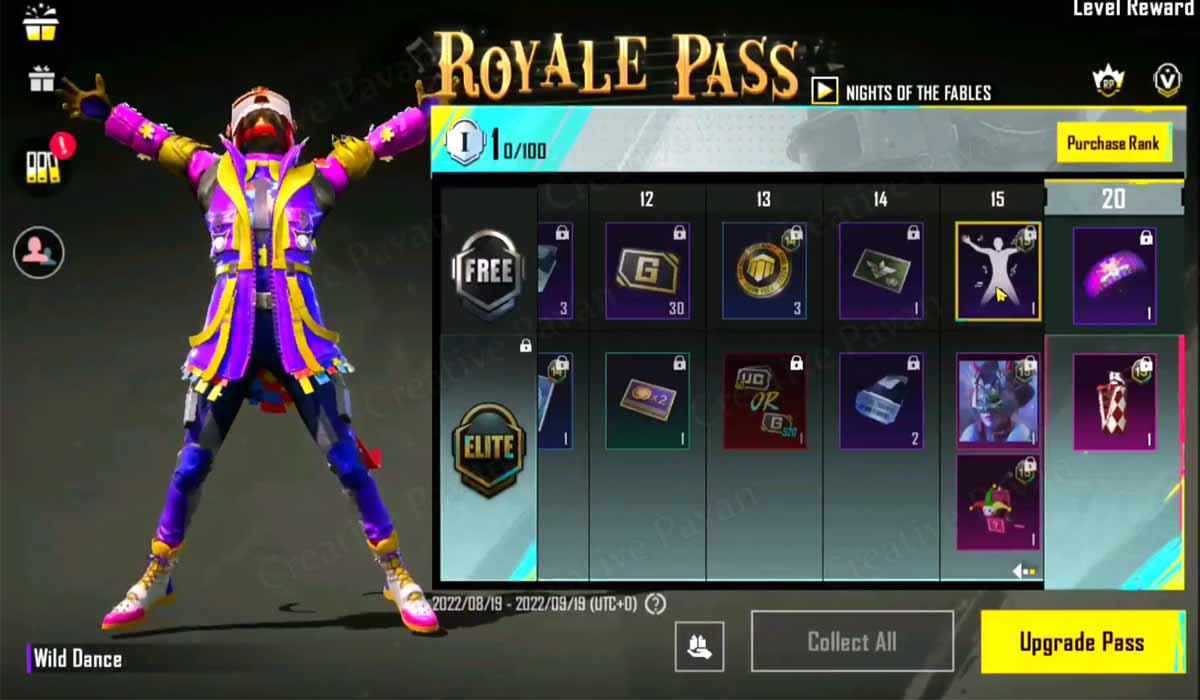 RP Avatar M15 – (RP-15)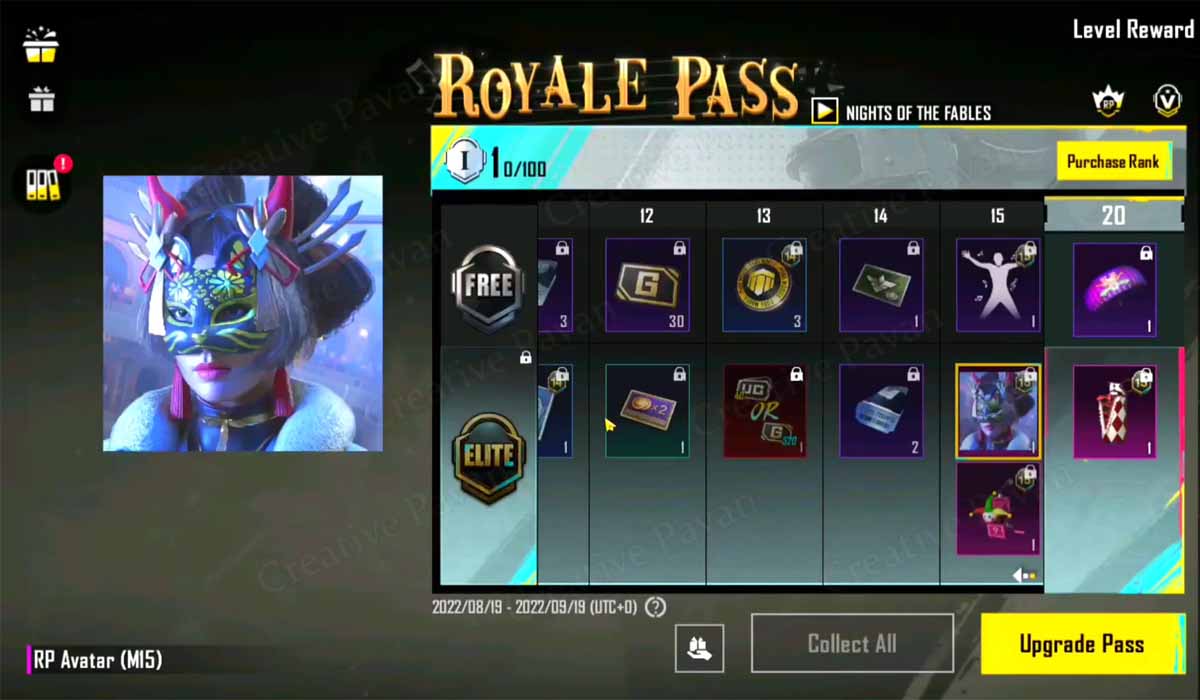 Magical Night Smoke Grenade – (RP-20)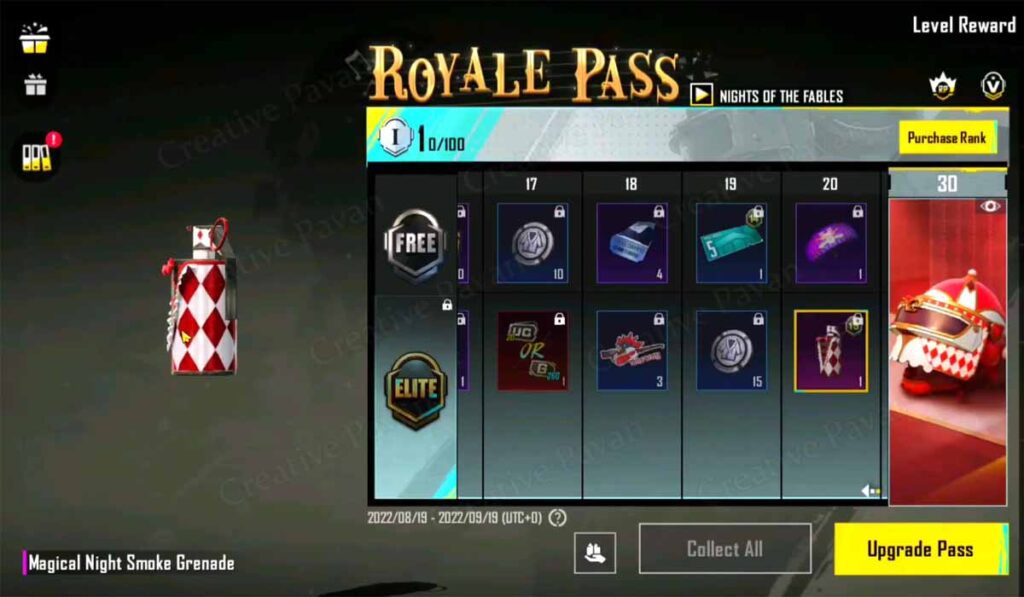 Magical Night Parachute – (RP-20)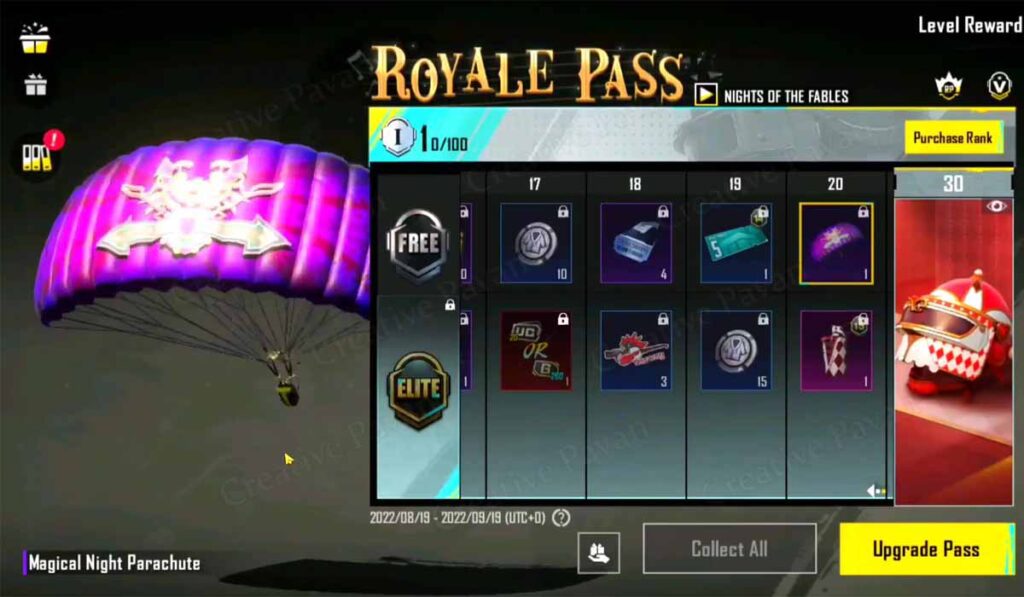 Martial Master Set – (RP-25)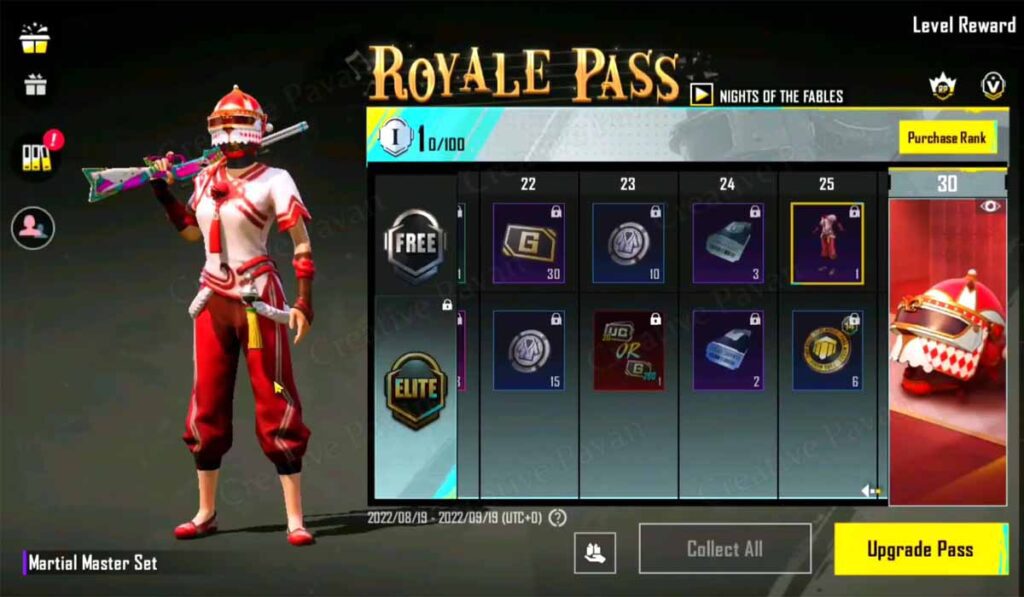 Cute Clown Finish Plane (RP-30)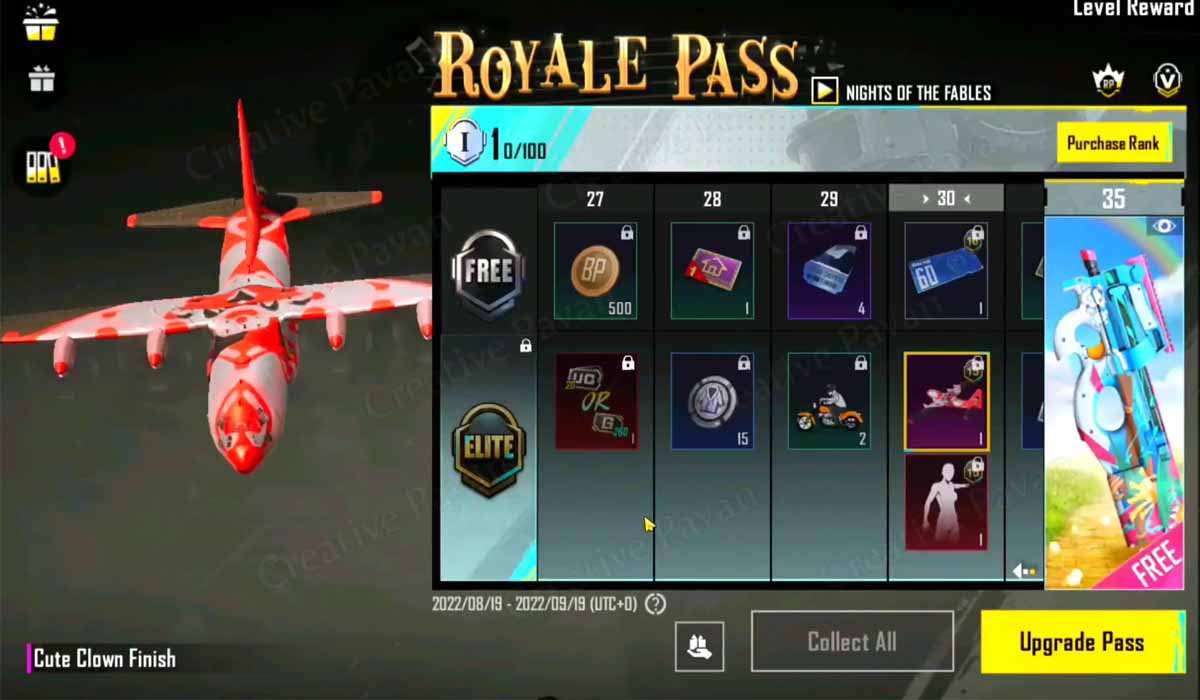 Midas Fortune Mythic Emote – (RP-30)
Fairytale Scarecrow P90 – (RP-35)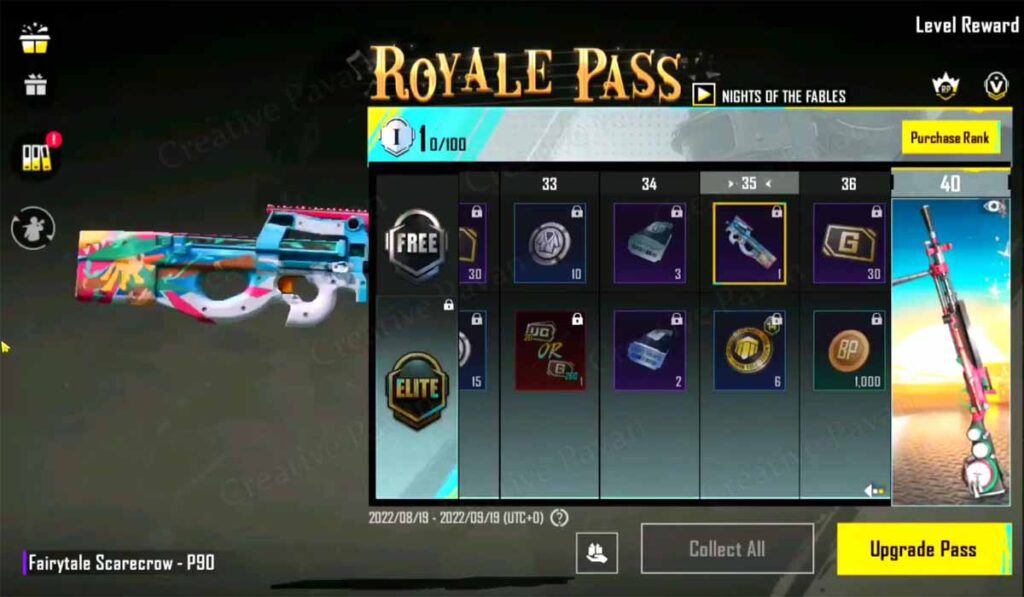 Drum Sensation DP 28 – (RP-40)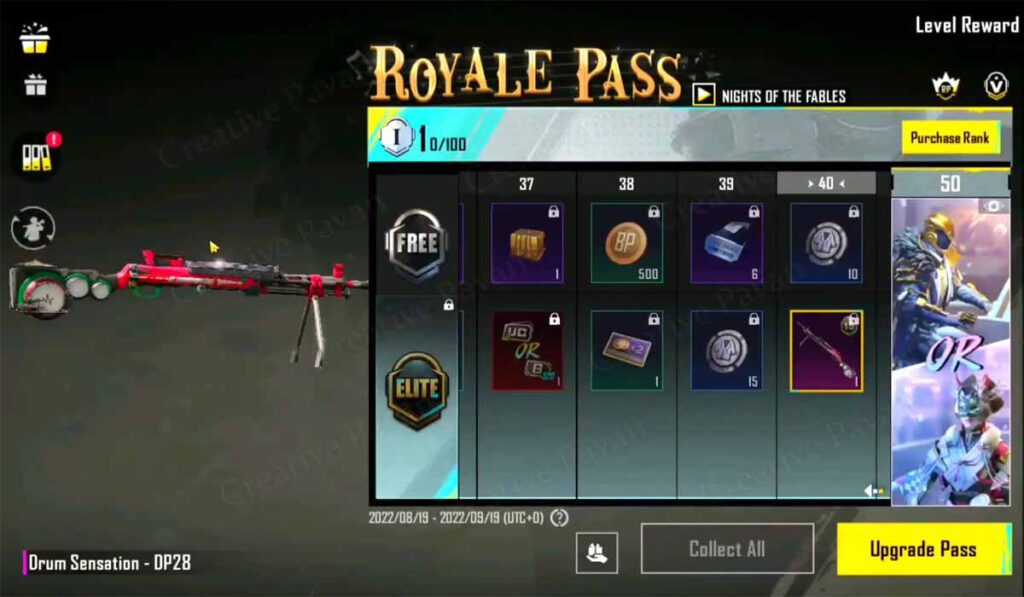 Midas Fortune Set – (RP-50)
Midas Fortune Cover – (RP-50)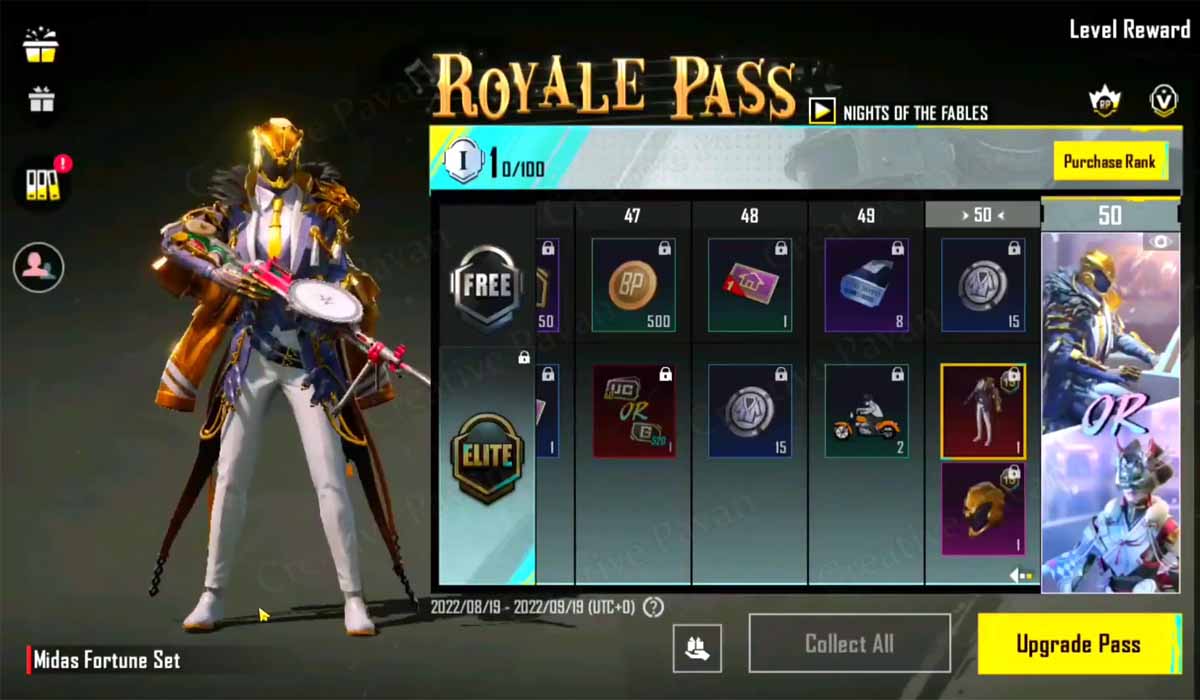 Clairvoyant Fox Cover – (RP-50)
Clairvoyant Fox Set – (RP-50)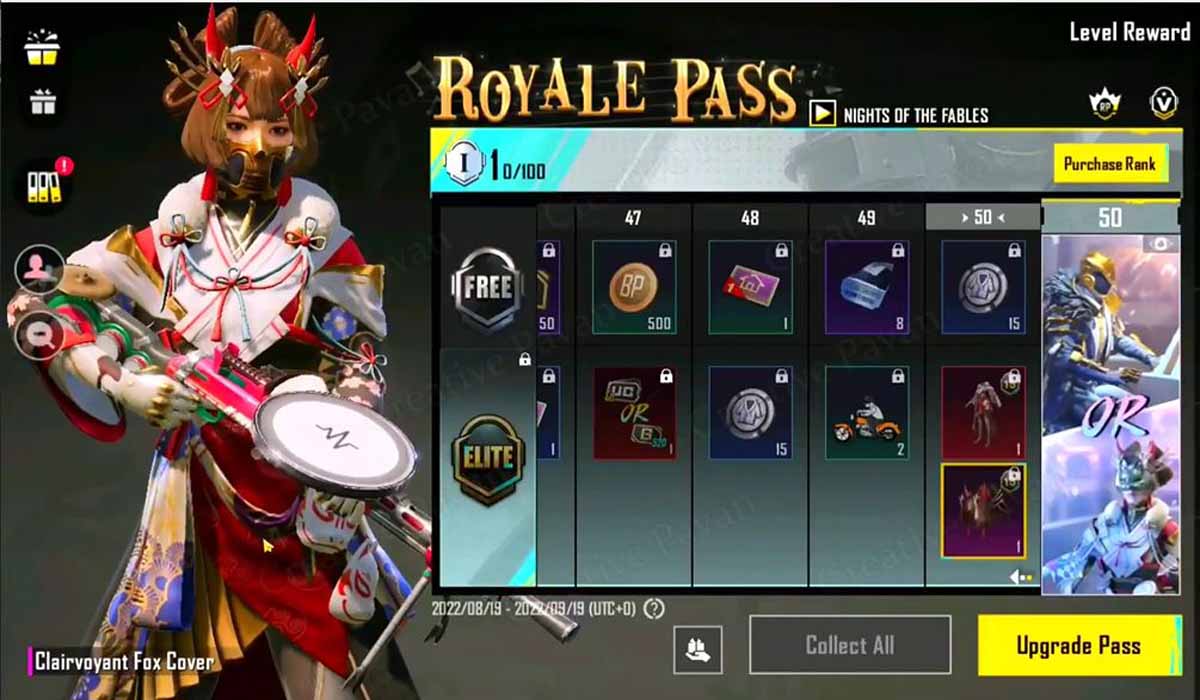 M15 Royal Pass Treasure Box
Groovy Teen Outfit
Season 8 – Night Dancer Set & Mask
Season 18 – Heavenly Cadence Smoke Grenade
Month 1 – Night Stalker Set & Parachute
Month 2 – Marine Marauder Set
Month 2 – Wavebreaker Set
Electronica Hearts Mask, Parachute & Cover
Shell Throne Sidecar Motorcycle
Alien Technology QBZ & QBU
Heavenly Cadence Set & Goggles
Stomping Beat Set & Goggles
Night Dancer – SLR
Pink and Blue Harmony Buggy & VSS
Marine Marauder Uzi
Marine Stalker Parachute
Schoolgirl in Pink Outfit
So, that's all from our side in this article about the PUBG Mobile M15 Royal Pass (RP) rewards, release date, and leaks which we have gathered from different sources after doing some research. Hopefully, you enjoyed this post and have got the right information for which you are here.
More interesting: