Even though Amazon Prime Day 2022 will end soon, even if your old keyboard seems in good condition, it is a great chance to get a new one from the top brands on this Prime Day. Currently, on Amazon, you can pick up one of the best mechanical RGB keyboards for a low discounted rate. For your help, we have listed some of the best Prime Day 2022 gaming keyboard deals below.
You can find the most fantastic keyboard bargains from popular manufacturers, including Razer and Logitech. For a limited time, you can get some of your favorite gaming keyboards at deeply discounted prices. You should also have a look at our picks for the best Prime Day 2022 gaming headsets deals to grab right now.
Logitech G213 Prodigy Gaming Keyboard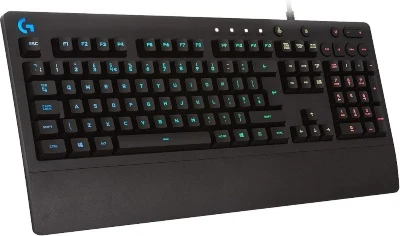 There is no one-size-fits-all keyboard when it comes to gaming. Gaming performance, backlighting, and convenience all come together in the G213 keyboard, so you get the best experience you can ever have on a traditional one. Its performance tweaked keys offer excellent haptic feedback. Compared to standard keyboards, the G213 Prodigy's buttons are up to four times quicker. In the presence of the anti-ghosting gaming matrix, you will have complete control even after pressing numerous keys simultaneously. It's an excellent keyboard for anyone searching for a low-cost option with many features. During Amazon Prime Day, you'll be able to get this keyboard for $32 off.
Logitech G915 TKL Tenkeyless Lightspeed Wireless Keyboard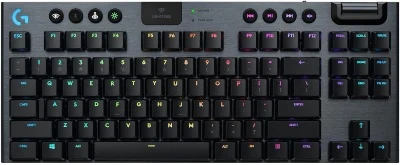 This Logitech G915 TKL RGB keyboard comes with an appealing look. Moreover, the features include LIGHTSPEED pro wireless, LIGHTSYNC RGB, and low-profile GL controls, which offers the best overall gaming performance. Furthermore, pressing the keys is a more pleasurable experience. Moreover, I find the polished metal body and small compact style more visually pleasing.
The darker text on the keys is something that disappoints. You may not be able to see the keys and type in low-light areas. The lighting, even at its 100 percent, is not too much bright for comfortable use. But overall, a decent keyboard to buy with solid feedback, and now is the best chance to have this 38% off on Amazon Prime Day 2022.
Razer Ornata Chroma Gaming Keyboard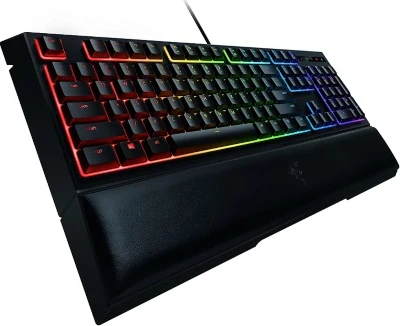 Compared to the Macbook keyboard, the Razer Ornata Chroma's 'click' is more assertive. Overall, it's an excellent choice for fast and accurate typists who use a lot of force. My only complaint is that it isn't as quiet as classic mechanical switches, but I still appreciate the feel of the clicks when typing.
There is a friendly clicky vibe when typing on it. The keys create noise, but it is not irritating or too loud. There is a pleasant, appealing click as you press the keys on the keyboard.
Razer BlackWidow V3 Mechanical Gaming Keyboard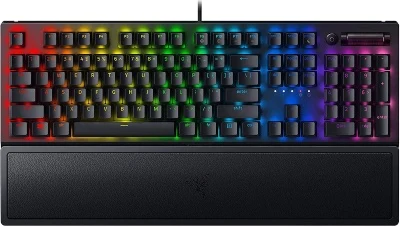 With its current $98 price, the BlackWidow V3 is a considerably more appealing option than its counterparts. Razer Green switches provide haptic, tactile feedback, and the double ABS keycaps round out the keyboard's features.
Typing on this compact keyboard is a pleasure. It's also been enjoyable to play games using this Razor product. It's hard to deny the aesthetic appeal of RGB lighting. The keyboard is built to last with a metal top. I enjoy the brightness of the keycaps, which are clearly visible. There are a few potential drawbacks to consider. When bottom out, the Green switches can have a heavy noise. It also lacks onboard memory. It's an excellent mechanical keyboard in general.
---
All products discussed on Gamesrecon are manually picked by our team. We may earn a commission if you buy anything from the links.