The latest Tekken 8 announcement trailer is revealed at Sony's State of Play September 2022, showcasing a number of its heroes engaged in a bitter fight in the pouring rain. Only the PS5 release was confirmed from the PlayStation showcase but after that, the title is also revealed to launch for PC and Xbox Series X/S.
Jin transformed on the spot into his Devil incarnation and landed a devastating blow afterward. Twisters rip through the ocean below as severe thunderstorms rage on the fighters' background.
As confirmed by Tekken director and producer Katsuhiro Harada in a PlayStation blog post, everything shown in the teaser, including characters, backgrounds, cutscenes, and effects can be found in the final game and the clip is captured in real-time on PS5. Though this is a cutscene from the game's story mode, the post claims that the gameplay depicted is representative of in-battle experiences.
"Although this was captured from the story mode, it is not a pre-rendered movie made for the trailer but rather real-time rendered footage." Harada says, "running at 60 frames per second, similar to how you would experience the game in versus battle modes."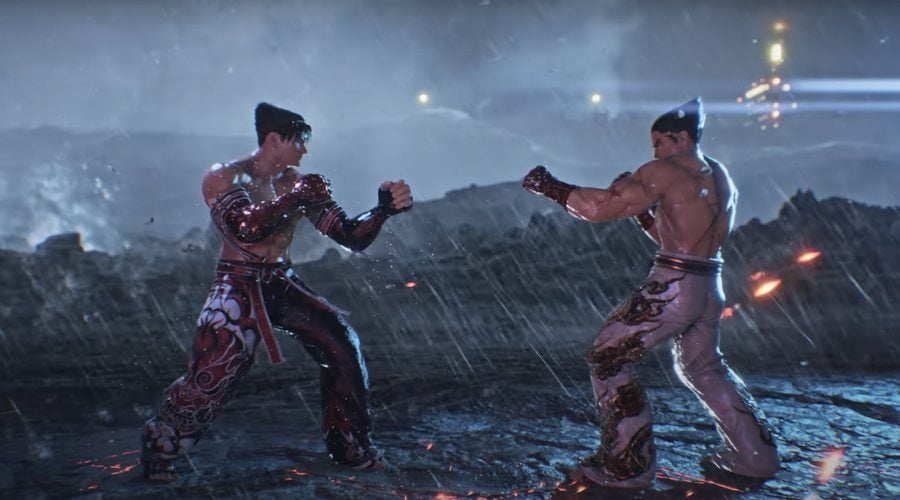 In the previous month during EVO, hints were dropped about a fresh Tekken project. However, this is the first time they have been confirmed. Since Tekken 7 was released in 2017, this is going to be the first latest mainstream title in the Tekken lineup after a wait of many years.
Although, the developers have not confirmed any release date for now. But what is true is it will arrive on PC, PS5, and Xbox Series X/S somewhere in the future.
For more, visit our news center for the latest updates and information.