Communication plays a crucial role not just in businesses and social media but while playing online multiplayer games as well. It not only takes the fun to the next level but also helps in ensuring the team's success by timely conveying the required message in.
There are just a few useful solutions to resolve this problem. Keep on reading this article to learn how to fix game chat on PS4.
Why is PS4 Game Chat Not Working?
Every problem has multiple causes and the game chat issue is not an exception. There are several reasons why game chat for PS4 stops working. A disabled microphone might be one of the most common reasons.
For this confirmation, go ahead to Settings and click the Devices option. Now, choose Audio Devices and ensure that the microphone option is turned on. Another reason is that the chat function is disabled for a specific game.
Ensure the Microphone is Unmuted
The first and easiest solution to fix the issue of game chat on PS4 is to check the microphone. Make sure it is not muted. To check this, click the PS button on the controller. Access the Settings option and then click Sound and Screen.
Next, choose the Audio Output Settings option. Go under the Microphone section and find out if the Microphone is checked or unchecked i.e. muted or unmuted.
Delete Unnecessary Files
Isn't your voice chat working on Fortnite? Check if the microphone is connected properly to the PS4 console. Disable background apps acting as an obstacle with game chat such as social media apps, or voice recognition software.
Try adjusting audio settings such as increasing the volume. If you see any message related to storage, you should not underestimate how it affects the overall performance of the console.
Similar to laptops that have other volumes in containers and other types of storage, PS4 also accumulates data users should remove on a regular basis. Don't consider it similar to voice volume and clear the volume to free up space.
Fix Fortnite Game Chat on PS4
If you're an avid player, you might know about the popular game 'Fortnite' played on PS4. Gamers reported that they access other players' voices and text even when their locations are different. This happens when they are in the game chat.
To fix this issue, disable voice chat on a console. Access Settings and then System. Click Voice & Audio, select Voice Chat, and disable "Allow voice chat while in-game'" Restart your console and re-enable voice chat.
Enable Game Chat on PS4
As stated above, the game chat may not work properly or stops working if it is disabled on PS4. Hence, it is significant to enable this feature. First, create a party by accessing the Party app.
Choose the 'Create a Party' option and select the specific game that you want to interact in. Tap the Options button on the controller. At last, select 'Join Party Chat'. It will now create your party. Also, ensure that the latest firmware is installed on your PS4.
PS4 Can't Hear Game Chat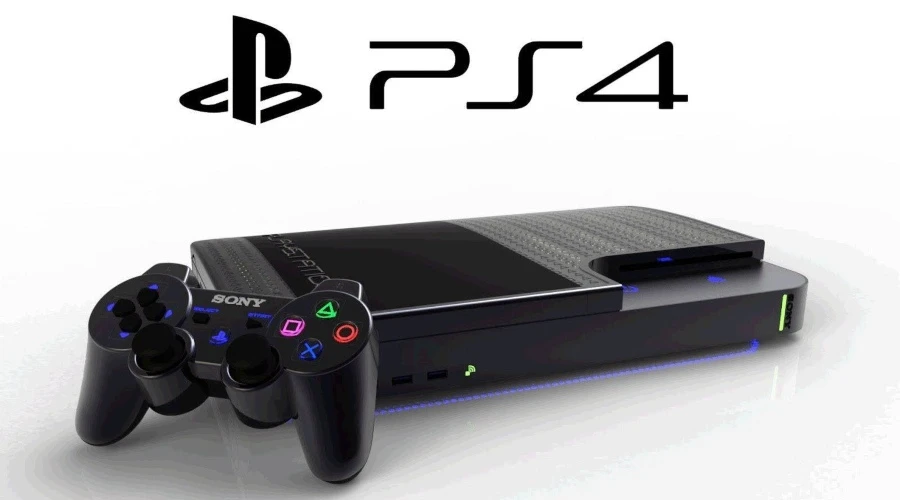 You can't hear your friend's in-game chat on PS4 but they can. It could be due to the poor working of your microphone. Might be your friends are using audio output settings differently from yours. Check it by navigating to Settings, Then, click Sound, and tap on Screen.
In the Audio Output Settings, check the same setting is applied on your headphones or both PS4. Another possibility is your headsets are not plugged properly or something is wrong with audio devices or settings.
Why Can't My Friends Hear Me on PS4?
Well, there could be multiple possibilities for this problem. It could be that your friends are using different headphones than you are using. Another reason would be bad audio quality which can be affected by several factors.
There could also be an issue with your microphone. If none of them is a culprit, check your PS4's audio settings. There is a possibility that your PS4 has some issues.
Poor working of PS4 can affect the conversation with the partner. You can fix this issue easily and quickly using different methods. Check your headset and mic boom functionality. If these are working properly, consider updating your sound card driver manually or automatically.
If it does not work, check your PS4 settings and ensure that these are configured accurately. Or, try checking the audio settings.
Conclusion
Effective communication matters a lot while playing online multiplayer games. This is because any delay in passing the useful message could possibly let you to lose the game. So, ensure that your voice clearly and quickly reaches the team members.
You can make this possible if the game chat on PS4 is working properly during online interactions with your friends. Fixing chat for PS4 not working can bring your game chat system back on the right track.