With its November release date drawing near, God of War: Ragnarok is likely the most-awaited for many gamers. Sony recognized this, and it used its PlayStation State of Play 2022 event to generate even more excitement for the game by unveiling a brand-new gameplay trailer.
There are longer looks at the game's fighting mechanics and jaw-droppingly beautiful surroundings interspersed with dramatic cutscenes, like pretty much all of us (even Kratos) questioning his judgment.
The God of War: Ragnarok release is looming on the horizon in just a few months, and a brand new teaser has just dropped, packed with gameplay, plot insights, and even a brief skirmish featuring Thor. Take a look at this brand new God of War: Ragnarok gameplay trailer, which just stepped off at Sony's State of Play event on September 13.
The teaser gives us a better glimpse at Kratos and Atreus' friendship, in addition to a few of the enemies they will fight, such as a big jellyfish and the possible role that the Norse god Tyr plays in the whole situation.
From the looks of the clip, the central themes include Atreus hiding something from his father, and the latter obeying his son's lead without fully grasping the consequences of doing so or accepting fate's final outcome. Kratos is also seen engaging his enemies in a number of novel settings, from a verdant forest to what appears to be space.
That trailer also coincides with the introduction of a God of War: Ragnarok-themed DualSense controller. There are two shrieking wolves on the touchpad of this special edition controller, which is blue and white in color.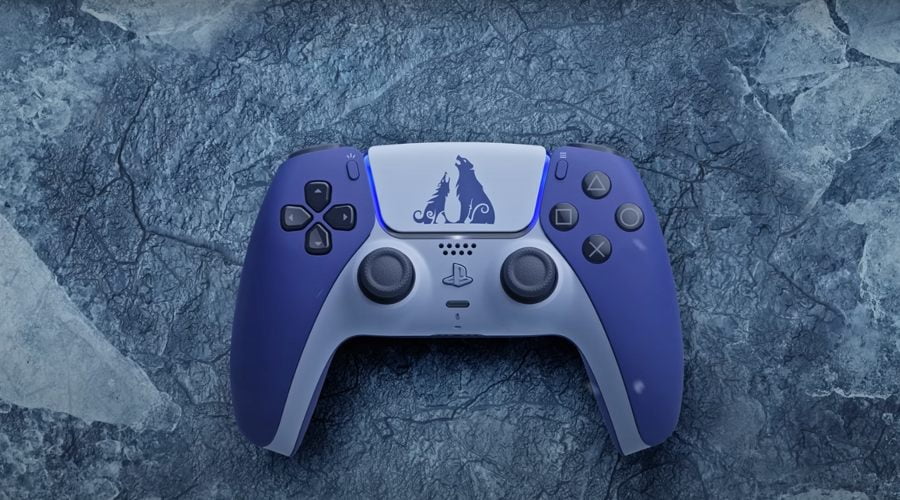 The most dedicated God of War fans will almost certainly want to preorder it right away. Sony has announced that the preorders for this will start on September 27.
For more, visit our news center for the latest updates and information.