Gaming and gambling have become close lately. Two worlds blurred the dividing lines after introducing mini-games and money-making quests into video games. Searching for ways to combine business with pleasure, protagonists often decide to gamble. Professional AussieBestCasinos experts, who research the gambling industry and online casinos, describe the five leading video games where Lady Luck is equally influential as reflexes or intelligence. Various plots, themes, and twists revolve around cards, poker, and other casino games. Let's discover them.
The Witcher 3: Wild Hunt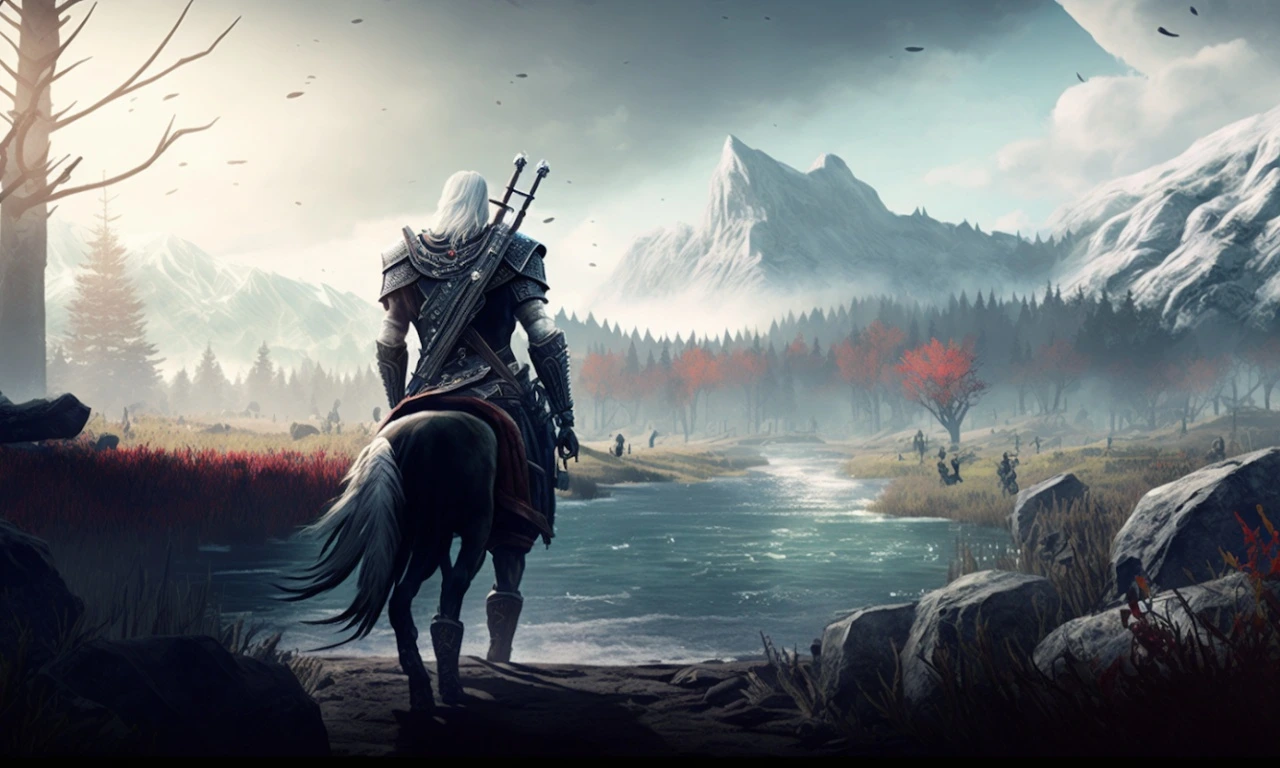 The gray-haired "explorer and exterminator" of supernatural phenomena is doing more than hacking and slashing monsters. Geralt's side missions divert the Witcher from his main course only to build his fragile bankroll. While Yennefer finally shows some love, spreading the plot in different directions, Geralt has more time to play Gwent.
By reading the book series and playing video games, one could hardly say the hunter wizard story relates to gambling. But it would be completely wrong. The Witcher 3: Wild Hunts blends game-of-chance elements introducing a mini-card game. After being the initial in-game optional feature, Gwent emerged as a fully-featured card-trading game – to the joy of the fans' army.
Stand-alone Gwent is a lavish, visually spectacular card-based game based on multiplayer rather than playing against AI opponents. The game is simple and, at the same time, complex because of zillions of combinations and strategies. If, for example, you play the strongest cards in the first round and win, you won't "survive" the subsequent rounds. Just like in poker in the best Australian casino, Gwent's important element is bluffing. Knowing when to fold and recognizing when your opponent is doing the same to you is essential.
Red Dead Redemption 2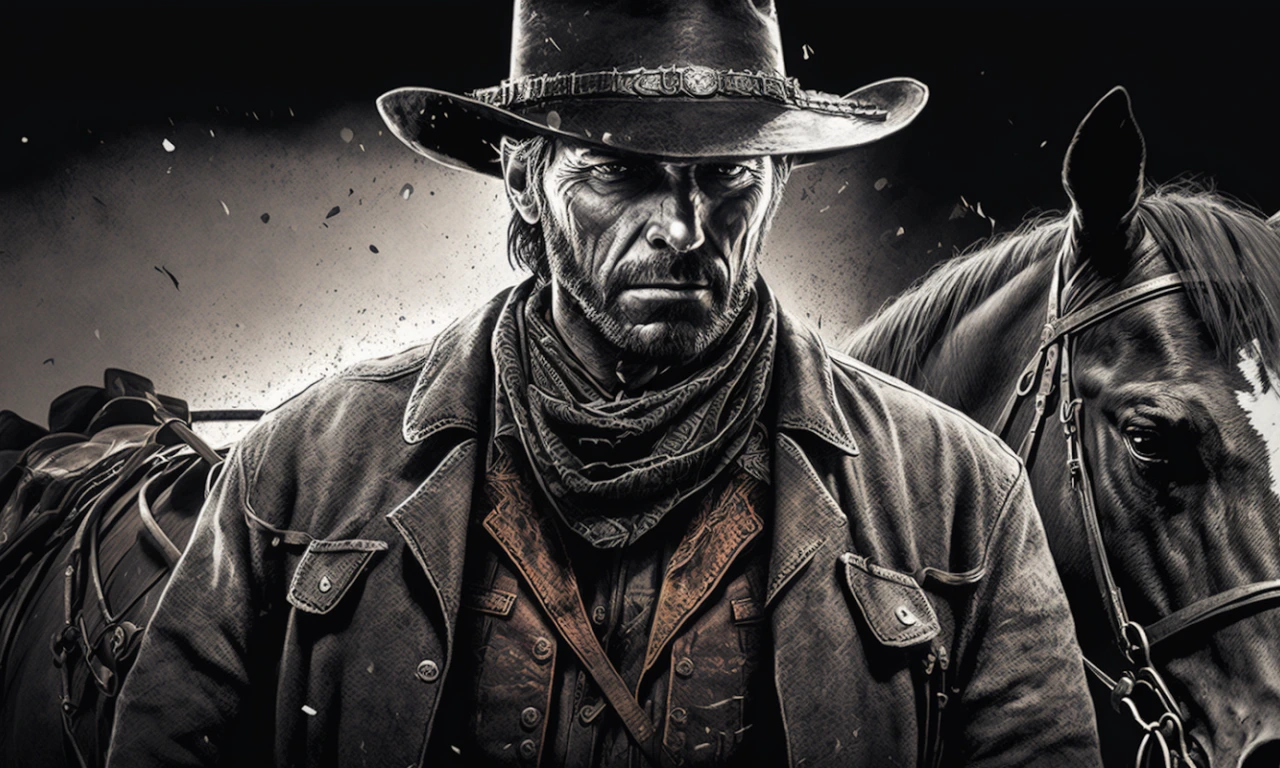 The tale follows John Marston, a reformed outlaw whose wife and child are taken by the federal government. He's coerced into a mission to track down and apprehend his former gang members. This story unfolds in the early 1900s when the Wild West is witnessing its final chapter.
What would the Wild West look like if not for saloons? Step into the lively casino saloon and engage a blackjack game, matching wits with some famous gamblers.
You might even consider bending the Texas Hold'em style game rules a bit, but be cautious not to get caught. Cheating could escalate into a risky confrontation with unpredictable well-being outcomes.
Fallout: New Vegas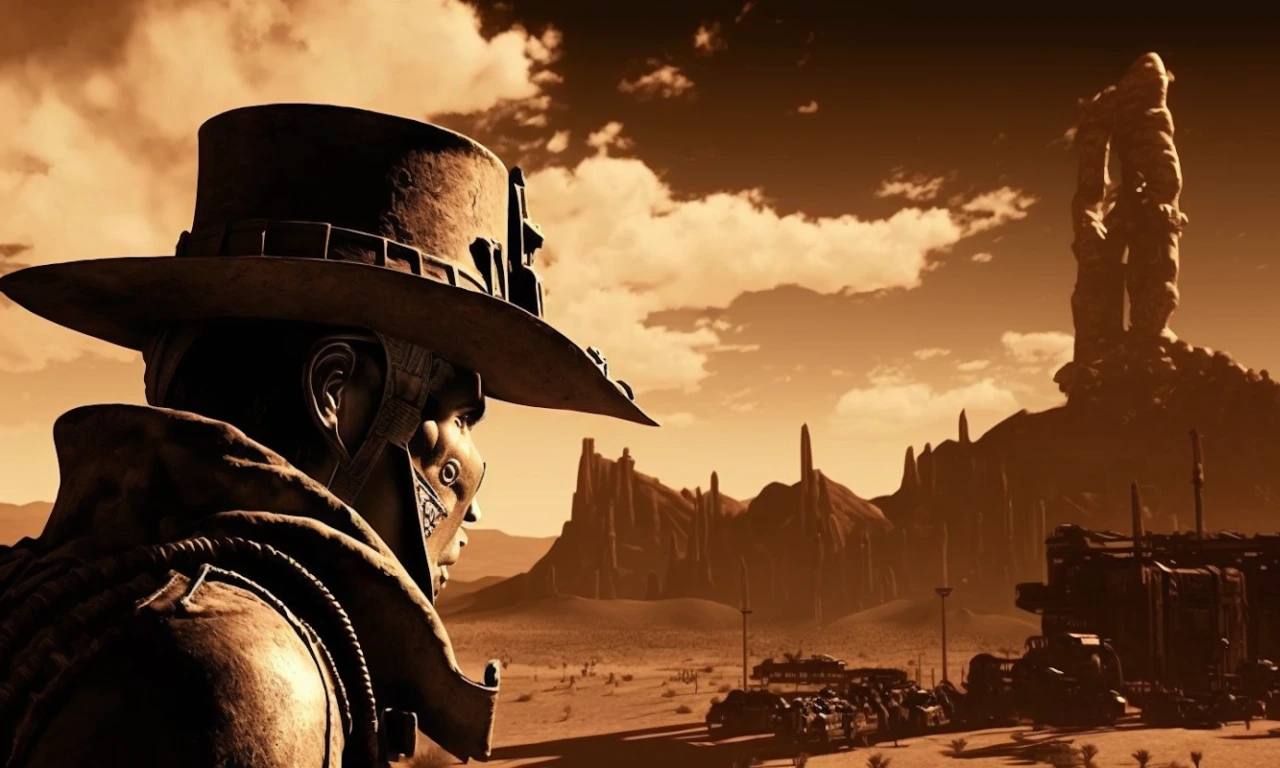 Fallout immerses players in a post-nuclear war setting. The year is 2077, and China's assault devastated the United States. You find yourself one of the "fortunate" survivors who sought refuge in the heavily fortified Vaults. The aftermath of the war brought radiation, mutants, desolation, and society's complete breakdown.
Still, as the game's name suggests, players roam around Sin City, skimming to survive. No matter the apocalypse, money is always a needful thing. So, a couple of casinos survived and still work. Of course, there's no trace of honesty or fairness here. Luckily, our protagonist lacks moral qualities, too. Here, in New Vegas, instead of shifting a recreational player into a big winner, The Courier looks for a ban from every casino.
In a simulated gambling environment, visit Sierra Madre Casino & Resort or Vikki and Vance Casino Atomic Wrangler Casino. Complete mini-quests and progress the reward system. The Tops High Roller Suite dominates the prize pool, offering a complimentary voucher or a Bon Vivant suite. Therefore, the unique games and gambling system differentiate Fallout: New Vegas from the rest of the crew.
The Four Kings Casino and Slots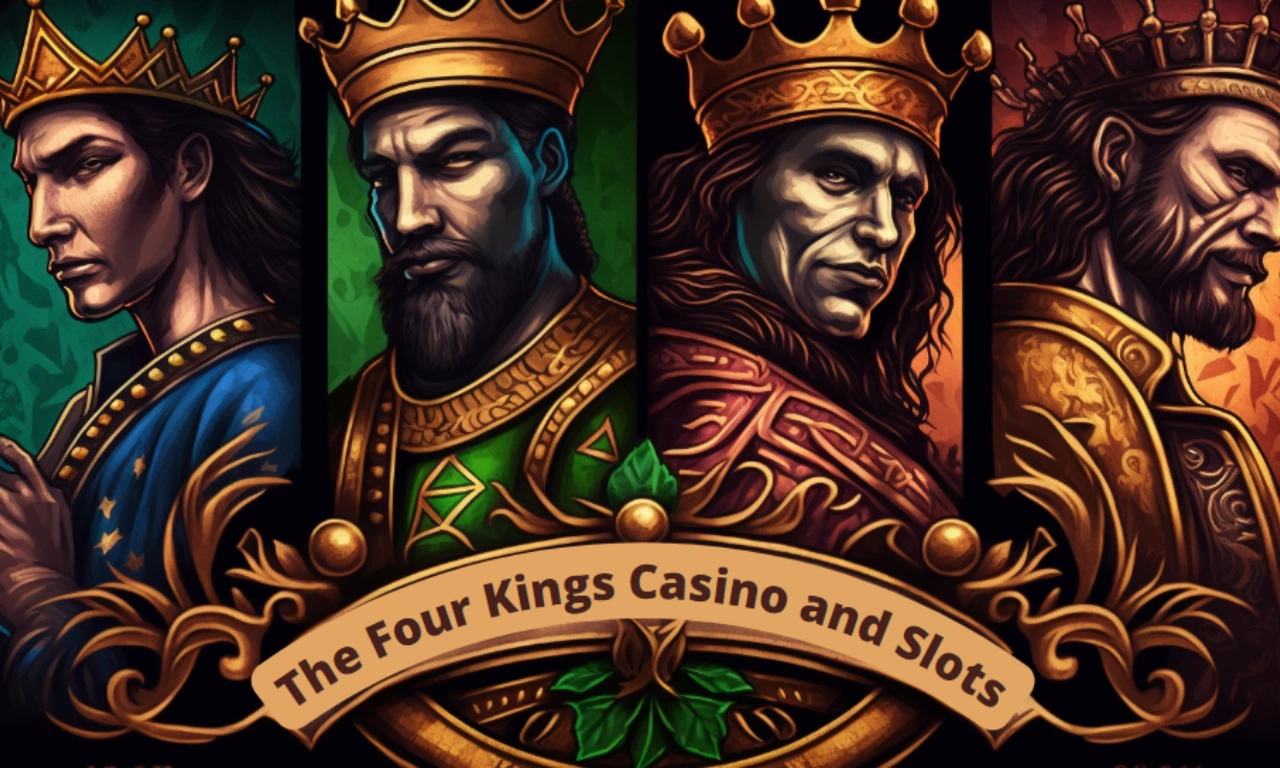 Unveiled in 2015 as a free-to-play game, the Four Kings Casino slot game offers an exciting experience for 1 to 32 players. It's a chance to showcase skills and discover who can rise to the top among friends.
If you're eager to test your luck with some of the most exciting slot machines, the Four Kings Casino offers much more than bonus rounds, free spins, and a high chance of winning. The selection matches the best online casinos Australia offers. They mix well-known slots and online poker versions, creating a busy lineup of social casino games.
There's a gameplay-enhancing option with in-game purchases and chip packs, which can unlock some cool bonus features. Remember, this video game loot box purchasing feature requires real money. So, before diving in, ensure a credit card is up to the task, handling the excitement worry-free.
Grand Theft Auto V (GTA V)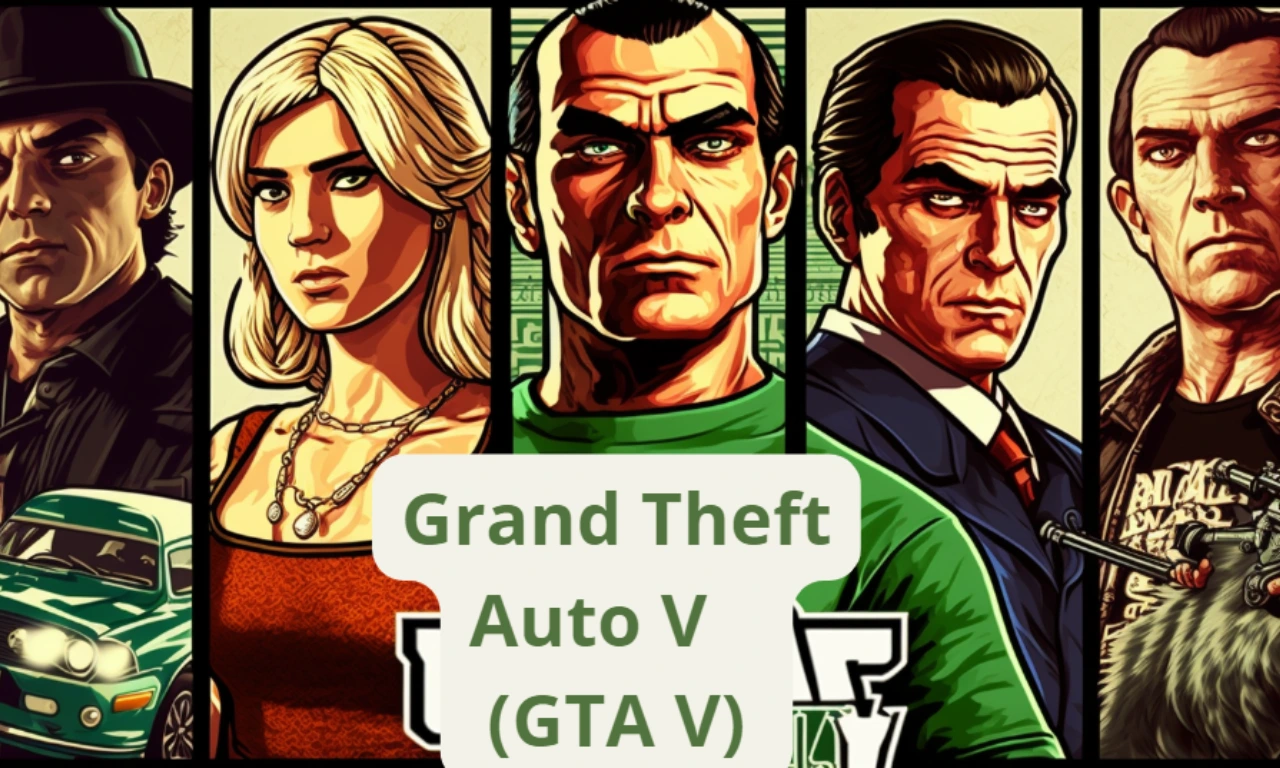 GTA V is the newest and most liked installment in the series, an ever-evolving action-adventure game. Players explore the world and the city of Los Santos, looking for missions, actions, and tons of cash. In this game, many missions involve tasks like shooting and driving. Yet, there are many other money-makers.
The gangsta crew requires a lot of money – courtesy of their lavish lifestyle. The Diamond Casino & Resort is a built-in element allowing gambling enthusiasts to earn money in GTA 5 online and support further actions and plans. Being great tricksters, your avatars can turn $5,000 with ease. The entry ticket price grants 5,000 free spins. Another way to build the bankroll is a Cashier Services' daily 1000-chip dose.
GTA V includes a system of microtransactions, where players can spend real money to buy the "Shark Cards" in-game currency. Virtual funds stand for buying items, properties, vehicles, and other in-game content. This system received mixed criticism for producing a "pay-to-win" monetary gambling environment, where players who spend real money gain advantages over those who don't. However, the mentioned casino-like component allows persistent gamers to build a stronger bankroll without real money investments.
Comparisons and Themes
Product of top Australian online casino experts, this article displayed many varieties connecting gaming and gambling. It turned out that different software providers implemented different approaches when connecting two niches.
For example, GTA lets players decide whether to gamble or hustle for cash. The Witcher may earn additional money and pause from killing monsters. Presumed correctly by the experts, gambling is a side activity matching real-life experiences. So, outcomes are random, and only luck decides the winner.
Programmers also considered risk-taking activities, faithfully simulating real-life gambling experiences. Long story short, players enjoy the blend of two entertainment niches, and we hope the best casino online Australia sites will follow the latest trends.
FAQ
Where can I play gambling-related video games?
The games described here have PC, Mac, and mobile versions.
Do I need real money to gamble in these games?
No. Except for GTA 5, other titles only operate the in-game currency, requiring no real-money contributions. This is a big difference between real money and simulated gambling.
Is it possible to earn real money by playing video games with gambling mini-quests?
A regulated Australian online casino that offers slots, table games, and other choices is where you can earn proper cash only.