Playing GTA Online means deciding whether you want to remain a small-time street hood or move up the rankings to become a crime lord. However, becoming a successful criminal on the streets of Los Santos requires copious amounts of cash. This exciting game offers players many chances to generate cash in certain modes. Let's have a look at a few of the ways to make money fast in GTA 5 Online so you'll get rich quickly or die trying.
Vehicle Cargo and Special Cargo Missions
Special cargo missions are only open to CEOs who already have a warehouse. They offer a way to earn a lot of money either actively or passively and can be done alone or with a friend by playing a Free Mode session. The idea is to grab as many cargo crates as possible and later sell them for instant cash. The price depends on the cargo, with rare pocket watches bagging $150,000 and Film Reels valued at $95,000.
As with all businesses, you've got to spend money upfront. With the Special Cargo Missions, you'll be spending $7,500 to send out your warehouse staff to collect the cargo. But considering that a normal full warehouse is selling for $2,220,000, it's well worth the effort.
Casino Gambling
The GTA 5 Online Diamond Casino demands a membership payment of $500 to enter. All players receive 5,000 GTA chips (plus a daily 1,000 Bonus chips) valued at $1 per chip. Similar to the best online casinos, betting limits range from 5 – 5,000 chips. As for the games, just like any top online casino, there's blackjack, roulette, and three-card poker for a true-life gambling experience. There are also plenty of slots, including the lucrative Deity of the Sun slot.
Take note that all the games are abstract in order to fit into the mini-game format. The experts from  LeafletCasino, who review the best online casino platforms, open the lucrative world of winning with the help of GTA. The RTPs on the casino games are pretty good, with blackjack paying players back 99.6%, roulette 97.30%, and all slots offering a generous RTP of 98.7%.
Lucky Wheel
The Lucky Wheel is an easy casino game to turn a profit within the GTA Online Diamond Casino. Though you can only play this casino online game once in 24 hours, winning is a cinch. Provided you're playing on a PC controller, you actually control the speed of the wheel, and with a little practice, you're able to stop exactly where you desire. You can also disconnect from the internet after you've made a spin to reset the time.
The Lucky Wheel prizes include an undefined "mystery award," a hefty amount of chips, and a high-end vehicle, a casino podium car, that changes every week. Now, Rockstar Games claims these cars are insured. But in reality, they are not. So don't wreck them, or you'll be left holding sweet nothing. Also, if you're thinking of building cash by selling your prize car, the rules state you can't.
Horse Races
The Diamond Casino offers real-time horse racing utilizing the inside track games computer next to the slot machines. All races feature 2x favorites, 2x middle horses, and 2x outliers. To play any race, you've got to pony up 10,000 chips, with two racing options on offer; Main Event or Single Event.
All online races begin at five-minute intervals, though a Single Event race, which lasts 30 seconds, is started whenever you like. The Big Event race allows you to bet against other players over the 60-second race. Betting ranges from £10 – £10,000 per race, and the odds for winning are expressed in decimals. The maximum win in a single race is $300,000 for betting on the underdog.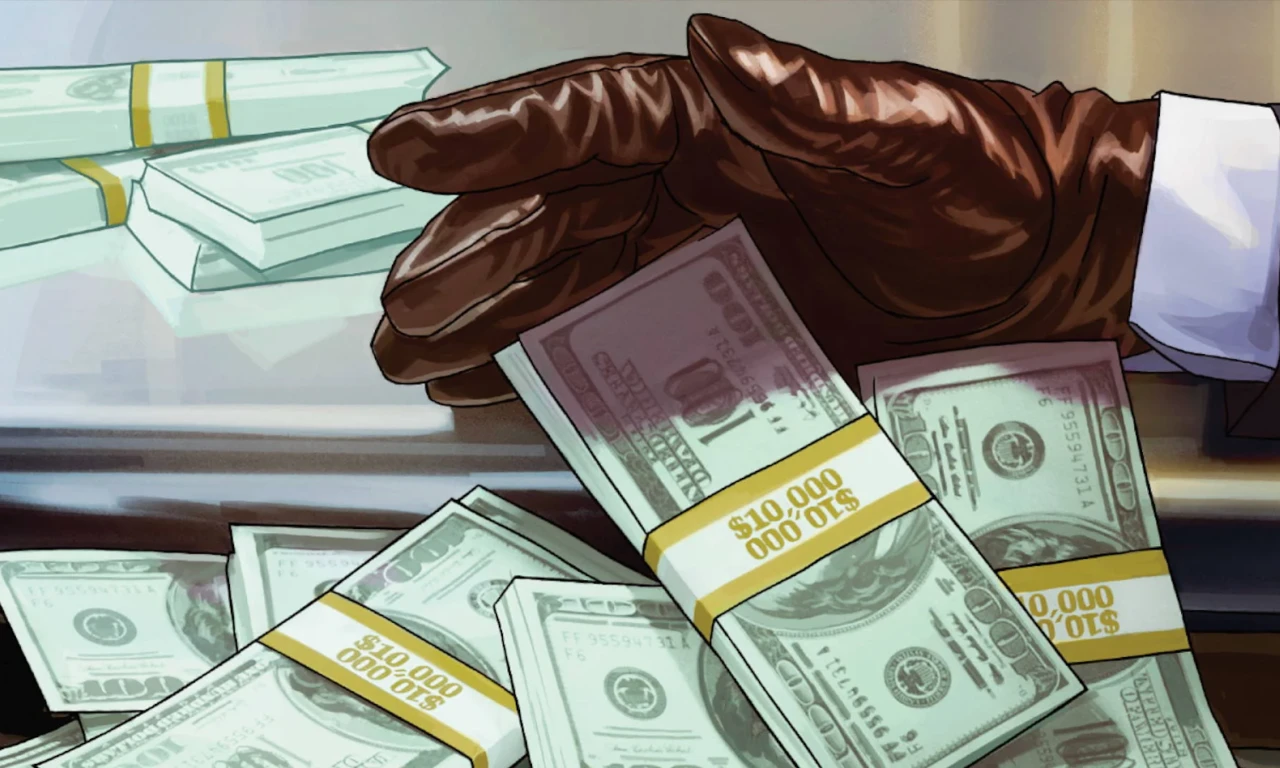 Motorcycle Club Missions
First off, to earn money, you must start a motorcycle club. This will set you back a minimum of $200,000 to buy and $650,000 to get the business running. Also, you need to be the club president. Nonetheless, once these factors are in place, you land around $40,000 p/hour by running missions. Essentially, your gang will be stealing and buying stock for resale. Cocaine running is the most profitable venture, but it'll cost you $975,000 as the business buy-in. Motorcycle Club missions are probably not the optimal way to make money fast in GTA online, but they do offer an effortless source of passive income.
Time Trials
The time trial missions in GTA 5 Online are Freemode activities shown on the map as a purple stopwatch. Though they have unlimited playability, the payouts decrease the more you play again. These time trials race between different locations on the map, and you're encouraged to beat a preset time. Of course, it's essential to have the fastest cars or bikes at your disposal before you make any attempts at the possible 32-time trials on offer.
Keep in mind that the biggest payout comes from reaching the target time on your first attempt. Should you fail, the cash prize takes a drastic drop in value. Each race will earn you $100,000 on initial completion. So, by having every race in your pocket, there's a reasonable possibility to earn $3,200,000. If street racing is your thing, then this is the easiest money you make.
VIP Work
If you're after some quick cash in GTA Online, simply open up your interactive menu and see what VIP jobs are available. On the whole, there are a large number of ways to earn money with lots of missions on offer, yet many require a substantial down payment to get started. Asset Recovery is a good gig to begin with as you're paid $10,000 for each car you steal from police station pounds. Hostile Takeover involves delivering a briefcase or item to a safe house or buyer. With a standard payout of $25,000, it's a great way of earning some cash within a few hours.
Sightseer Missions are similar to Hostile Takeover, but the added stress of a time limit for delivery makes them more exciting. Considering a single delivery nets you $25,000, you can make thousands in a relatively short space of time. Headhunter is a well-known VIP job and is a simple assassination mission. Although a hit only pays a maximum of $20,000, you quickly stack up the bodies for some impressive numbers.
Heists
In 2015, Rockstar Games added heists to their roster of money-snagging ventures in Grand Theft Auto Online. Today, they're a top feature of the game, in spite of being more complex than ever. By playing the total number of heists, expect to earn a potential $10,340,000. The most lucrative of these is the Diamond Casino Heist. By collecting gold, diamonds, artwork, and cash, you bag $10,340,000. Yet, this money will have to be split among your crew. Nevertheless, if you're the leader, you keep most of it for yourself.
Before You Go
We've listed some of the best ways to generate quick money in GTA Online. Despite the fact there are plenty of other opinions available, the ones chosen represent the more profitable ventures. Yet pulling in the Benjamins in GTA Online isn't a walk in the park. In truth, it's a grind-fest, with Rockstar Games giving players the bare minimum for the majority of missions. We suggest you start working using these tips if you're after that bling-bling lifestyle.