The Battle Royale mode of Fortnite turns five in a matter of days. Five years have passed since the launch of Fortnite's battle royale mode. It's tough to believe, but the past five years have flown by in what feels like the blink of an eye. Leave that behind, for now is the time to enjoy.
In honor of the occasion, Epic has planned a Fortnite 5th birthday party with entertainment, unique quests, and birthday cake. Here you'll find all the information you need to know regarding the celebration.
Fortnite 5th Birthday Anniversary Start and End Time
The 5th Anniversary Party will kick out on September 23 at 6 AM PT / 9 AM ET and end on September 27 at the same time.
Bling-Birthday-Party Challenges
While celebrating the birthday, you have several quests to finish. You will unlock three special cosmetic items (described below) for completing the task.
Fuzzfetti Cake Back Bling
Celebratory Slice Pickaxe
Sparklecake Emoticon
Birthday Cake, Presents, and Balloons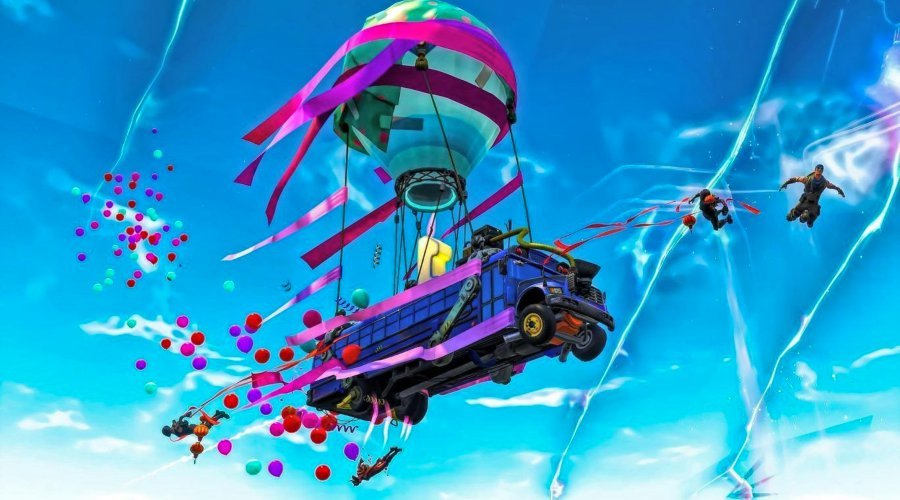 As part of the celebration, the battle bus will be undergoing renovations, and there will also be fantastic swag to be had on the ground. While adventuring, you may stumble across a Birthday Present, which, when opened, grants access to powerful items and birthday cake, which can be eaten to replenish your stamina.
But wait, there's more! Balloons are also being reintroduced for the 5th birthday of Fortnite. These fantastic elements are fun to utilize as they increase your vertical leap, soften your landing, and prevent any injury from a fall when filled. A maximum of three can be puffed at once, sending you skyward till you let go or are blown down. Watch out that the other squad doesn't shoot you into the air.
Birthday Fortography
There is a lot to see and do, and you can also add fortography to that list. Epic Games is holding a birthday event in Fortnite. They want users to commemorate the occasion by capturing pictures in the game with birthday themes in honor of either the game's or their personal birthdays.
Use the hashtag #FNBR5 when sharing your Fortnite-themed party images on social media, or share them on r/FortniteBR with the Fortography flair to join in the celebration. On October 7, Epic Games will publish a blog article showcasing a few of their favorite photos from the game.
Fortnite Trivia
Finally, Epic will be hosting interactive Fortnite trivia on its Twitter and Instagram pages throughout the event. If you consider yourself a walking encyclopedia of everything there is to learn about Fortnite, then you should put that notion to check with these quizzes.