Developed by the Stunlock Studios and released on May 17, 2022, the strategic action and adventure game V Rising has offered a lot to their fans for enjoyment. When you start playing V Rising, you would like to stock up on a number of useful items which this game offers. You can grab some of these resources very easily by following the instructions provided by the game developers. But there are a few items you may face very difficult to find them. Stone Dust and Stone Brick are among those resources which are not easy to get for the players. These are used to build the castle but it becomes hard to construct it if you do not have enough amount of these materials.
If you have just begun and are in the initial stage of V Rising, you can discover some quantity of Stone Dust and Stone Brick. This amount will be enough for you to do plenty of work for construction by using them. But these resources will finish very fastly than you expect and you will not be able to complete your build. To overcome this situation, you will have to think in order to get or craft more of these materials. Below in this guide, we will tell you in detail how you can make or craft and get the Stone Dust and Stone Brick to complete your constructions in this tactical adventure open-world.
How to Get the Stone Dust and Stone Brick in V Rising?
If you take down the stone pillars or other same types of objects, you will find the materials drop on the ground. This is the way to get the Stone Brick and Stone Dust. However, you can collect some amount of ready-made items by this approach but this will not be enough to fulfill your desires. But how well it will be if you learn the way of making or crafting them on your own. To do this, follow the below-mentioned guide.
How to Make/Craft Stone Brick and Stone Dust in V Rising?
You will need a Grinder if you wish to make or craft V Rising Stone Dust and Stone Brick by yourself. To build the Grinder, you will need to obtain eight Planks, four Whetstones, and four Copper Ingots. The Whetstones are the most difficult to collect, although you may quickly acquire them by visiting Bandit Hideouts in the northwest of Farbane Woods. There are two ways to obtain Whetstones in the game: through drops or loot. A Furnace is required to obtain Copper Ingots while you need Sawmills to make Planks if you do not have either of these items.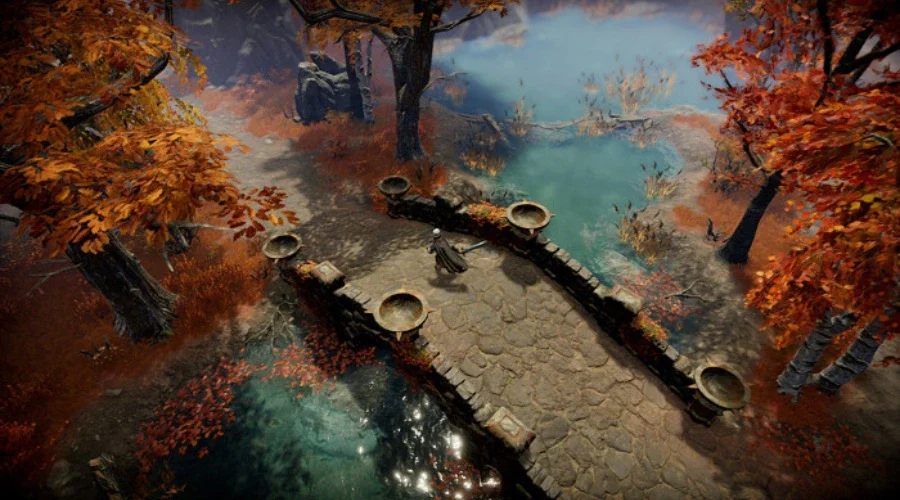 Put the resources in the Refinement area of Production when you are ready to start building. To make Stone Dust, you only have to put Raw Stone in the Grinder. There are 12 Raw Stones required to create one Stone Brick and Stone Dust, therefore it might be a good option to stock up on as many Raw Stones as you can throughout your journey. You can build a castle using the Stone Bricks, while Stone Dust can be used to manufacture a Whetstone using the furnace. A single Whetstone can be made using 9 Stone Dust and a single Copper Ingot.
If we compare the building process of Stone Dust with other materials you can create, it takes a much longer time than others. However, it is an important feature that will help you progress faster in V Rising. If you do not have the time or resources to make the necessary items, you can use your hammer to smash through stone pillars or other similar objects. You can even find Stone Dust and Stone Brick in different trunks and castles all across the globe.