Playing mobile games is what most of us do in our free time. And truth be told, we all have specific preferences when it comes to choosing mobile games. Some prefer highly competitive games, while others mostly enjoy chill, casual games that they can play whenever they want without any stress. Of course, there's no right or wrong game to choose since it's a preference thing. So, we've thought about creating an article that showcases some of the best mobile games for every kind of gamer.
Now, this post isn't your typical list of random titles compiled. We actually sorted the games out according to the gamer type, so you can have an easier time choosing a game. Some of them might require an internet connection as fast as 5G Home Internet, while some can be played offline, so don't worry.
For Casual Gamers
Casual gamers like games that are chill and fun, with no stress and pressure. Most of the popular casual games are played offline, and they're usually single-player games to avoid any competition with other players. Here are some of the best games to play for casual gamers:
Candy Crush Saga
We're pretty sure you've already heard or played this game before since Candy Crush took the world by storm. It's a game where you need to match colorful candies and solve puzzles across various levels. It's also easy to play; even older generations can play this game without any problems.
Crossy Road
In Crossy Road, you must navigate through different terrains, including rivers, roads, and many more, all while avoiding obstacles that come your way. This game is known for its pixel art style and cute characters, so it will keep you entertained for hours on end.
Two Dots
Two Dots is another puzzle game that leaves you with an objective to clear the board of dots by connecting each dot of the same color in as few moves as you can. You'll be able to play this when you're on your way to work or on the bus while going home.
Cats are Cute
Love cats? Create your own cat village with Cats Are Cute. It's a relaxing game that allows you to collect and raise cats. The ultimate goal is to collect all the cats available and, of course, enjoy the cats' company while playing.
For Hardcore Gamers
Do you enjoy extreme challenges and intense competitions? Then you're likely a hardcore gamer. The types of games you prefer are designed to push your skills to the limit and provide you with the adrenaline you're looking for. Here are some of the best games for hardcore gamers:
Mobile Legends
If you've played DOTA or League of Legends, then you'll fit right in this game. Mobile Legends is the biggest 5v5 mobile game with the objective of destroying your opponent's tower and, ultimately, their base. When playing this, you'll need a fast home internet connection or a strong cell phone service (for mobile data users) to avoid lags.
Call of Duty Mobile (CODM)
CODM is a first-person shooting game that allows you to play with other players in two modes: multiplayer and battle royale. This fast-paced game can be intense and offers a wide array of weapons and maps, just like the PC franchise.
PUBG Mobile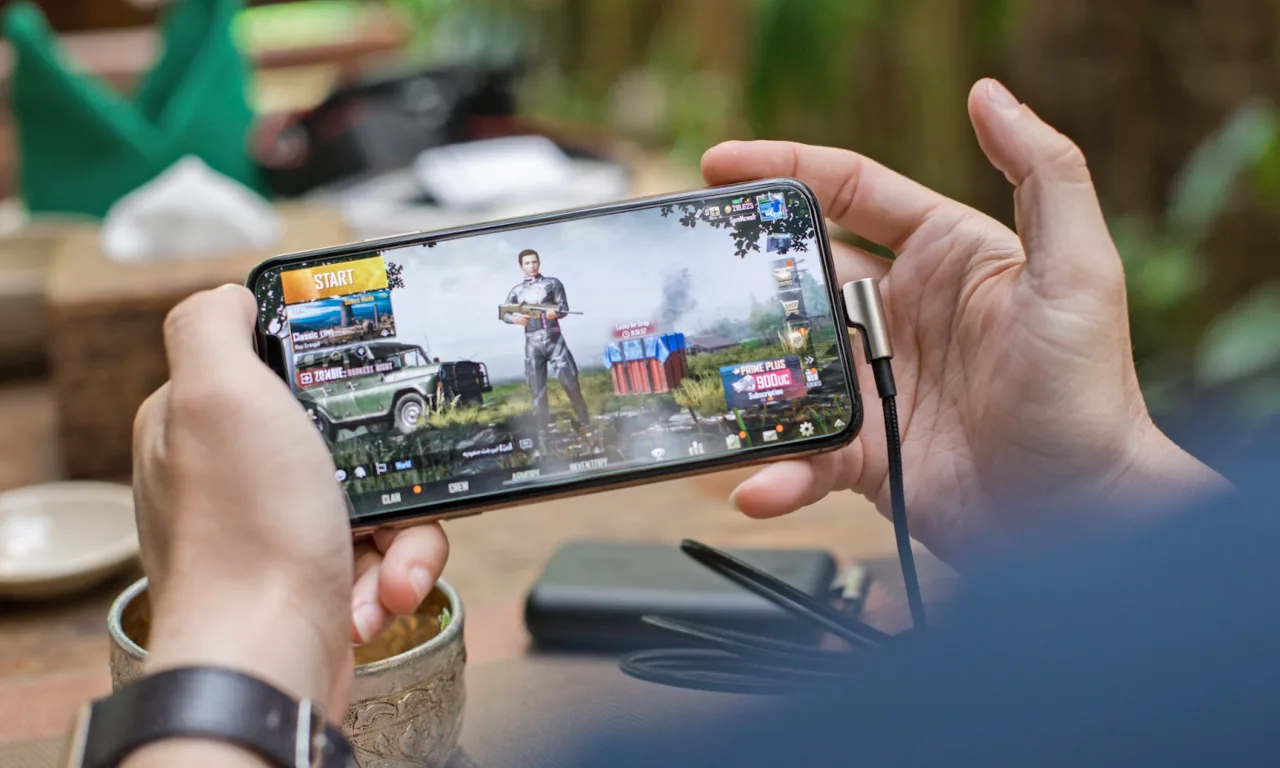 A pioneer in the battle royale genre, PUBG drops you into a vast, realistic world where survival is the only goal. Scavenge for weapons, navigate the shrinking play zone and outlast opponents to claim the coveted Winner Winner Chicken Dinner. Like Mobile Legends and CODM, you'll also need a fast internet connection like Dish Network Internet to enjoy this game.
Fortnite Battle Royale
Fortnite has become a cultural phenomenon with its unique (slightly weird for some) combination of shooting, building, and survival elements. If you've played the PC version, you'll definitely love this game.
For Strategy Gamers
Strategy gamers simply prefer planning, tactical decision-making, and resource management. If you enjoy plotting your moves and outsmarting opponents, here are some of the best strategy games for you:
Clash of Clans
Build your village, train your army, and engage in epic battles with other players in Clash of Clans. This strategy game requires you to build and reinforce your base while strengthening your troops. You can even join a clan and participate in wars, which also requires strategic thinking.
Boom Beach
From the same developers of Clash of Clans, Boom Beach is another game that allows you to plan your attacks, strengthen your base, and fight Blackguard in a tropical archipelago. It's a good game to play if you enjoy a combination of offense and defense strategies.
Plague Inc.
Do you dream of wiping out humanity? Plague Inc. allows you to do just that by giving you the power to create a deadly pathogen and strategically evolve it to infect the world. It's a dark simulation game, but it's surely a fun one.
For Simulation Gamers
Simulation games are perfect for those who want to experience different aspects of life. Are you dreaming of becoming a chef? You got it. Do you want to be a doctor? It's possible! Here are some of the best simulation games for your Android phone:
Papa's Games
The Papa's Games series, including Papa's Pizzeria, Papa's Wingeria, Papa's Mocharia, and Papa's Burgeria, offers a delightful simulation of running your own restaurant specifically for your desired food. You'll be running a one-man restaurant where you manage orders, cook delicious meals, and keep your customers happy.
The Sims Freeplay
The Sims Freeplay is a mobile version of the classic life simulation game. You can build and customize homes and create Sims. Sims is one of the best open-ended games out there, so you can really create your own stories as many times as you want.
Stardew Valley
Dreaming of managing your own farm? Startdew Valley gives you the opportunity to manage your own farm by planting crops, raising animals, and building relationships with your neighbors. If you've played and loved Harvest Moon, you'll likely enjoy this game.
Bottom Line
Now that you have these games lined up, you'll be able to enjoy your Android phone to the fullest. We swear by these games, so you won't be disappointed when you play any of them. Why? Simply because we've already played it, and we really had fun doing so.